The Nepali art scene has evolved so much in the past decade. The proof is the increasing number of art galleries in Kathmandu. At any given time of the month, at least one of the galleries are likely to hold exhibitions or even workshops to keep the dialogue around the art scene going on.
If you are just strolling around the city, asking yourself where to go next, try some of the art galleries in Kathmandu that house artworks by many talented artists. But if you are clueless about the galleries or where they are, here are a few galleries you can start with.
1. Siddhartha Art Gallery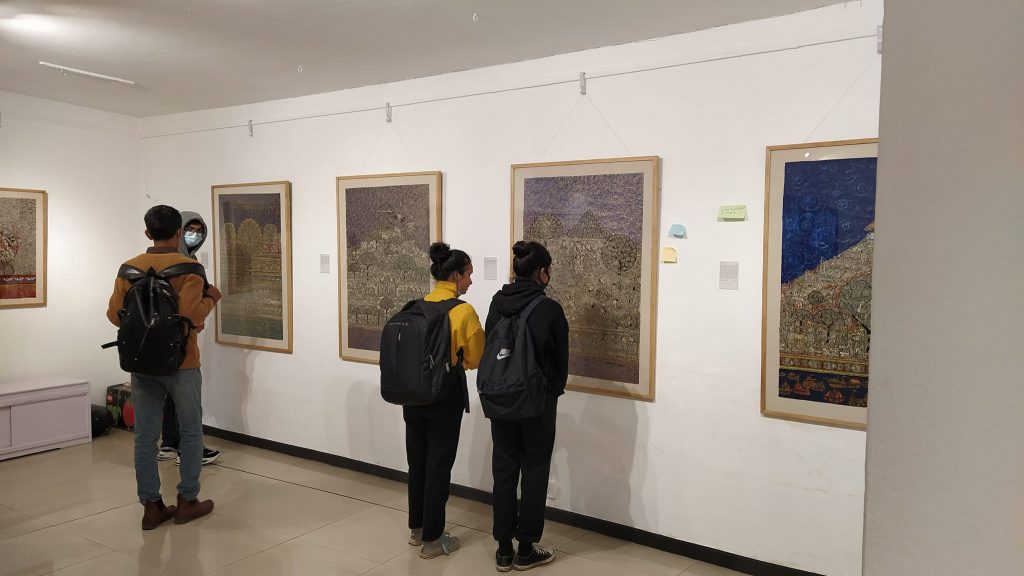 Sangeeta Thapa and Shashikala Tiwari established this art gallery on September 27, 1987, as a place where Nepali and international artists could meet. The Siddhartha Art Gallery has been important because it brings international creative concepts to Nepal. This is one of the top art galleries in Kathmandu that you should not miss.
In Kathmandu, it has also served as a proponent of modern Nepali art and has always aimed to bring together artists, poets, and musicians, with the notion that culture is an inherent aspect of progress at its heart. It is located at Babermahal Revisited premises and is open for visits.
2. Sarwanam Art Gallery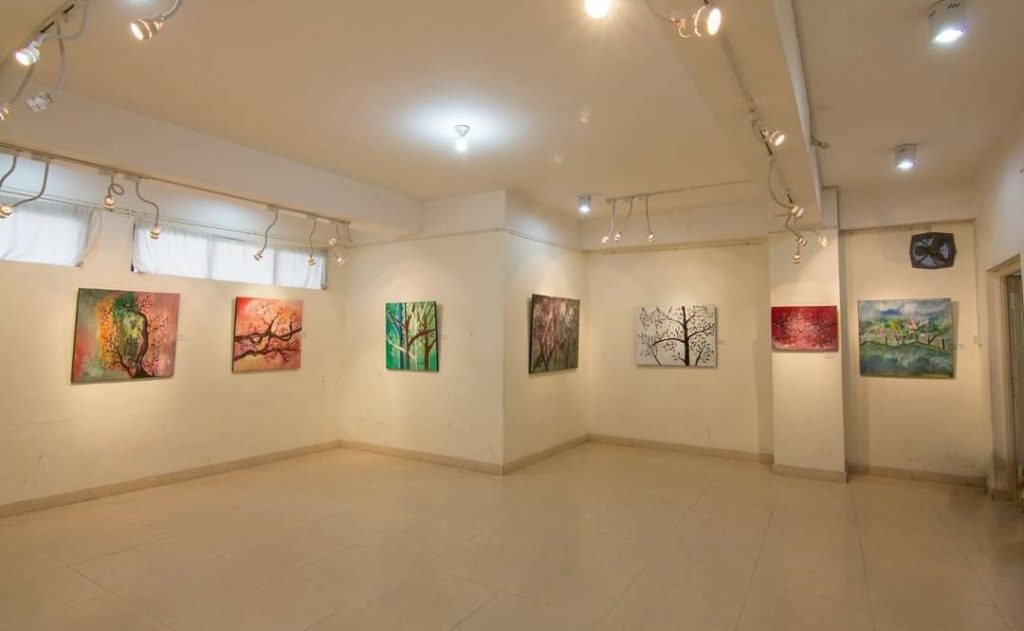 In Nepal, the Sarwanam Group has acted as a melting pot for many creative forms, primarily performing theatrical art. In 1982, acclaimed writer Ashesh Malla founded the famed theatrical venue. The Sarwanam Art Gallery is regarded as a descendant of the Sarwanam Theatre Group.
This enormous art gallery, also known as Kaladeergha, spans a 30-metre square and contains works by prominent painters of many genres. You can also observe the painters at work and ask them questions about the works of art. Kalikasthan Basjhyang, Kalika Marg, Kathmandu is the location of this art gallery.
3. Himalayan Art Gallery
This art exhibit is a little place filled with Himalayan art and antiques. Mingma Ukyab Lama was established in 1988. This gallery, which is almost three decades old, is located in Kathmandu's Durbar Marg. It mostly houses magnificent Tibetan artefacts.
This gallery would be nirvana for those who enjoy collecting charming artworks from various locations. Rare antiquities from Tibet and the Himalayas have been carefully conserved here. Customers are also given extra support in choosing the best decision possible. The antiques' quality and authenticity are guaranteed by the owner.
4. Gallery Mcube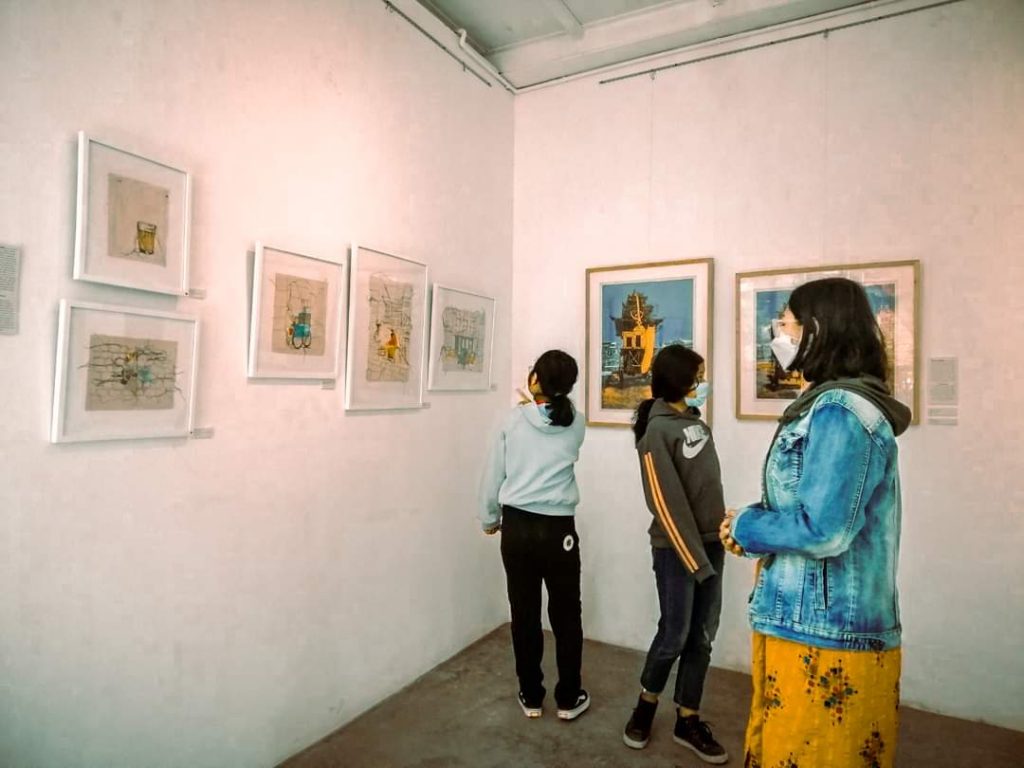 Located in the heart of Lalitpur, Kathmandu valley, Nepal, Gallery Mcube is an alternative/contemporary visual art institution developed and envisioned by famous multi-disciplinary visual artist Manish Lal Shrestha. The conceptual vision makes this one of the must-visit art galleries in Kathmandu.
This location organises a variety of art activities aimed at increasing art awareness through discussion series, artist residence exchanges, curated visual art exhibits, promoting artists, and supporting the community through resources, publications, and community art projects. The art gallery was founded in 2011 to make modern visual art culture a popular affair with a variety of art genres.
5. Bikalpa Art Center
Bikalpa Art Center is a non-profit and non-governmental institution based in Lalitpur's Pulchok. It is one of the few institutions that understand the value of art, culture, and civilisation. The artistic couple of Saroj Mahato and Mahima Singh Mahato founded the BAC in 2010.
It was initially located in Jhamsikhel for a short time before being relocated to Pulchok. This art centre is also known as an artistic ecological, environmentally friendly, green sustainable social institution that operates under the premise of assisting and supporting the local system through a self-sustaining mechanism.
6. Nepal Academy of Fine Arts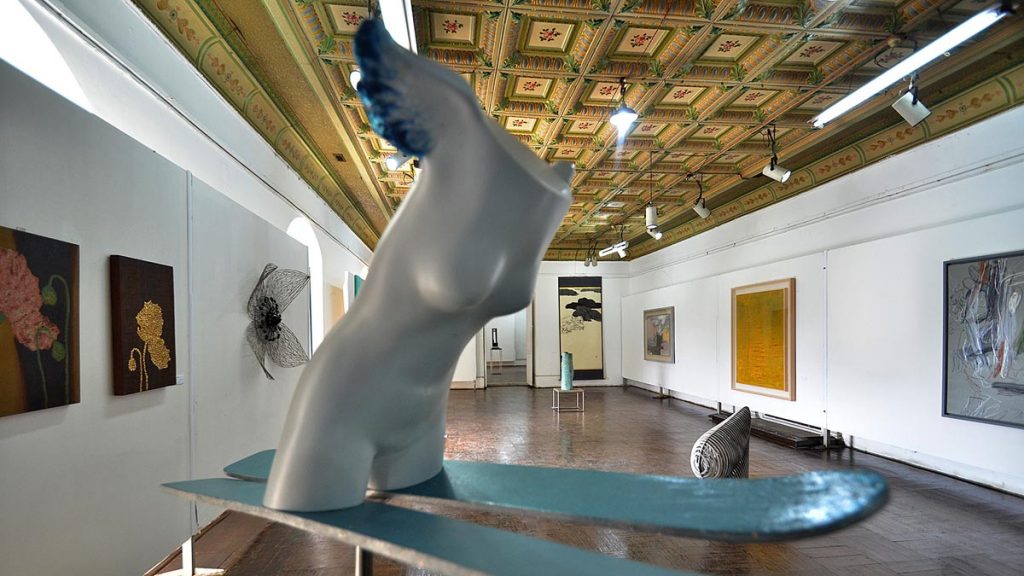 The Nepal Academy of Fine Arts is a non-profit organisation run by the government that brings together Nepali artists, art scholars, and art critics to promote the development and presentation of artworks, as well as the study and research of various art forms. NAFA has an extended network among artists all over Nepal, making it one of the diverse and must-visit art galleries in Kathmandu, for all art lovers.
NAFA was founded in 2010 and is based in Naxal's Sita Bhawan. Within its office space, the academy hosts a variety of art classes, lectures, and exhibitions. The academy's goal is to develop all genres of existing art, and it contains departments for painting, traditional arts, sculpture, folk art, handicrafts, architecture, alternative, and other creative arts to achieve this goal.
7. Park Gallery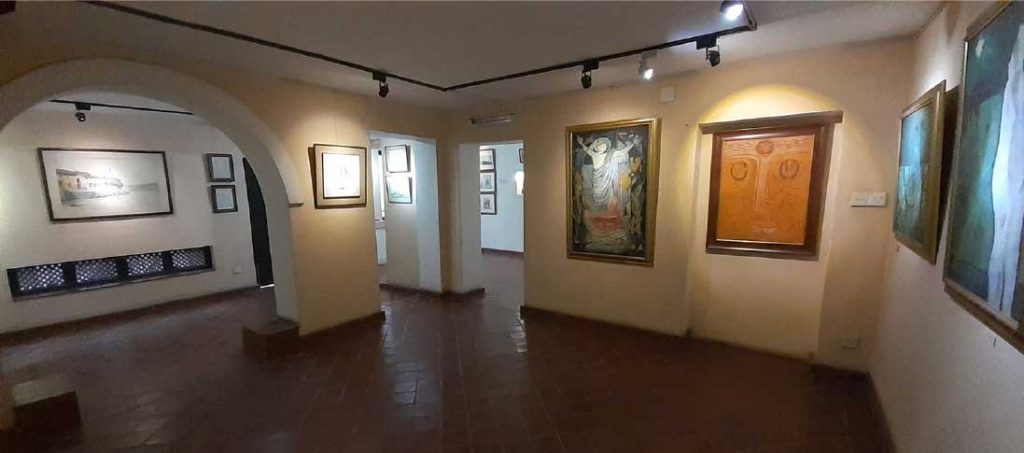 Park Gallery is a non-profit artist-run venue in Patan, Nepal. It was started in 1970 by Rama Nanda Joshi (better known as RN Joshi). He was a painter, a teacher of art, and an art activist. Park Gallery's inception was a watershed moment in Nepal's art history.
Many prominent Nepali painters like Kiran Manandhar and Surendra Pradhan attended Park Gallery as students. In addition to hosting exhibitions, the gallery hosts art discussions and workshops. It also contains a shop that sells greeting cards, posters, and prints, as well as framing services for clients' artwork.
The gallery is now being remodelled and soon will operate as RN Joshi Museum/Park Gallery.
8. Universal Art Gallery
Universal Art Gallery was established in 1989 and is currently owned by Bikas Shahi. Landscape paintings, portraits, heritage and street paintings, watercolour paintings, abstract paintings, and Nepali handicrafts are all included in this amazing art gallery.
Since then, the gallery has worked relentlessly to meet the expectations of art lovers and aficionados. The gallery even has the distinction of being one of Kathmandu's oldest thangka galleries. All of the paintings in this gallery are handcrafted according to traditional thangka painting principles.