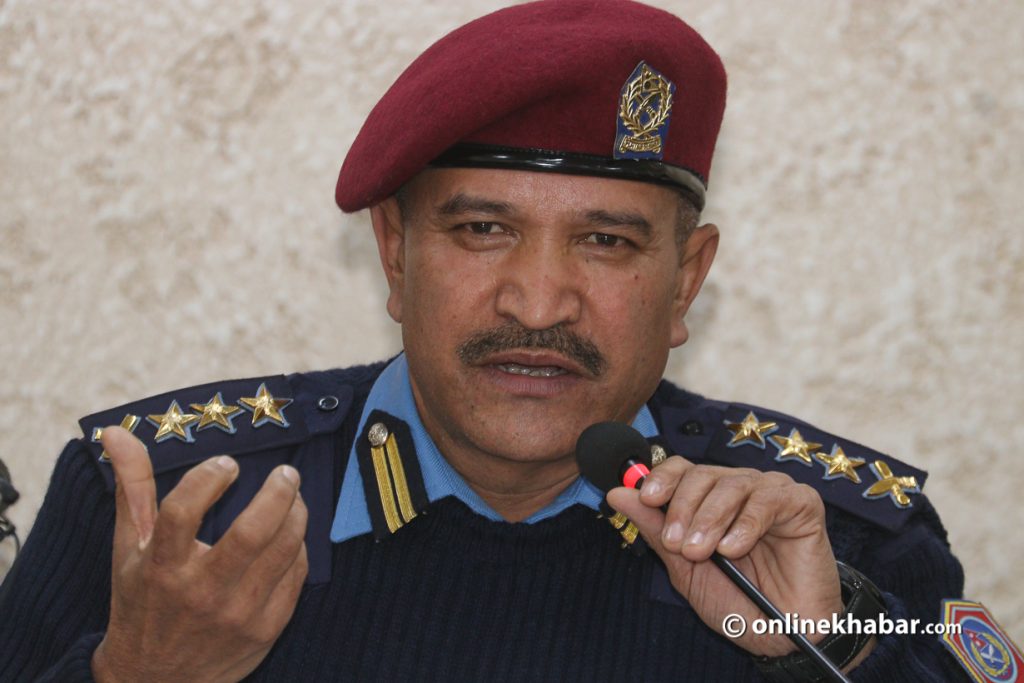 Kathmandu, March 10
Basanta Bahadur Kunwar is likely to become the next inspector general of Nepal Police (IGP).
The Home Ministry, on Friday, recommended the names of five deputy inspectors general (DIGs) to be promoted to additional inspectors general.
The first to be recommended is Kunwar, followed by Tek Bahadur Rai, Deepak Thapa, Shyam Lal Gyawali and Kiran Bajracharya.
They are being promoted 15 days before the expected appointment of the next Nepal Police chief. Incumbent IG Dhiraj Pratap Singh, who has served Nepal Police for 30 years, will be retiring on March 25.
He will be replaced by one of the names mentioned above. But it is likely Kuwar will be the next IGP given his seniority.
Yet Singh has been lobbying to remove the 30-year term regulation.