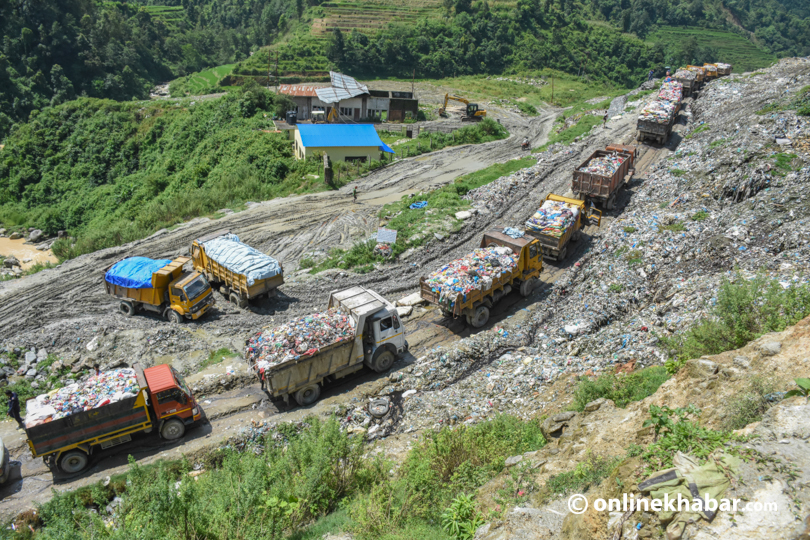 Kathmandu, July 17
Residents of Kakani in Nuwakot and Dhunibensi in Dhading have once again stopped garbage trucks from dumping waste at Bancharedanda.
The locals say they will not allow garbage trucks to enter the area as promises made by Kathmandu metropolitan city and the government had not been implemented in a year.
Around 50 garbage trucks have been stopped a few kilometres from the landfill.
Locals have alleged that they have been repeatedly lied to with fake promises.
Previously, the government and the city had reached an agreement with the residents of the landfill site-affected areas, which included the classification of waste into degradable and non-degradable categories, with only degradable waste being disposed of at the site.
However, the metropolis is collecting garbage without classifying it. This has irked the locals who have said they will not allow trucks to enter the area.