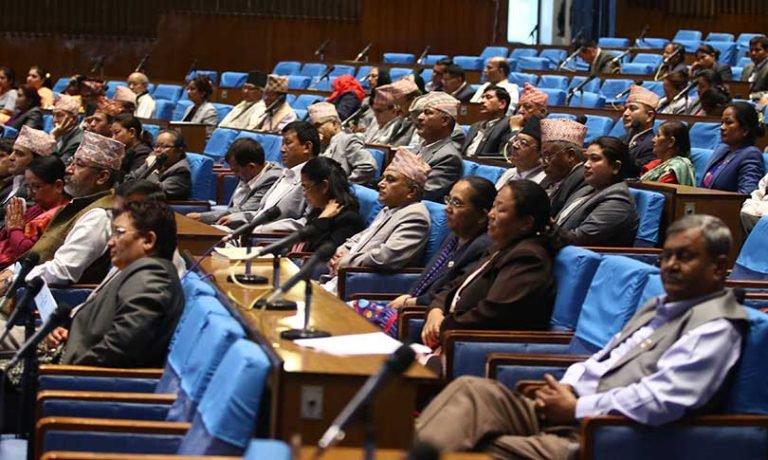 Kathmandu, June 13
At least three of 10 committees to be formed in the House of Representatives will be led by women as the newly implemented HoR  Regulation reserves 33 per cent share of committee leadership to women.
The Regulation says there will be 10 committees in the Lower House, including Finance; International Relations; Industry, Commerce, Labour and Consumer Interests; Law, Justice and Human Rights; Agriculture, Cooperative and Natural Resources; State Affairs; Women and Social Issues; Development and Technology; Education and Health; and Public Accounts Committee. Three of such committees will be led by women.
In addition, there will three special committees including Parliamentary Hearing Special Committee, Impeachment Committee and Special Authority Committee. At least one of them should be led by women.
Customarily, the Public Accounts Committee will be led by the main opposition party. Other committees are most likely to be led by the ruling Nepal Communist Party and Federal Socialist Forum-Nepal.