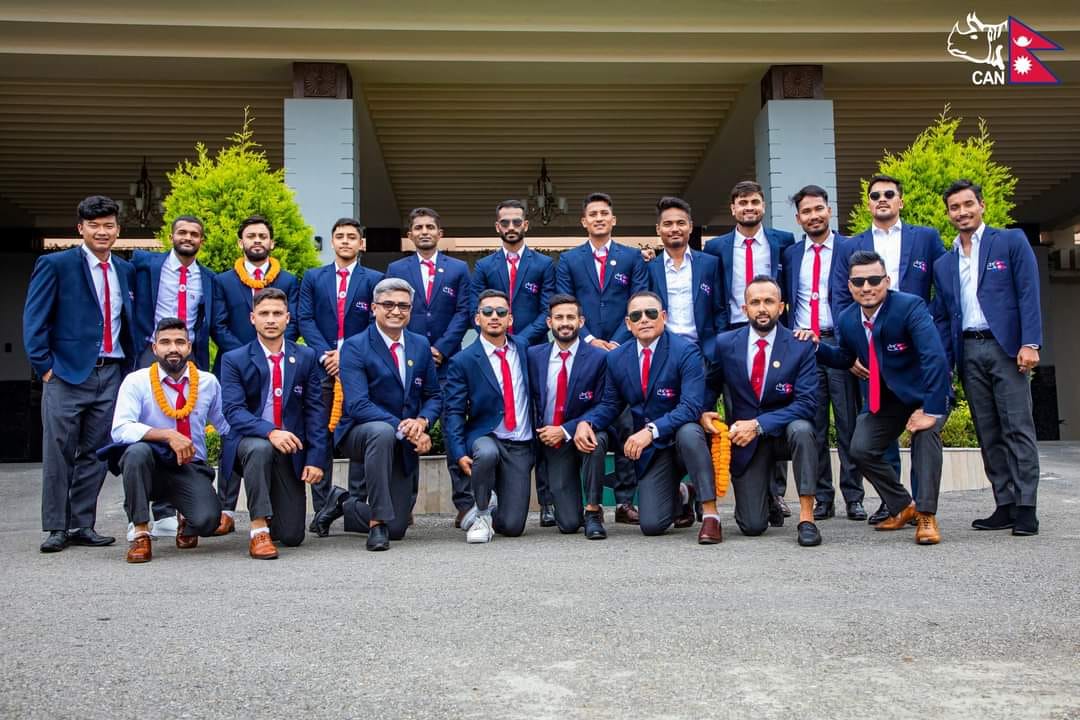 Kathmandu, August 23
The men's national cricket team has left for Pakistan to take part in the Asia Cup that will begin on August 30.
The team is going to take part in its toughest test yet as they will take on Asian giants Pakistan and India.
While many say this will be good exposure for the national team, captain Rohit Paudel believes that they have had enough exposure and it was now time to compete with the best in the world.
"It is going to be tough, but I believe if we apply ourselves well we can compete with India and Pakistan," Paudel told Onlinekhabar.
The results in the Emerging Team's Asia Cup, however, do not paint a bright picture as Nepal were humbled by both Pakistan A and India A.
Despite that, the team is upbeat as Paudel says this is a time to play great and put Nepali cricket on the world map as they gear up to play India and Pakistan for the first time.
"The entire cricketing world watches Pakistan and India's matches. So this is a chance for us to announce ourselves. We are very excited," said Paudel.
The team however showed a lot of weakness during the World Cup Qualifiers especially when it came to short-pitch deliveries. Paudel says they are ready to face the short deliveries and have prepared accordingly.
"We know they will test us with the short stuff and we have done whatever we could to prepare for what is to come," said Paudel.
Coach Monty Desai believes the team has a winning spirit and says it is a chance for this young team to create history.
"It is a challenge but it is also an opportunity. We will give 100 per cent as always," said Desai.
Rape-accused cricketer Sandeep Lamichhane is currently ill, said Cricket Association of Nepal officials. It is unsure if he join the team due to his impending court case.
Nepal will face Pakistan on August 30 and India on September 4.