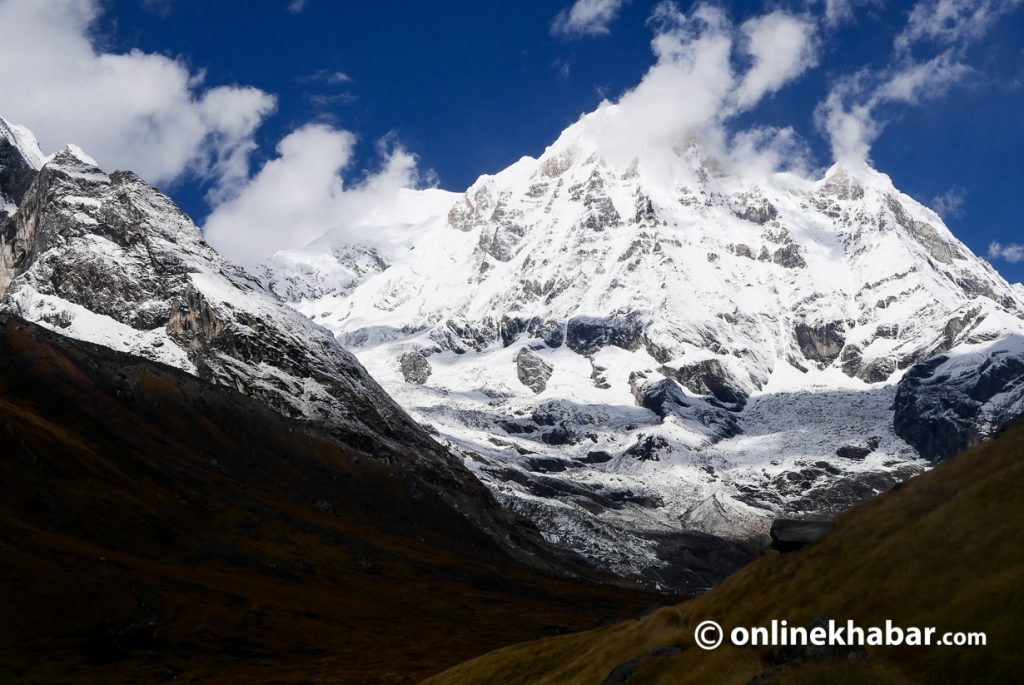 Kathmandu, April 16
Nepal has seen the first ascent of an 8000-metre mountain in 2023 as nearly 50 climbers reached the summit of Annapurna I on Saturday and Sunday.
The climbers reached the top of the 10th highest mountain in the world after Pasang Nuru Sherpa and Mingma Tenzi Sherpa from Seven Summit Treks fixed ropes to the summit of the mountain on Saturday morning.
Most notable summitters on Saturday include Qatari royal family member Sheikha Asma Al Thani who became the first Qatari woman to climb Mt Annapurna. She was guided to the top by Nirmal Purja Magar (Nims Dai) who climbed without supplementary oxygen.
Sajid Ali Sadpara, son of the late Mohammad Ali Sadpara, made a successful summit of the peak on his own. He also did not use supplementary oxygen, his expedition organiser Seven Summit Treks (SST) said. Sajid is aiming to climb all 14, 8000-ers on his own in alpine style.
Members from Mingma G Sherpa's Imagine Nepal also reached the top of Annapurna.
Death on Everest
But there is bad news from Everest. Three Nepali climbers from Imagine Nepal who went missing on April 12 have been pronounced dead. Da Chhiri Sherpa, Lhakpa Tendi Sherpa and Lhapta Rita Sherpa had fallen into crevasses after a serac collapse triggered an avalanche in Khumbu Icefall.
"I feel so sorry for their souls, families, relatives and friends. At the moment I request to pray for their peaceful departure. Life is uncertain but as far I am alive I will fulfil my responsibilities towards their families," said Mingma G, the founder of Imagine Nepal.