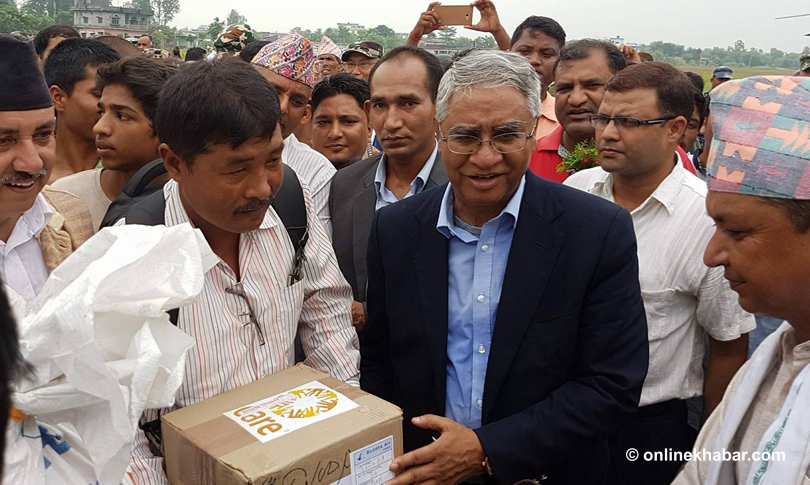 Kathmandu, November 6
The government on Monday has announced a relief package for victims of floods that inundated various human settlements in Terai districts around three months ago.
After keeping mum over the demand for such package for three months, the government has decided to distribute the package in the run-up to provincial and federal parliamentary elections.
Prime Minister Sher Bahadur Deuba's press coordinator Govinda Pariyar says the Cabinet meeting held today has directed the Ministry of Finance to prepare the package and distribute it among the victims.
Meanwhile, the meeting appointed Binod KC to the vacant position of Defence Secretary. Likewise, it assigned Niranjan Man Singh Basnyat to take the charge as Nepal's Ambassador to Malaysia till the next notice.
The government also decided to form a team to hold talks with the United States government over its proposal about extending USD 100 million for rural agricultural road construction in 16 districts of Nepal.