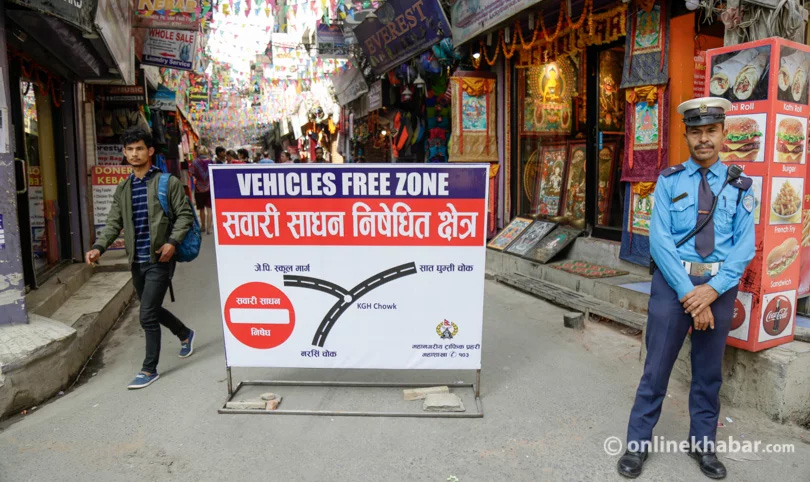 Kathmandu, October 25
The government is preparing to declare streets of Ason in Kathmandu as a vehicle-free zone after successful implementation of similar rule in Thamel, one of the busiest tourism hubs in the city.
Kathmandu Metropolitan City, Metropolitan Traffic Police Division, local political leaders and traders of Ason have begun discussions about barring vehicles including two-wheelers from narrow streets of one of the oldest market of Kathmandu.
The government has barred vehicles from Thamel since this Sunday.
"This move has eased the mobility of foreign and domestic tourists in the area," informs MTPD chief Sarvendra Khanal, adding initiatives are being taken to implement the same rule in Ason too.
Even after the ban, emergency service vehicles including fire trucks, ambulances and police vans will be allowed to ply.