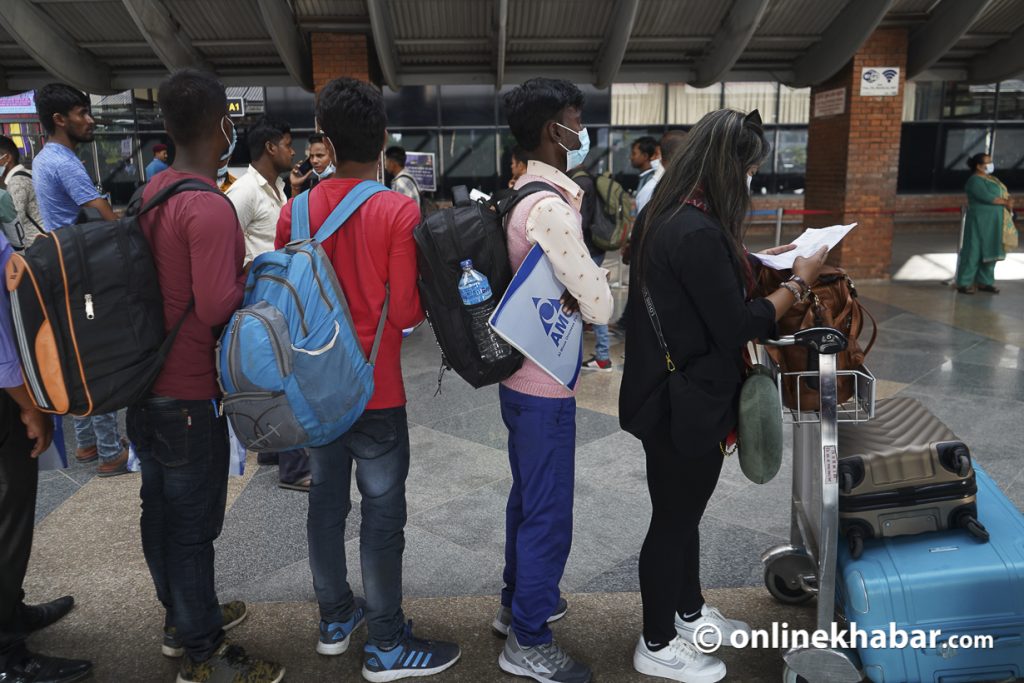 Kathmandu, March 20
The government says 61,845 left the country for foreign employment in one month from February 13 to March 14, 2023.
This figure includes both receiving new labour permits and renewing their permits. According to the Department of Foreign Employment, 56,719 are male and 5,126 female.
Likewise, 29,288 people went abroad via recruitment agencies, 5,536 on their personal efforts, 2,170 on the basis of government-to-government agreements and 24,851 on the basis of renewed individual permits.
In this period, Malaysia has been the most favoured destination (19,824) followed by Qatar (11,303), the UAE (9,795) and Saudi Arab (9,503).
The department says this number is quite less than the record of the previous month when 64,284 people went abroad for jobs.