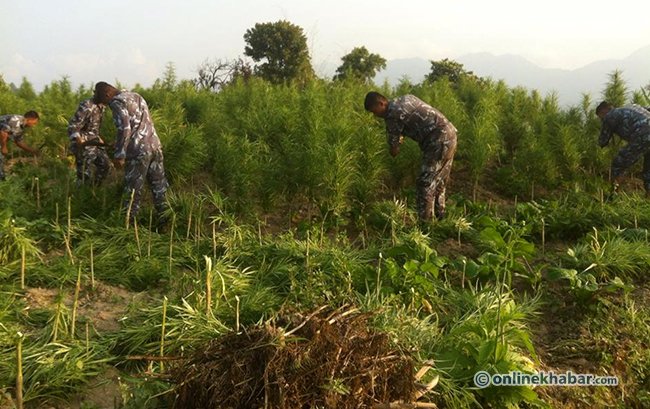 Kathmandu, February 2
As many as 46 lawmakers of the ruling Nepal Communist Party have filed a proposal in the House of Representatives demanding that the government legalise the cultivation of marijuana and ban the import of alcohol. A proposal of urgent public importance has recently been filed in the Parliament Secretariat.
Lawmaker Birodh Khatiwada, who represents a constituency in Makawanpur district in Parliament, has proposed the motion whereas the 45 others of the party have supported it. Interestingly, Makawanpur is one of the districts that produce the highest amount of marijuana, though illegal, currently.
The lawmakers have argued that the legalisation can make the country more financially competent and help the public improve the standard of their life. "Marijuana has multiple uses. It also helps earn foreign currencies and produce medicines," Khatiwada says.
Meanwhile, the government spokesperson and Minister for Information and Communications Technology, Gokul Baskota, says the debate about legalising marijuana is necessary though the government has not taken any initiative towards this end.