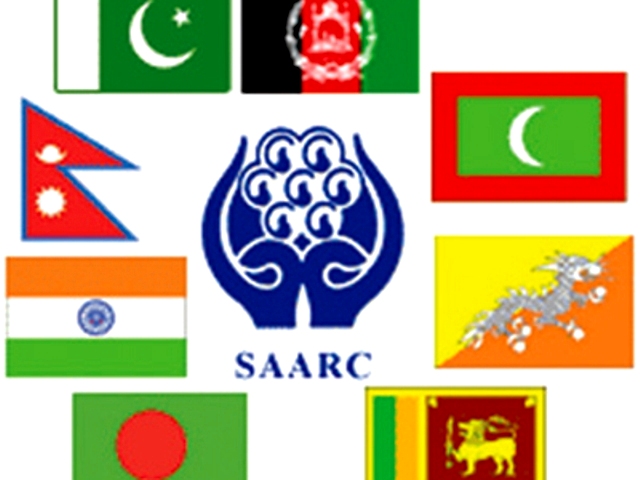 Kathmandu, March 15
An important meeting of foreign ministers from SAARC member-states is likely to turn into another forum where regional rivals India and Pakistan get another opportunity to haul each other over coal.
India's External Affairs Minister Sushma Swaraj is likely to convey New Delhi's disappointment over Islamabad's continued resistance to road and rail connectivity initiatives within the SAARC during the 37th session of the SAARC Council of Ministers, Indian media reported.
We expect these meetings to afford us an opportunity for a comprehensive review of decisions that have been taken across all Saarc forums over the past year-and-a-half. Our focus would be not only to take stock of these situations, but also to work out the way forward on priority issues where a coordinated approach is necessary," Deccan Herald quoted Vikas Swarup, spokesperson in the Ministry of External Affairs, as saying in New Delhi.
"We also hope to review the state of play on agreements that were close to finalisation at the last Summit but could not be concluded."
Leaders from the eight-nation regional bloc were close to inking three pacts during the 18th SAARC summit in Kathmandu in November 2014 – a Framework Agreement for Energy (Electricity) Cooperation, a Regional Railways Agreement and a Motor Vehicle Agreement for Regulation of Passenger and Cargo Vehicular Traffic.
But only the pact on energy cooperation could be signed as Pakistan Prime Minister M Nawaz Sharif maintained that his government had not yet completed internal procedure for inking the agreements for cross-border movement of trains and motor vehicles.
If signed by all the eight countries, the Saarc Motor Vehicle Agreement for Regulation of Passenger and Cargo Vehicular Traffic and the Saarc Regional Railways Agreement would have made it possible for vehicles and trains – both passengers and cargo – to move from one country to another within the Saarc region without any hassle.
New Delhi would also bring to the attention of the Saarc community how Islamabad had been persistently denying Afghanistan transit through Pakistan to India and other South Asian markets, officials told Deccan Herald.
The Afghan-Pakistan Transit and Trade Agreement came into force between the governments of Afghanistan and Pakistan on June 12, 2011.