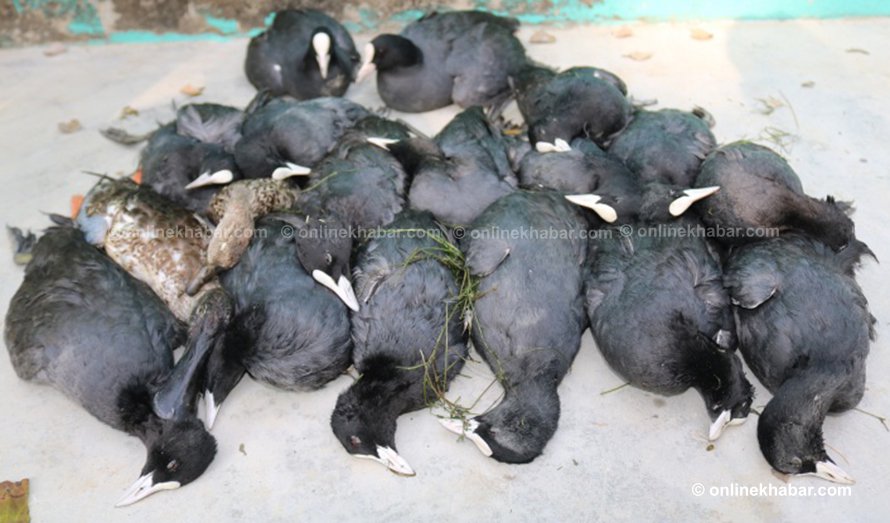 Kapilvastu, January 2
As many as two dozen migratory birds have been found dead in Jagadishpur Reservoir of Kapilvastu district in southwestern Nepal.
Officials have suspected that some poachers killed the birds as 18 birds were found dead on Sunday morning. Six others were recovered in the evening in the same day.
Lalit Gurung, a member of the Jagadishpur Lake Management Forum, says the racketeers might have poisoned the birds, and left in the lake the ones which they could not carry along with them.
Locals also support the suspicion of officials. Chairman of the Kapilvastu Municipality Ward 9, Shiva Wagle, says he has drawn the attention of local security officials to increasing threats to the wildlife.
The artificial lake has also been featured on the List of Wetlands of International Importance (the Ramsar List) since 2003. Total 118 species of birds, eight amphibians and three reptiles inhabit the 157 hectare area in the reservoir.
Hundreds of migratory birds come to this place in the winter every year.