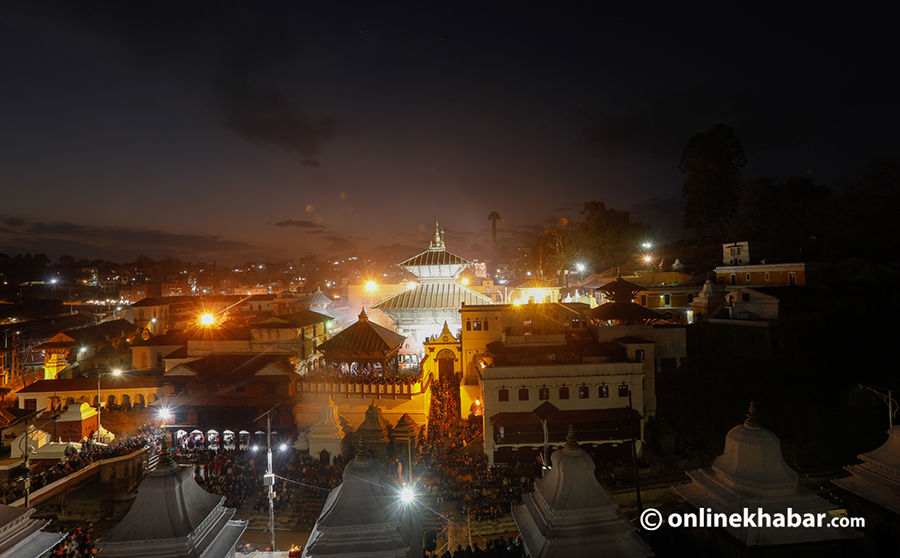 Kathmandu, February 15
Around two million pilgrims are expected to visit the Pashupati area on Mahashivratri on February 18.
Organising a press conference on Wednesday, Pashupati Area Development Trust said the police had been informed and as it had asked government bodies to help in traffic management and security in the area.
The trust has claimed that the security arrangements are tight as the president is scheduled to visit Pashupati Temple on Saturday.
The trust has said that Rs 8 million has been allocated for Mahashivratri and will make public the expenditure details by mid-March.