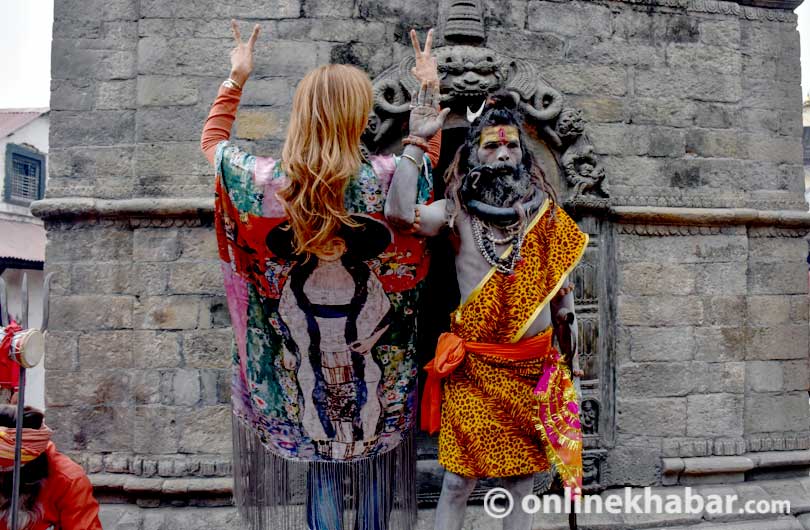 Maha Shivaratri, according to legends, is the night when Lord Shiva and Goddess Parvati tied the knot. Nepal celebrates the big day in a big way, especially in and around the Pashupatinath Temple in Kathmandu. Thousands of faithfuls from India, along with different parts of Nepal and many other countries throng Kathmandu, waiting in line lines at the temple for darshan.
Sadhus of different hues and colours are part of that sea of humanity that come to Kathmandu, with many choosing to shift their bases around the temple.
They strike Shiva's pose with a trishul in their hand, covering only parts of their body. To fight the cold, they sit around a fire which they call shivadhuni. They sit on a pool of five rupee notes and vermillion, offered to them by the pilgrims who come visit them.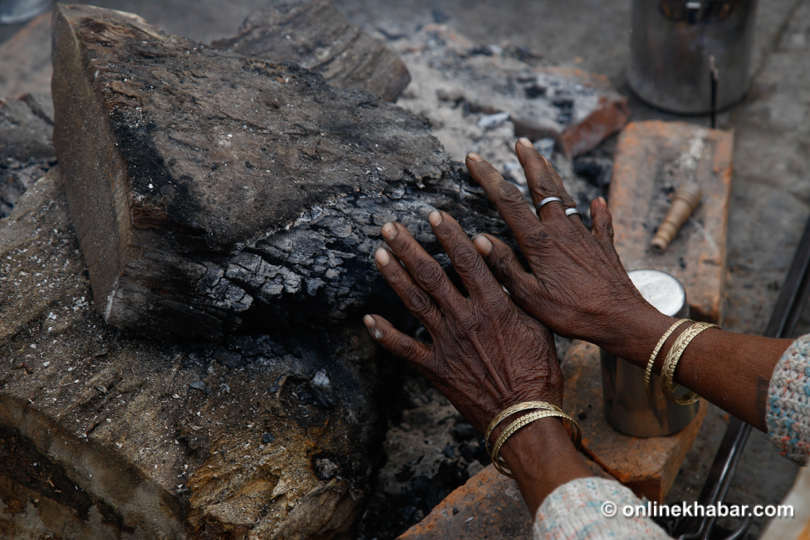 "Worship me!" a sadhu yells after taking a long drag and looks at the devotees with his watery red eyes and continues, "I've come to the holy land of Pashupatinath, I feel liberated." The smoke coming out from his lungs is of marijuana–a 'herbal drug' associated with Lord Shiva.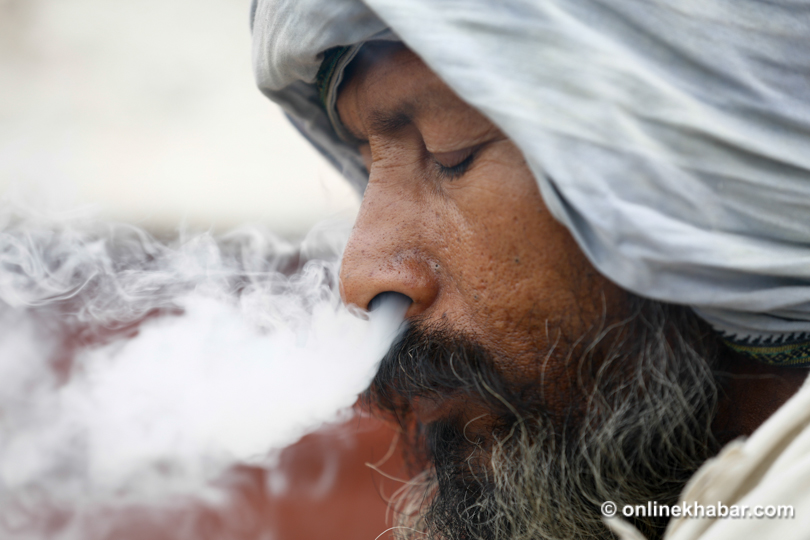 We offer him a five-rupee note but he isn't interested. He returns it to us and is visibly angry. It's pretty obvious that the money we offered doesn't match his expectation and as we try to click his photograph, he commands with this fingers pointing at us, "Don't click my photo."
A camp is set up outside the Pashupatinath temple every year for sadhus to keep themselves warm. Are they there to sell marijuana-filled cigarettes in the name of prasad?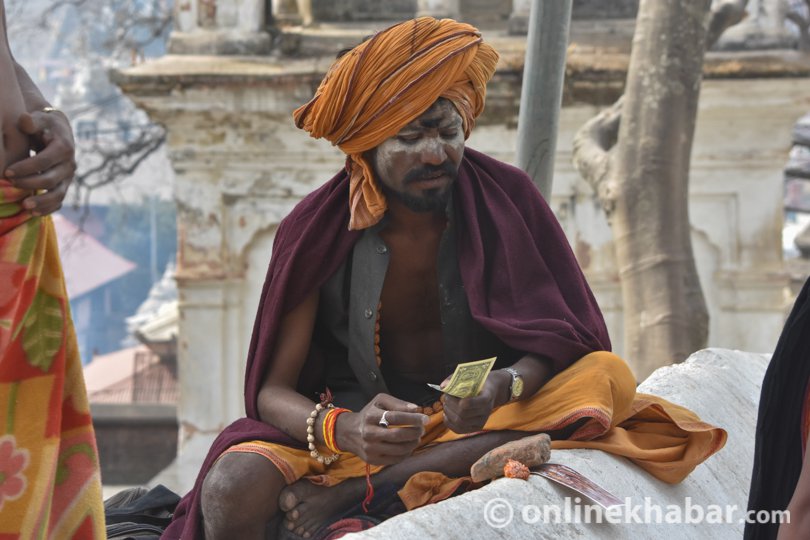 A pilgrim walks to a sadhu and without hesitating asks, "Babaji, do you have prasad?" The sadhu smiles and offers him a cigarette filled with marijuana. For one cigarette, he receives 50 rupees. He gives his blessing to the young pilgrim and puts a tika on his forehead, "May Lord Shiva bless you."
The sadhus have their own way of dressing up. They put on yellow clothes, apply ashes all over their body and decorate their forehead in creative ways. They want to attract attention and it works. People look towards them with curiosity and the sadhus call them forward and put tika on their forehead after which the pilgrim is obliged to give him money.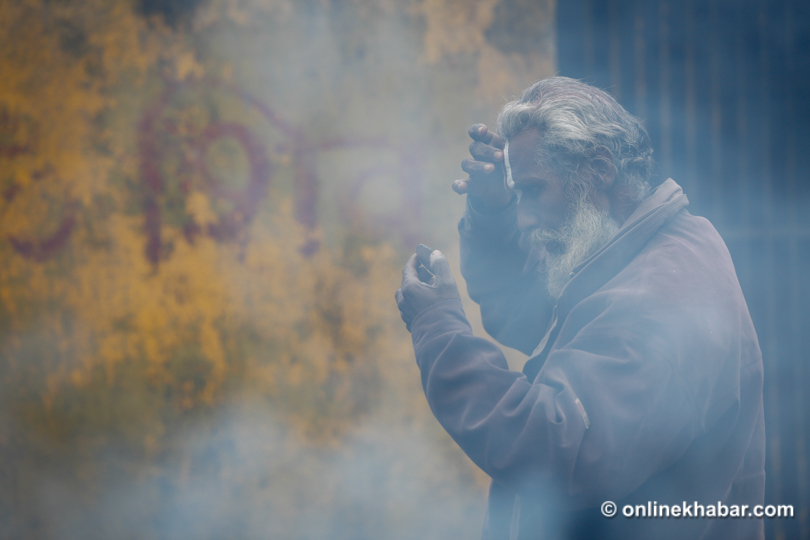 As this is happening some young sadhus, in their teens, appear. Their way is to chase women and force them to pay up.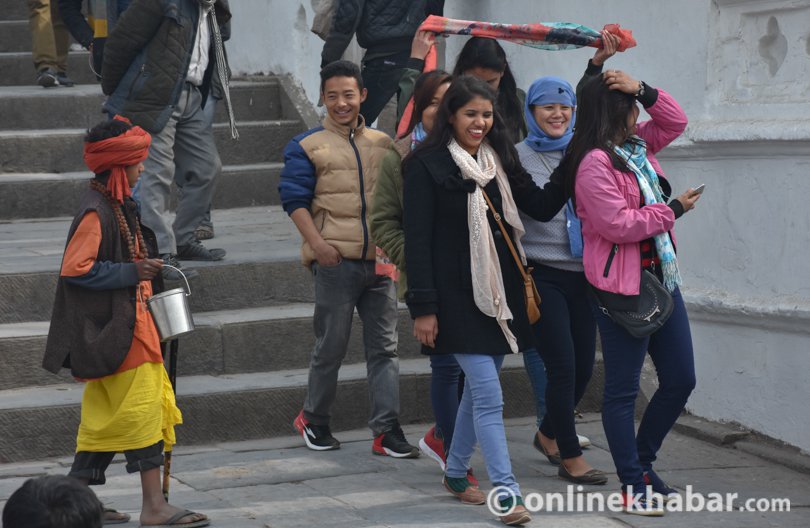 As shutterbugs try clicking pictures, they become alert and start to pose and in English say, "Give me money."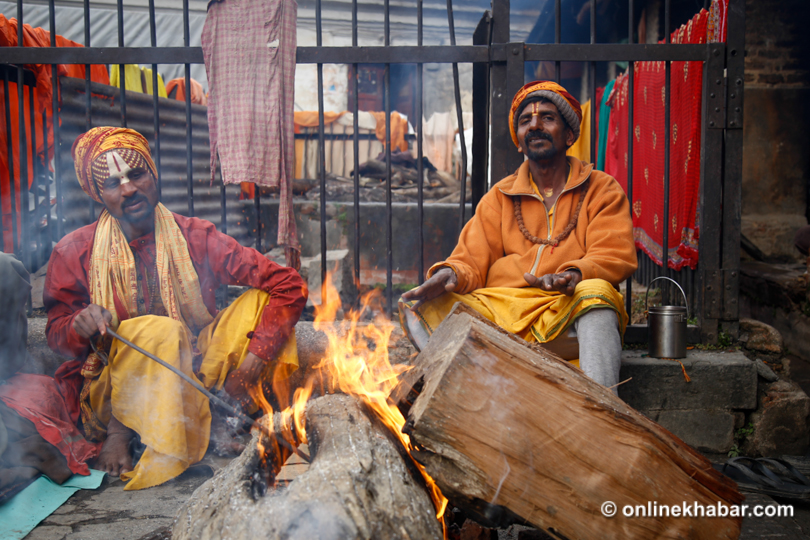 Most tourists pay a decent amount to get into the vicinity around Pashupatinath Temple and don't bother giving these sadhus money.
In a yellow dress, a middle-aged sadhu is having fun standing on one leg while his mate is in a different world smoking marijuana. Soon a foreigner comes to the scene and they get up quickly. The foreigners ask the sadhus to open their hair after which they wrap their hair around like a muffler and click pictures from their mobile.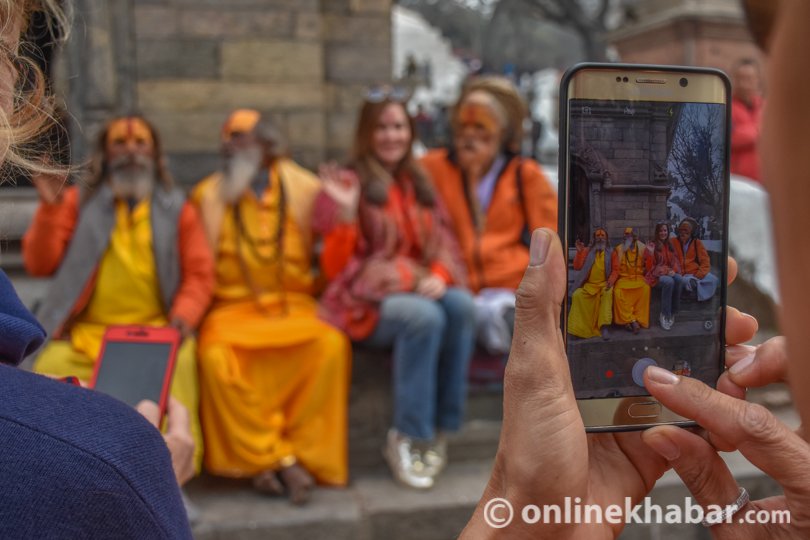 On the opposite side, there is a sadhu dressed as Lord Shiva observing the foreigners. As they hand the sadhus 50 rupees each, this one gets agitated and appears in front of the foreigners. When they notice the sadhu dressed up as Lord Shiva they move forward to click pictures with him.
They teach the sadhu to pose as a model, and in a cool manner he strikes a pose.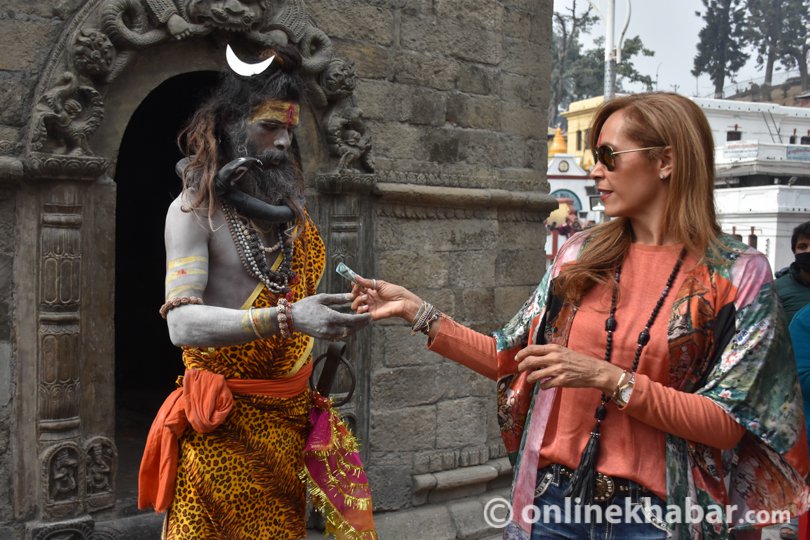 The foreigners give the sadhu 50 rupees but he isn't pleased with the amount and seems to be really angry. Looking at that another foreigner gives him another 50 rupees after which the sadhu feels really happy as if he improved his brand value.
Close by, a sadhu is attacked by another as he is preparing a fire and his logs are taken away. An argument breaks and they move away from the scene. As the attached sadhu returns, he notices that his belongings are gone. He is furious but he has no energy to do anything about it.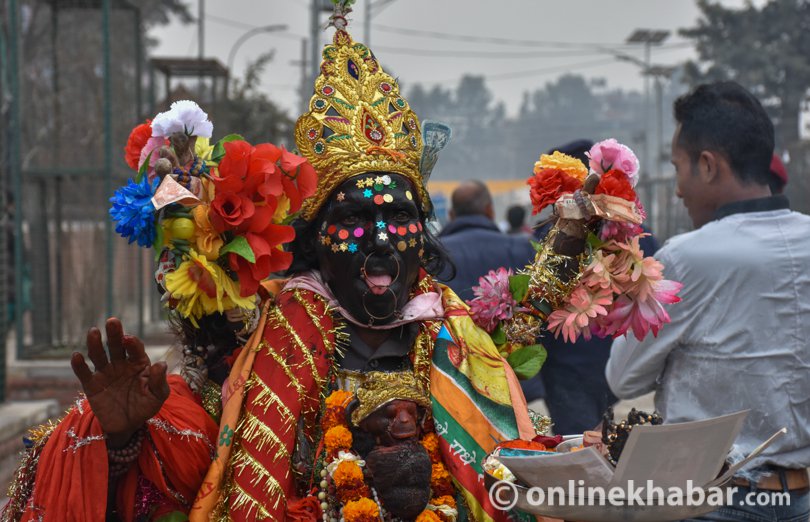 Around the same area, one of them is selling marijuana. He is filling cigarettes with marijuana and selling them to pilgrims.
Another 'healthy' sadhu is followed by a young one whose business is different. They are collecting money from passerbys who want pictures.
The Lord Pashupatinath perhaps is not bothered about who does what; after all the 'nath' of every creature blesses you all.