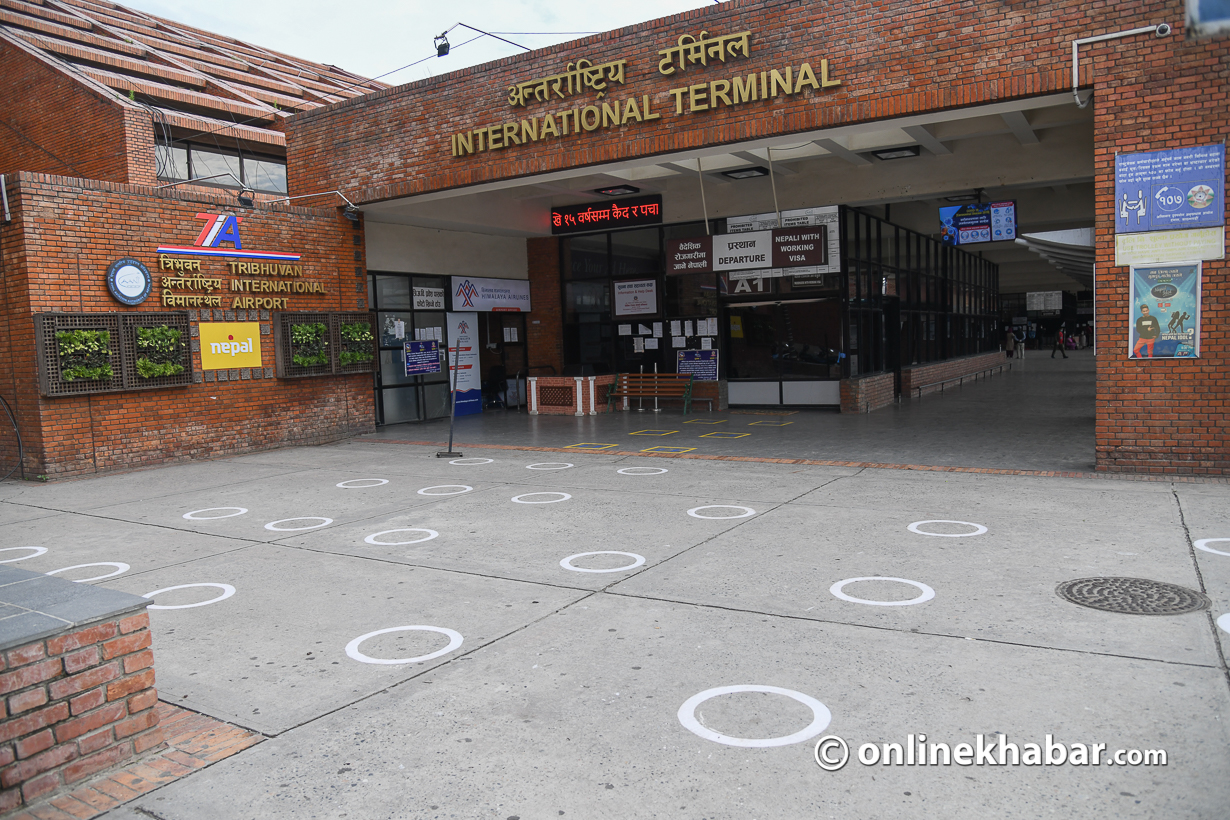 Kathmandu, August 4
After the government announcement to resume domestic and international flights from August 17 following the end of the four-month-long lockdown, as many as 12 airline companies have expressed interest to resume international flights from and to Kathmandu.
As of Monday, 12 companies have applied for permits to operate flights from and to Kathmandu, informs the Civil Aviation Authority of Nepal's Deputy Director-General Raj Kumar Chhetri, adding the flights will connect Kathmandu to 18 cities of various countries if operated. The authority, has, not made any decision about the permits.
"We are still discussing whether to give approval."
In total, 158 flights have been proposed every week. Nepal's national flag carrier, Nepal Airlines, alone has demanded 57 flights per week. Following the NAC, Air Arabia has proposed 35 weekly flights whereas another Nepali airline, Himalayan Airlines 21.
The only international airport of the country would operate around 90 international flights on a normal day, but now the flights will be restricted to around 25 per cent of the normal it has been learned.
Here is the detail of proposed flights:
| | | |
| --- | --- | --- |
| Airline | Destination | Flights/week |
| Turkish Airlines | Istanbul | 1 |
| Salam Air | Muscat | 7 |
| IndiGo | New Delhi | 7 |
| China Southern Airlines | Guangzhou | 1 |
| Air China | Chengdu | 1 |
| Jazeera Airways | Kuwait City | 2 |
| Fly Dubai | Dubai | 7 |
| Himalayan Airlines | Chongqing (1), Doha (5), Abu Dhabi (4), Dammam (7), Kuala Lumpur (4) | 21 |
| Nepal Airlines | Delhi (14), Bangalore (3), Mumbai (7), Guangzhou (3), Dubai (7), Doha (7), Kuala Lumpur (7),  Nariya (3), Bangkok (3), Hong Kong (3) | 57 |
| Malaysia Airlines | Kuala Lumpur | 5 |
| Malindo Air | Kuala Lumpur | 14 |
| Air Arabia | Abu Dhabi (7), Sharjah (28) | 35 |