If you are a traveller, you must surely have Nepal on your bucket list. And, if you are looking forward to visiting Nepal, there are a few places that you should surely not miss. Some of the places have unique and adorable destinations while in some cases the whole city becomes a travel destination.
Below are 10 of such places that you should visit in Nepal in your lifetime. 
1.
Kathmandu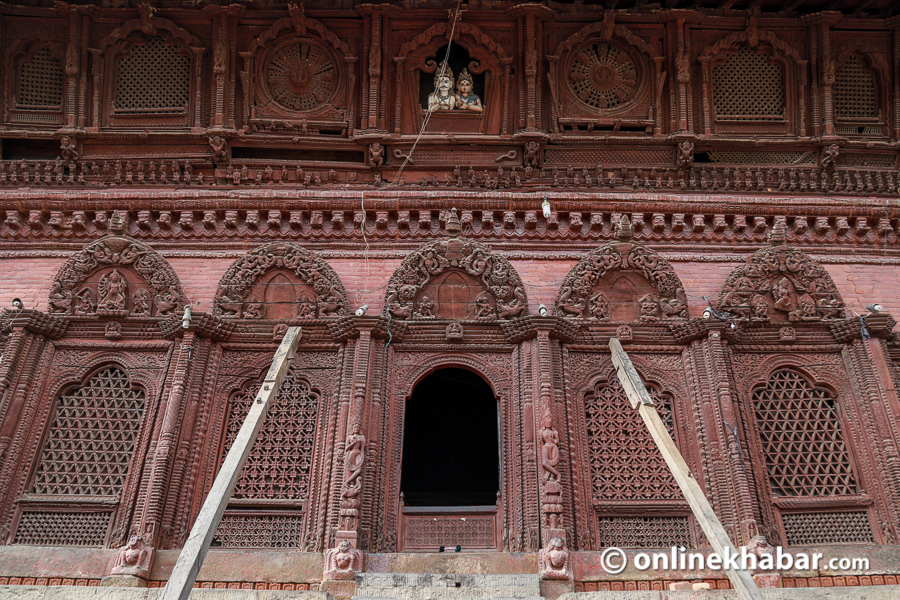 Kathmandu, the capital city, is as vibrant as it is upbeat. So whether it is your first time or not, make sure to go around the city. From many World Heritage sites to cosy, vibrant restaurants and cafes, you will be welcomed with an array of things that will keep you entertained and make your stay worthwhile. Some of the major attractions include Basantapur Durbar Square, Swayambhunath Stupa, but you can walk around the alleys and courtyards that reflect the real essence of the city.
2.
Lalitpur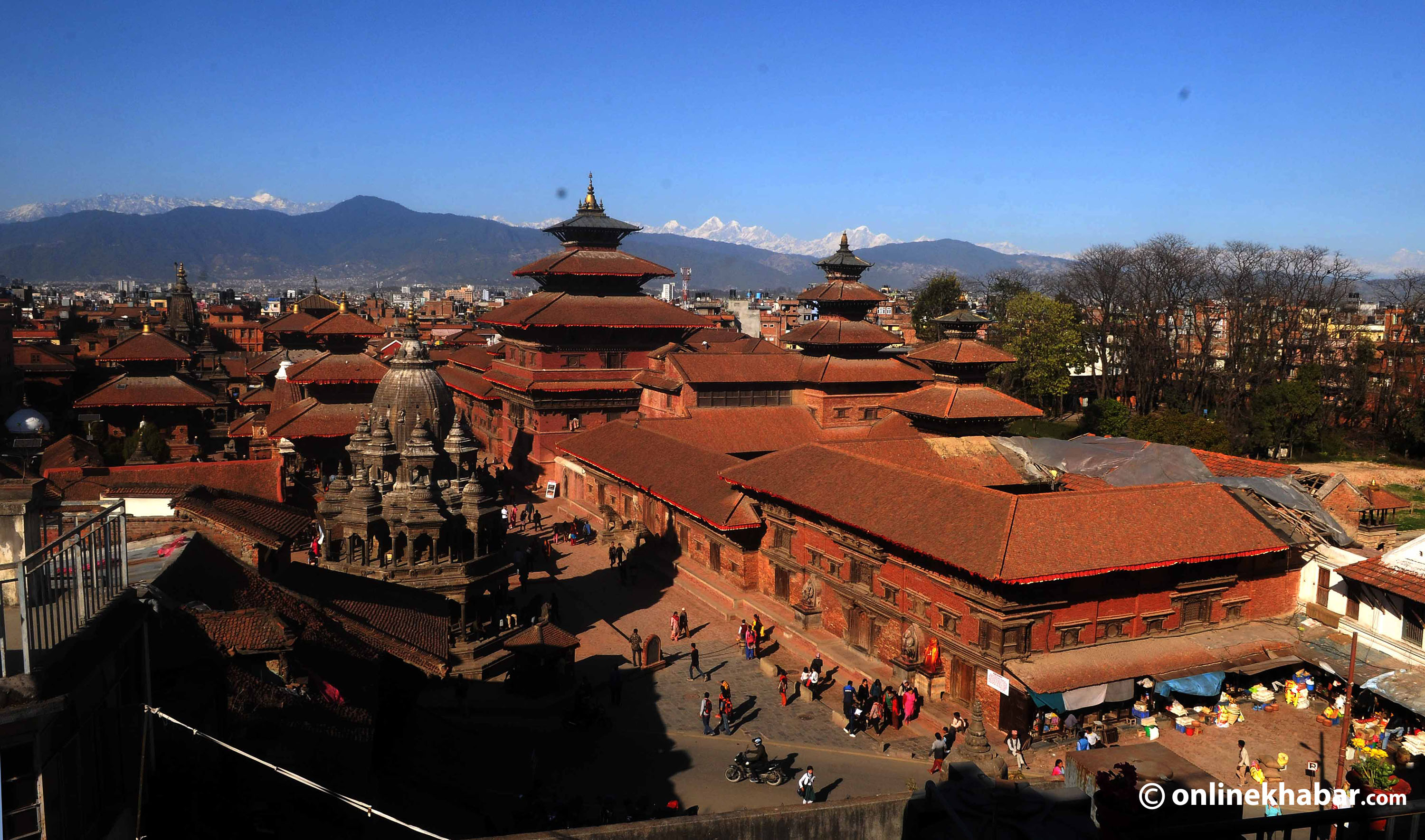 Adjacent to Kathmandu, and with the equally vibrant community is Lalitpur. If you are in Kathmandu, you have to visit this city too. Like a sister to Kathmandu, Lalitpur also shares the culture, festivals and the welcoming group of communities that reflect the essence of Nepali culture. The city is also known for its rich art and cultural history as well as entrepreneurial ventures that have taken shelter in the area. You can start your trip from Patan Durbar Square and from there enhance your experience by going around.
3.
Bhaktapur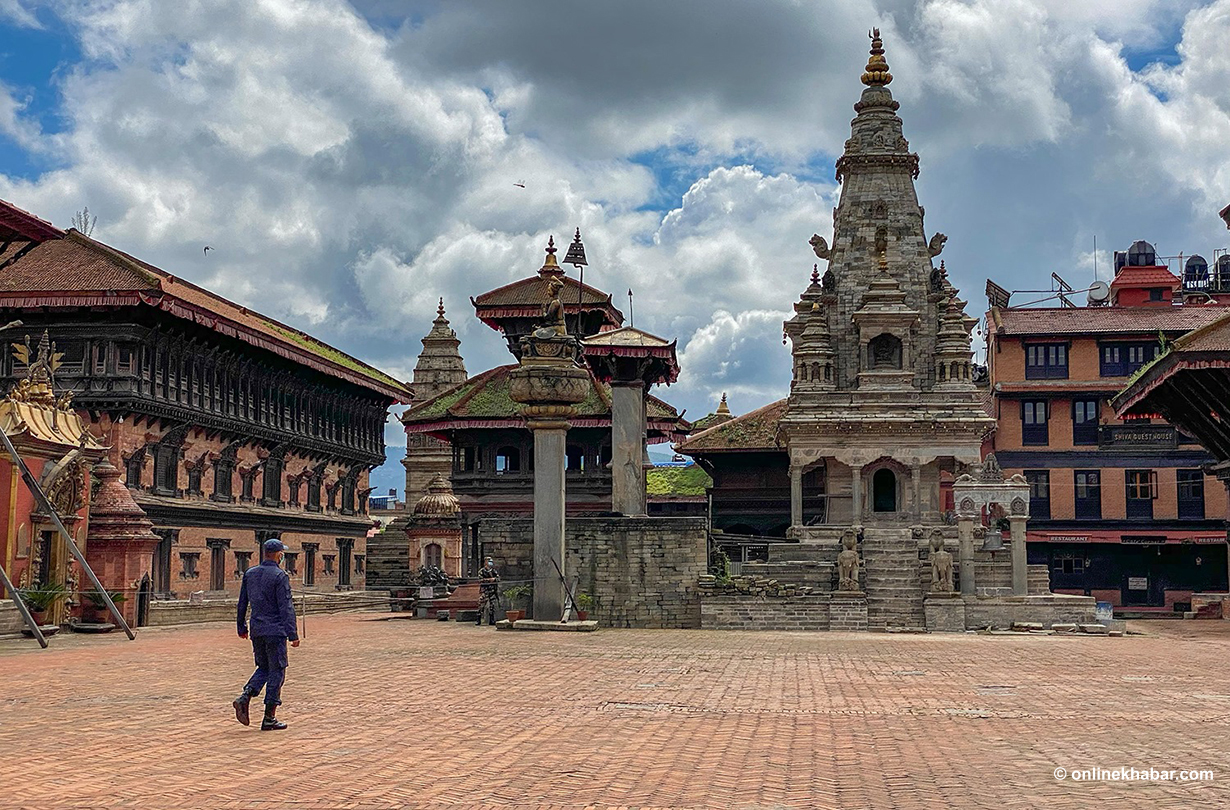 Another adjoining city is Bhaktapur. This city is somewhat different from the two aforementioned. Unlike the two, urbanisation has not really flourished here, meaning if you are to visit Bhaktapur, you are likely to get the real essence of what Nepali culture is like. The city is also inhabited by one of the oldest communities of the country, Newars. Their distinct identity is reflected well on their houses and art as well as food and language. Any turn you take is sure to give you that experience, but you can start from Bhaktapur Durbar Square.
4.
Pokhara
Apart from the three cities, the most popular destination for tourists is the city of Pokhara. Established as the tourist hub of Nepal, you can go around the city for adventure, relax at the lakeside, shopping and even enjoy the number of extreme sports available from trekking to skydiving. 
5.
Lumbini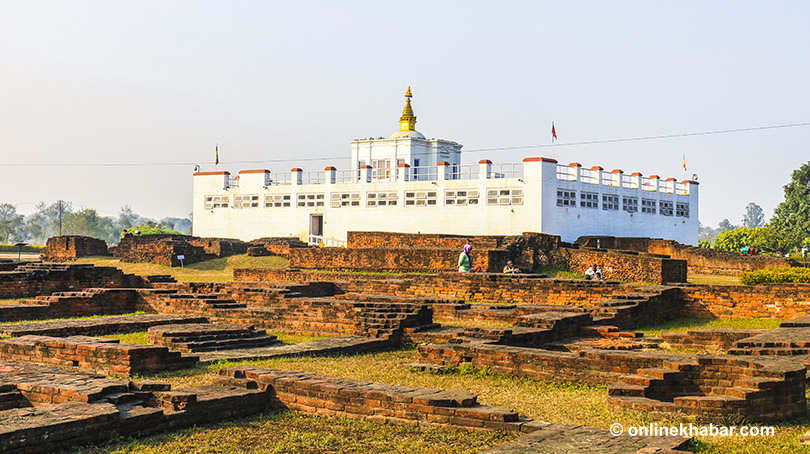 Being the birthplace of Lord Gautam Buddha, Lumbini sees a large number of religious tourists. Like Pokhara, it also receives a high number of tourists every year. Not only Buddhists, but tourists of all religions also come here to pay their homage to Lord Buddha and seek peace. Around Lumbini, there are many monasteries that you can visit. All of them have religious importance and outstanding architectural design that one can appreciate and enjoy.
6.
Muktinath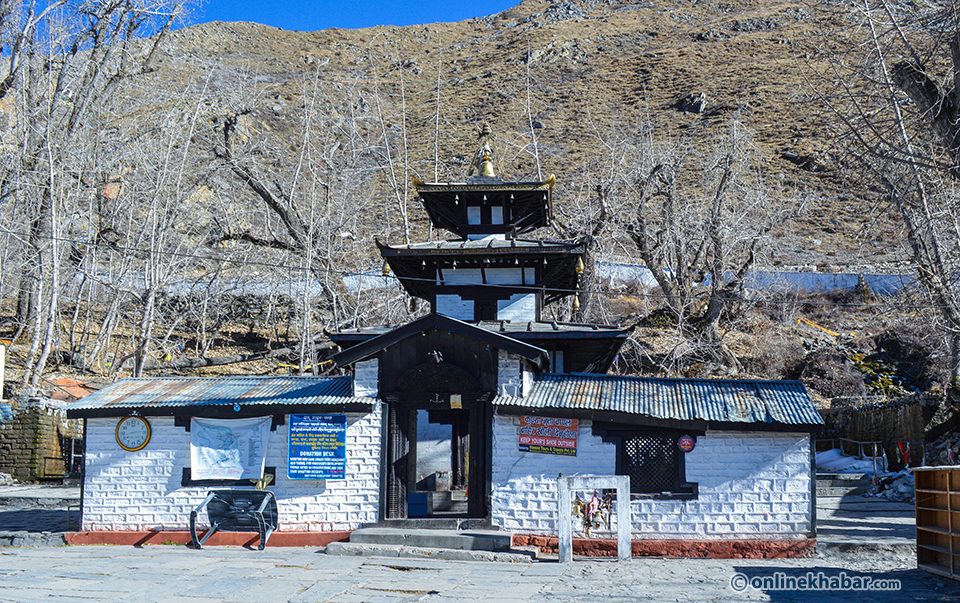 Famous as the place above the clouds, Muktinath in Mustang is also one of the highly popular destinations to visit in Nepal. It is not just the destination, but travelling along long dirt roads leading to Jomsom is an experience in itself too. The place is famous for its apples and special Marpha breweries. The place has a unique blend of Himalayan communities and presents you with local Thakali food experience that should not be missed. The trek to Lo-Manthang (pass) is also something you can dive into.
7.
Tilicho Lake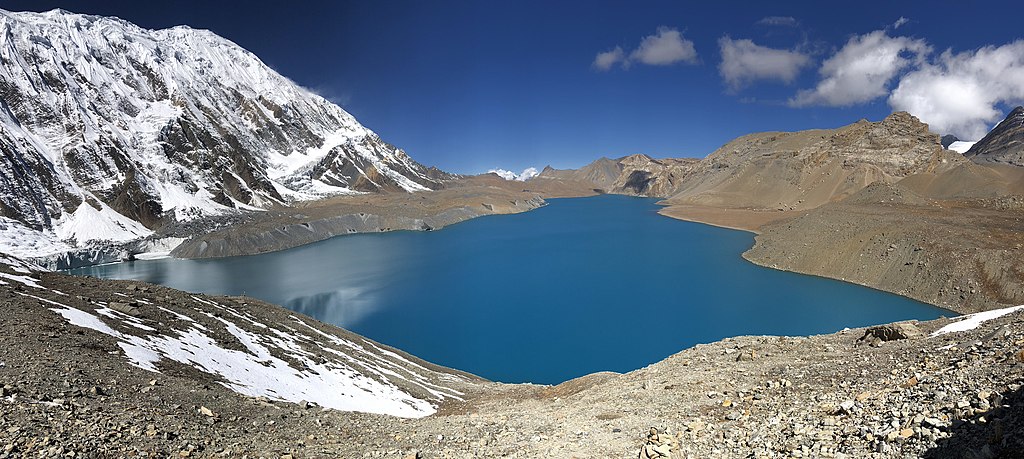 As the lake at the highest altitude in Nepal, Tilicho in Manang has attracted a lot of tourists and trekkers alike. A trek to Tilicho Lake and Thorung-La pass is one of the most thrilling adventures. After reaching the destination, the scenic beauty and its majestic view is a totally different experience. Walking through the Gunsang settlement and other local settlements, you can experience different kinds of culture and their food including cheese, dhindo and khoo, among others. 
8.
Gosainkunda
The list of top places to visit in Nepal can surely not miss Gosainkunda. The place, in Rasuwa, has high religious and cultural importance and is a famous destination for all tourists. The Langtang trekking route by this place sees many trekkers every year. It is one of the riskiest trekking routes too. 
9.
Rara Lake
Rara is one of the major tourist destinations popular among both domestic and international tourists. The lake is majestically beautiful and provides its visitors with a panoramic view of the Himalayas. Trekking to Rara is also one of the most sought after popular routes available. The lake lies inside the Rara National Park, the smallest national park in Nepal. Nevertheless, it houses about 500+ species of flora and 200+ fauna, making it perfect for the nature lovers and bird watchers alike.
10.
Chitwan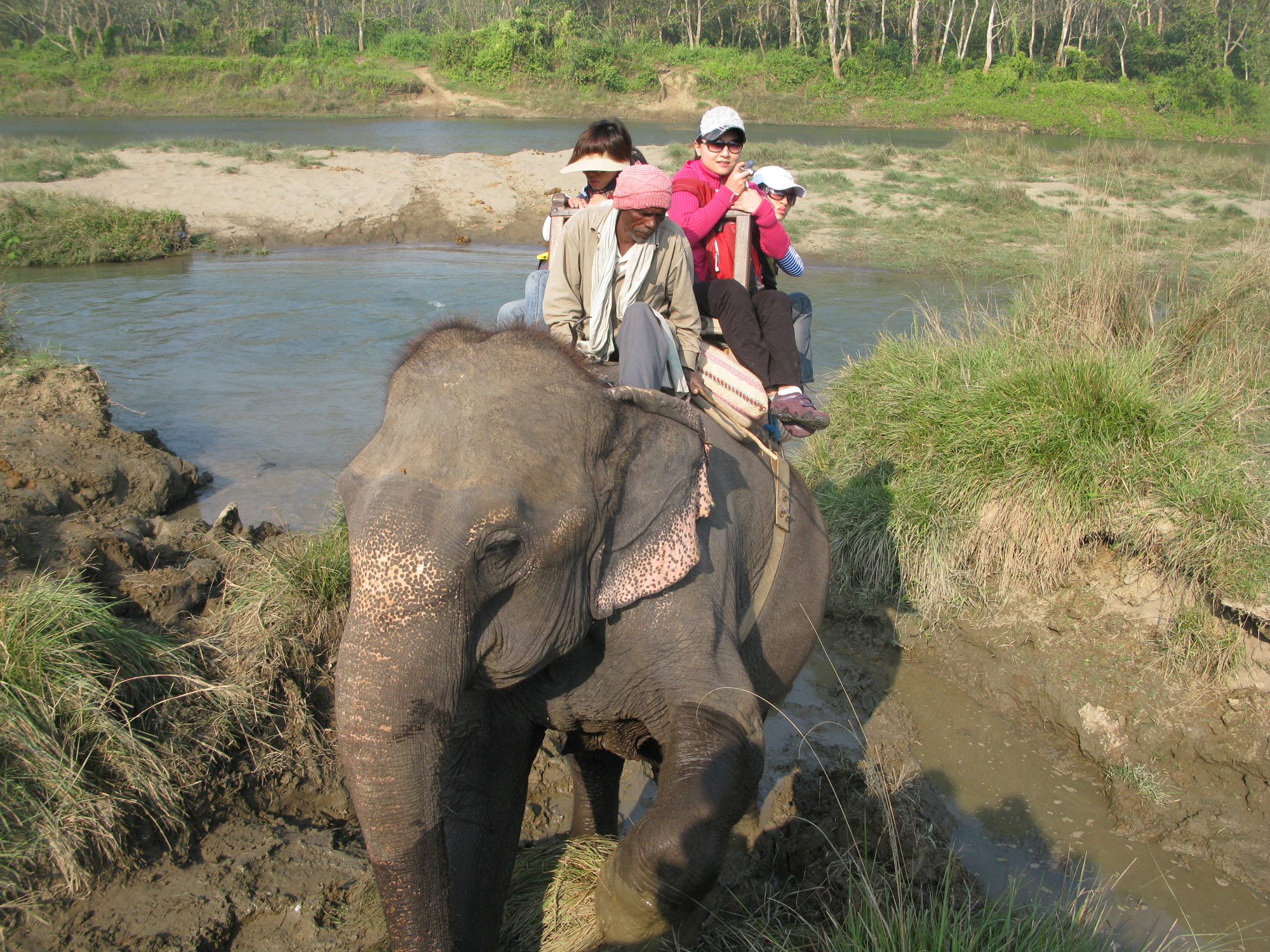 Chitwan is a haven for culture and nature, which makes it among the most popular destinations in Nepal. Filled with Tharu culture, the place transports you to another universe within Nepal. It is more popular for having the Chitwan National Park that is the habitat of a wide range of flora and fauna. A settlement resides inside the park, so if you decide to stay in Sauraha, and if you are lucky, you will be delighted with animals, especially a rhino, just casually walking around the area. A few of the attractions also include the essence including their stick dance and other cultural performances. Be sure to not miss the jungle safari, boating in the Rapti River, and taste the local food.