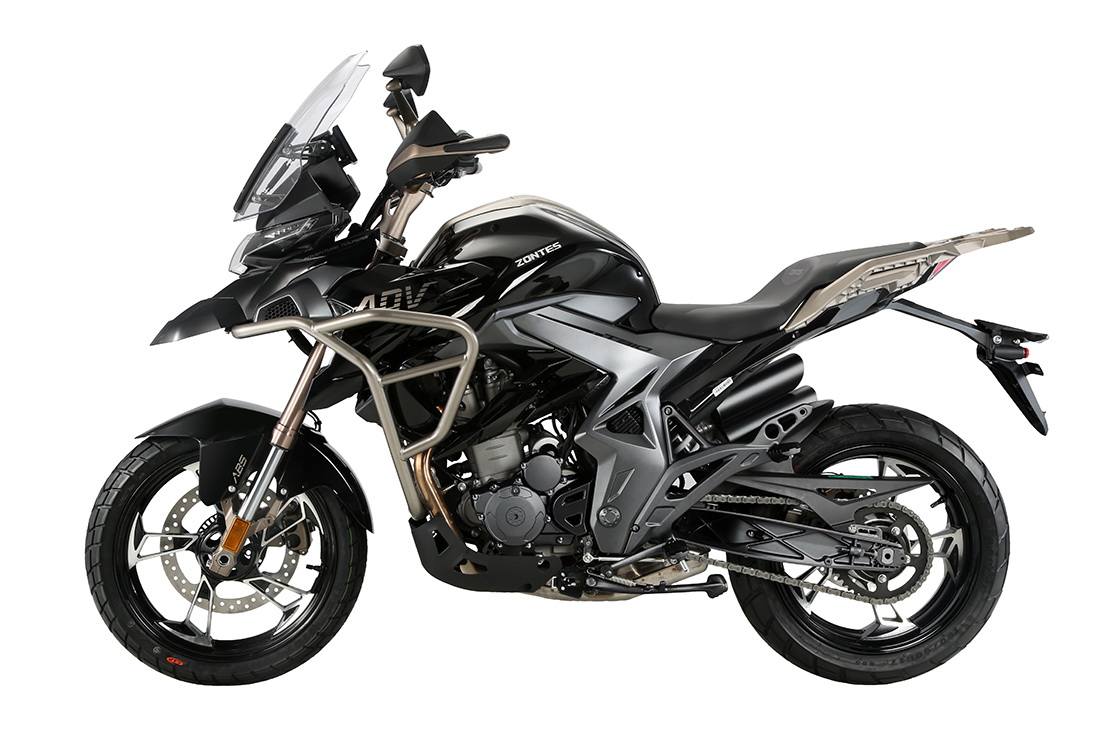 The Chinese motorcycle brand Zontes has launched its second bike in Nepal, the Zontes 310T. Iron Monk Nepal, the official dealer of Zontes Motorcycles launched the company's first bike, the Zontes ZT 155-U1 back in January.
The new bike is garnering significant praise for its impressive array of technology and features, all offered within an affordable price range.
The 310T is an adventure touring bike loaded with different features. Even though the bike looks very big, it is just 310cc and obviously stands out in the crowd.
Let us see what the bike delivers in terms of specs.
Specifications of Zontes 310T
Dimensions
Length: 2,080 mm
Width: 1,360 mm
Height: 850 mm
Wheelbase
1,380 mm
Dry weight
158 kg
Ground clearance
186 mm
Seat height
830 mm
Fuel tank
19 litres
Engine type
DOHC, 4 strokes, liquid cooling engine
Engine lubrication technology
Dry sum technology
Engine capacity
312 cc
Maximum power
35.35 ps @ 9500 rpm
Maximum torque
30 nm @ 7500 rpm
Top speed
150 km/hr
Suspension
Front: Inverted, coil spring, pressurized hydraulic damping with spring preload
Rear: Center position oscillating mono-shock shock absorber
Brakes
Front: 300mm Disc brake with ABS
Rear: 260mm Disc brake with ABS
Tyre type
Tubeless alloy wheel
Tyre size
Front: 110/70 – 17
Rear: 160/60 – 17
Instrument panel
TFT display
Colours
Blue, Black and Orange
Price
Standard option: Rs 899,900
Single-sided swing arm option: 999,900
Design
The Zontes 310T is an adventure touring motorcycle. Even though being an adventure touring bike, it also has the capability to be a day-to-day commuter in the city. The bike is huge and has an aggressive, sci-fi and futuristic look. Due to its look and size, it stands out in the crowd and will definitely turn some heads when on the road.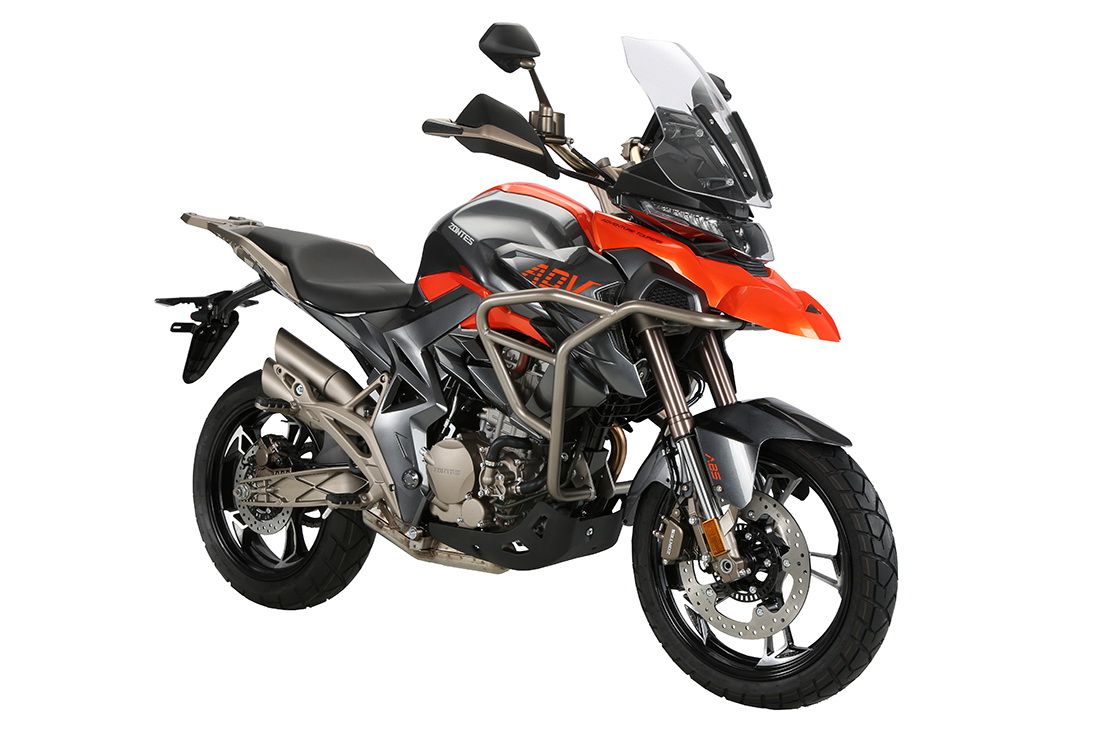 The Zontes 310T looks like any other adventure tourer. What sets it apart is how stylish the bike looks. The bike comes with crash guards on the front which helps protect the bike from accidental falls or accidents.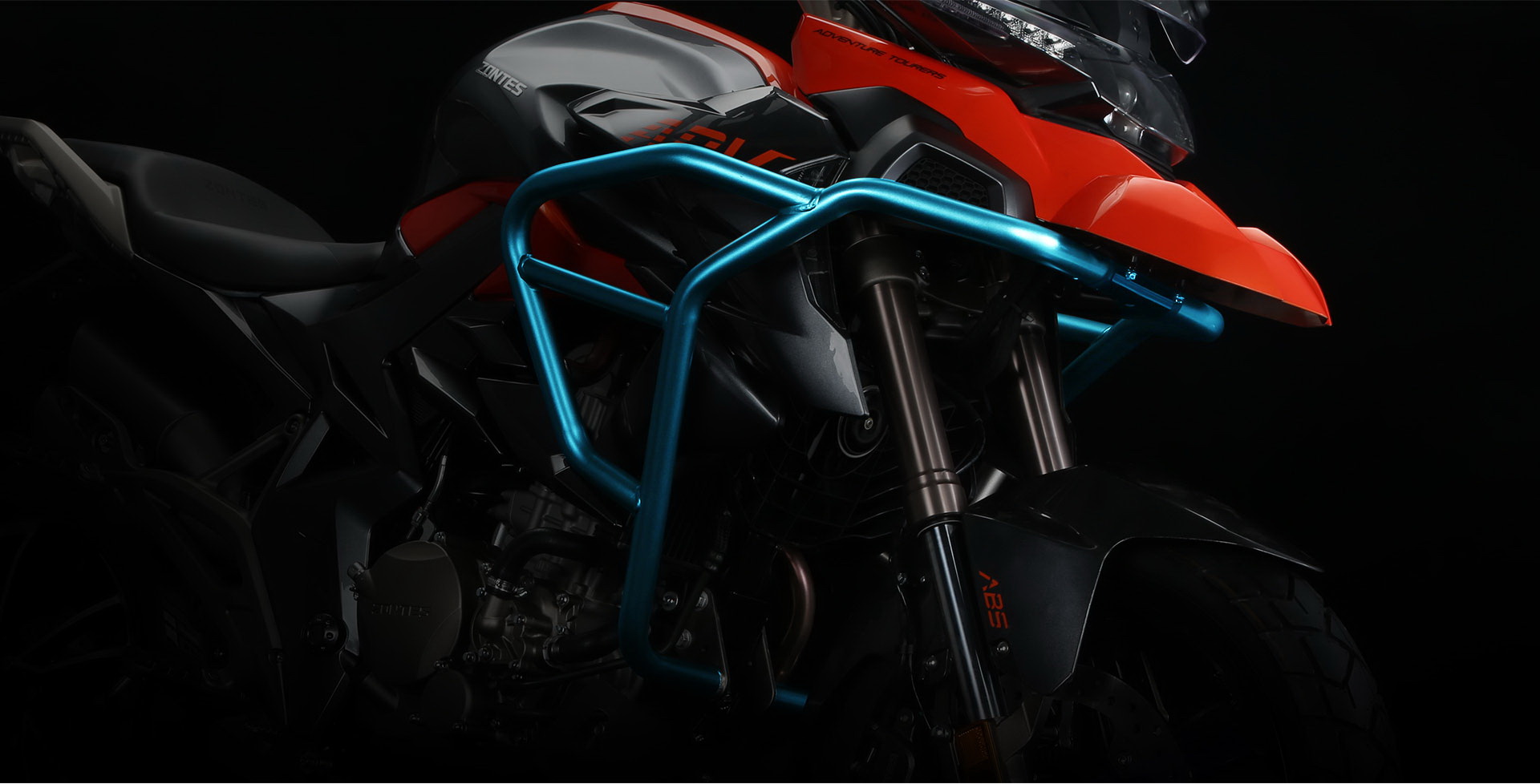 It also includes hand guards as standard.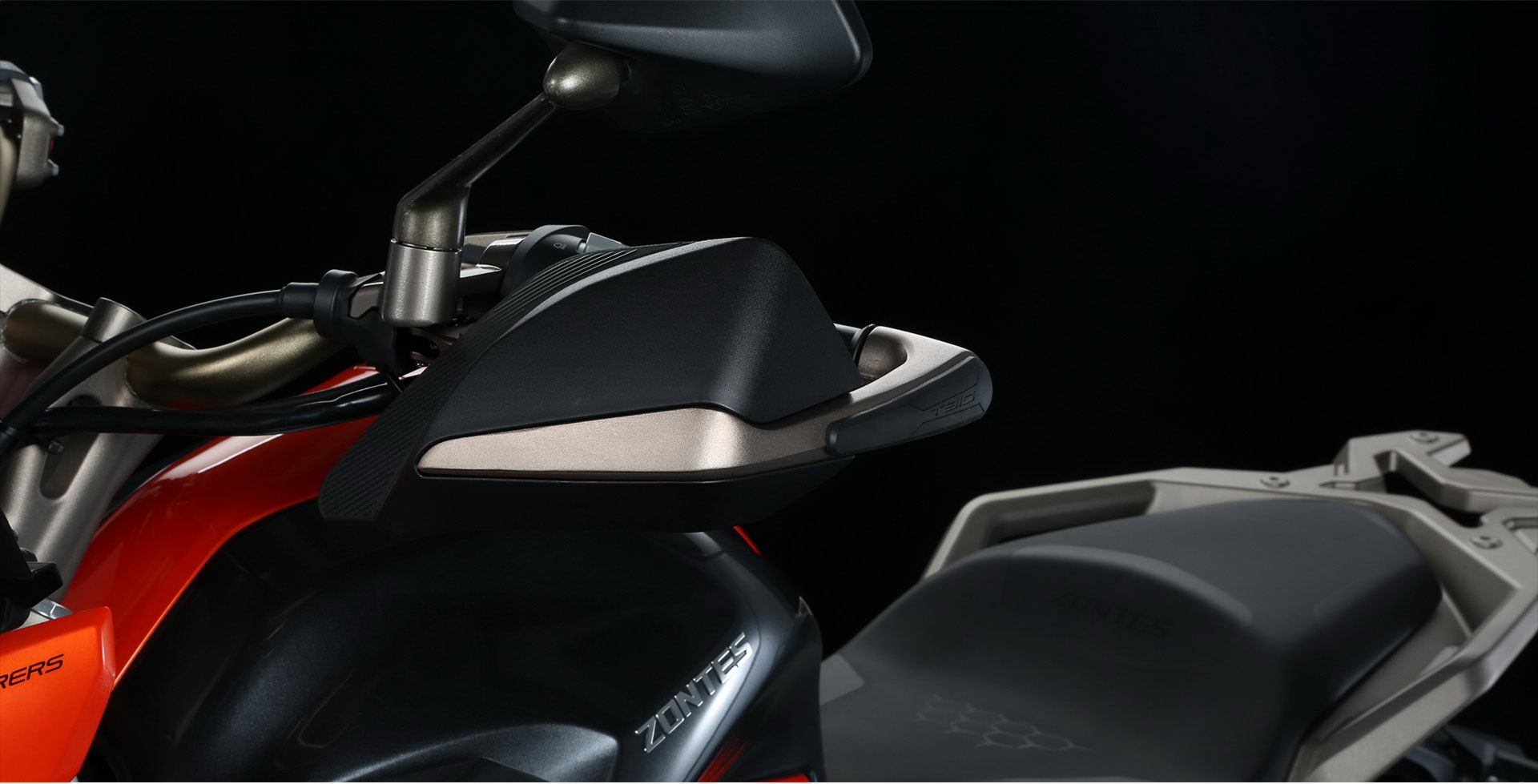 The headlights and taillight are LED which are bright and project at a proper angle. The indicators on the front are in the headlights whereas the rear indicators are LED and kept on the rear fenders.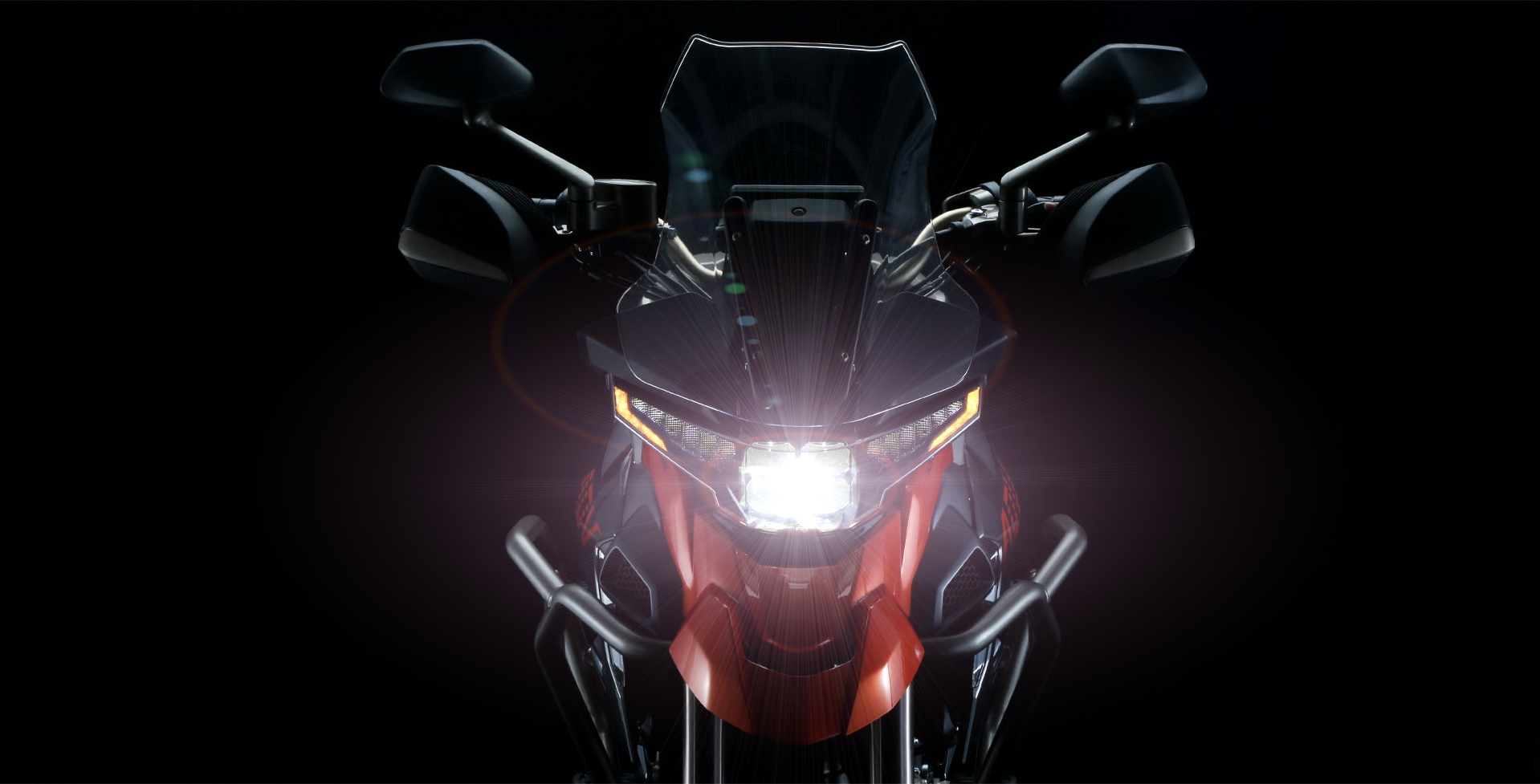 The front has an electronic windshield which can be adjusted at two different heights which is something new in the Nepali market. The electronic adjustment of the windshield helps protect the riders from windblasts and improves the ride.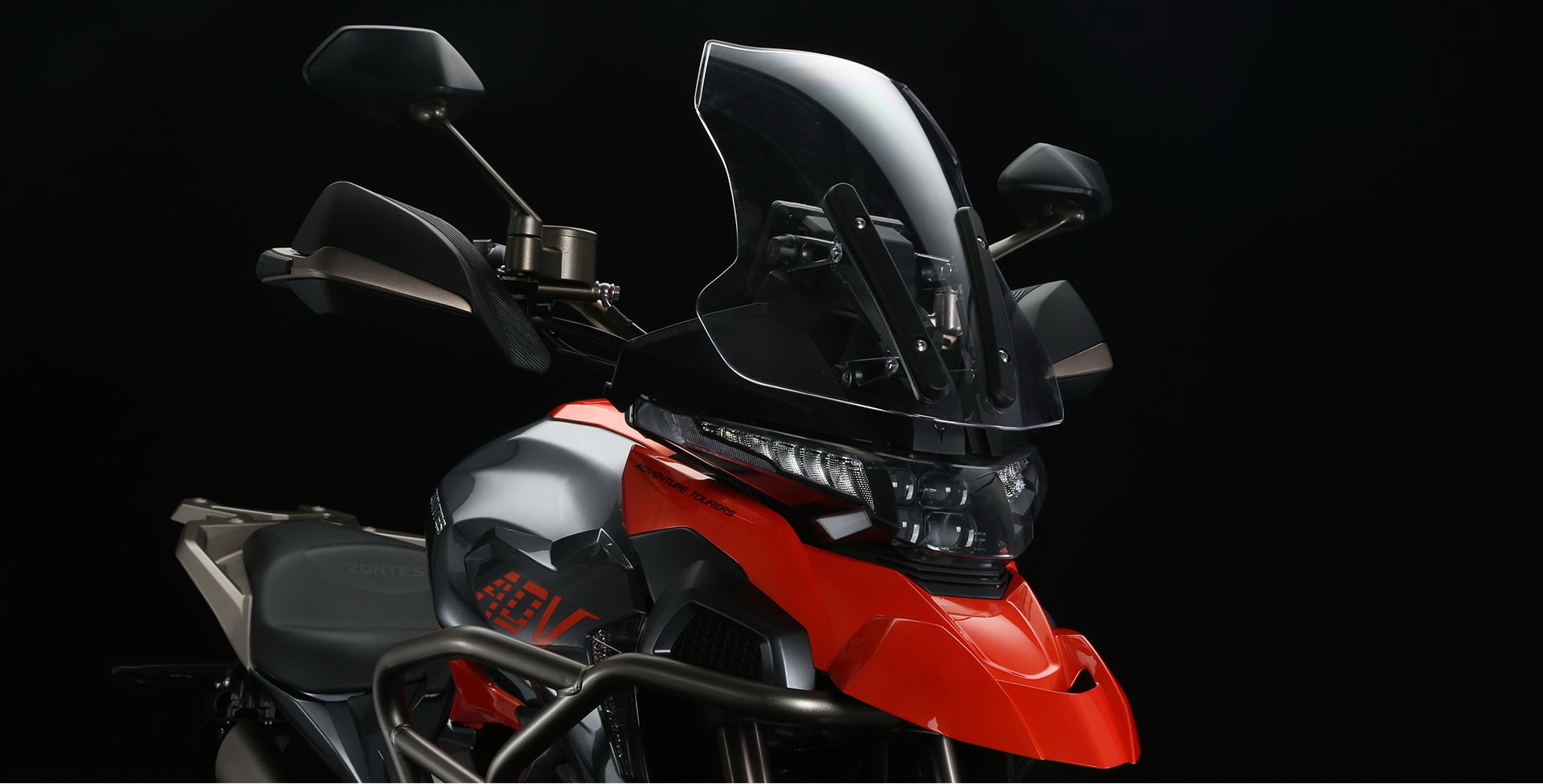 The rear of the Zontes 310T also includes an alloy rack as standard which is capable of holding large luggage. You can also get the Zontes panniers which are sold separately and can be very useful for storing.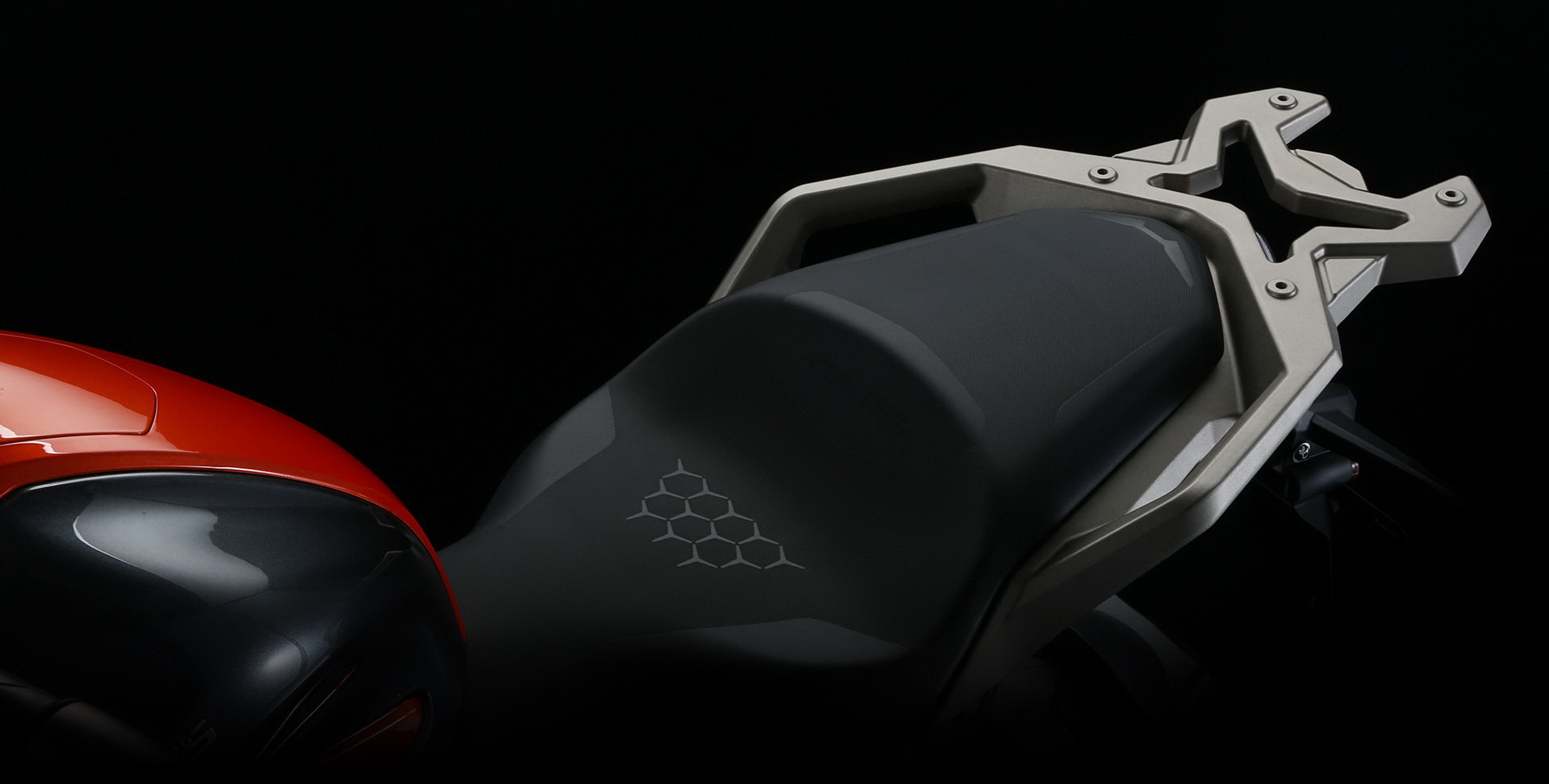 Made out of titanium, the exhausts are stylish too as it has two heads. The bent pipe of the exhaust is also made up of stainless steel so rusting will not be a problem.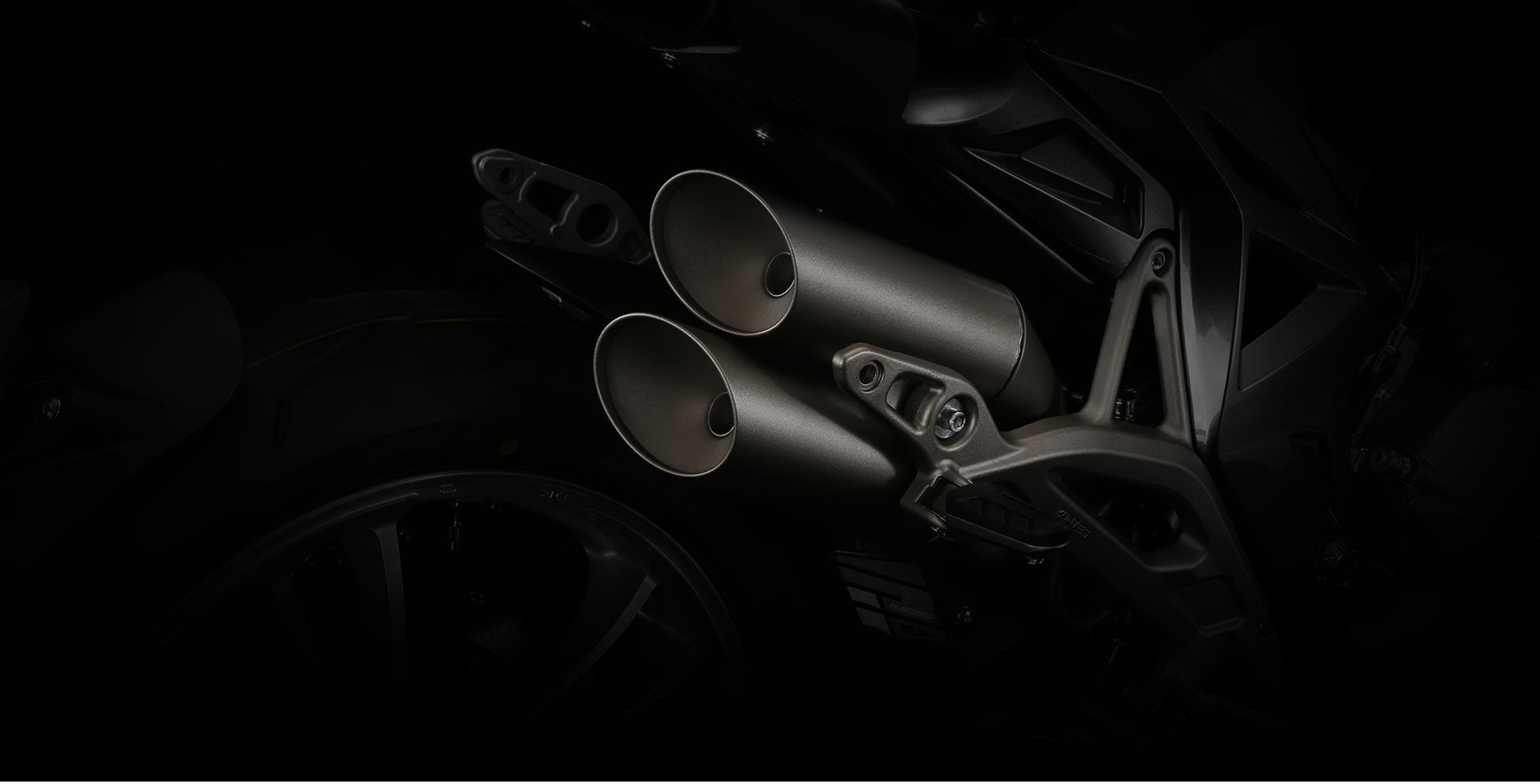 The alloy wheels are lightweight with a diamond-cut design. They are made up of aluminium and are lightweight ensuring good impact resistance and enabling the use of tubeless tyres.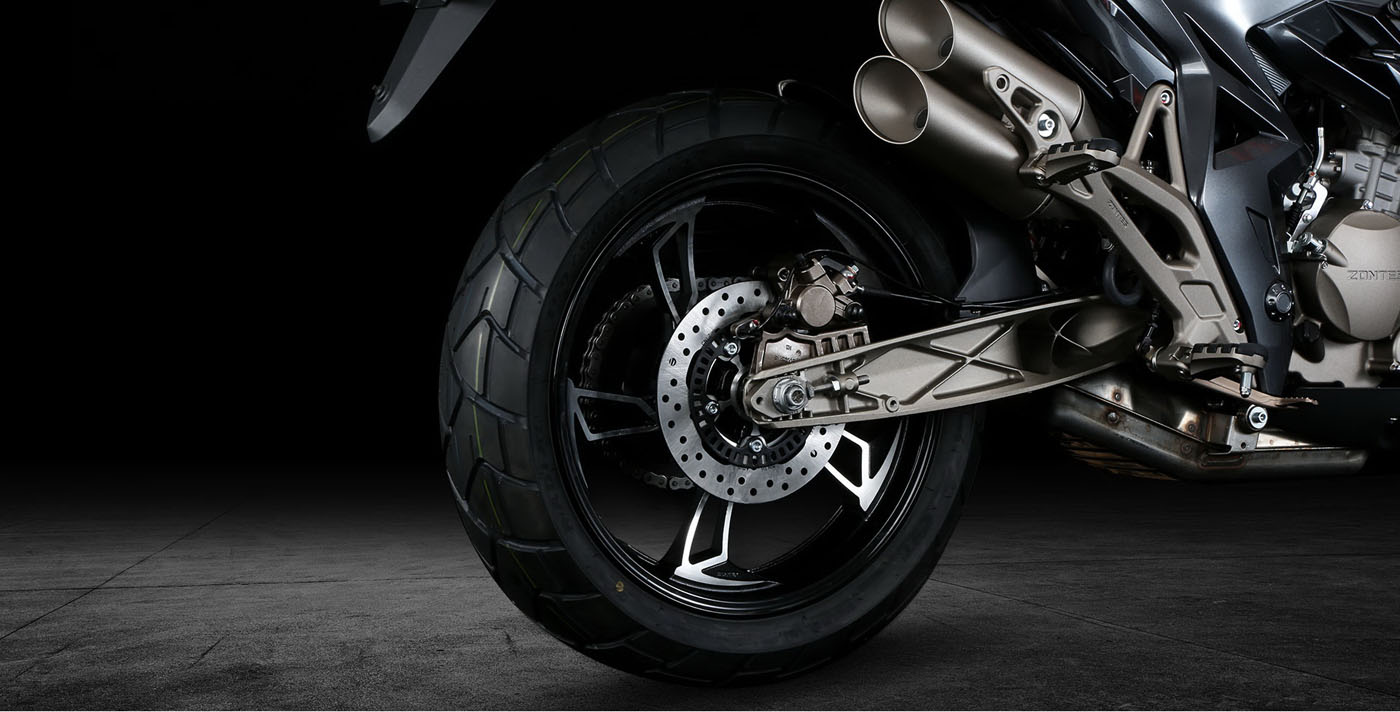 The Zontes 310T is available in two variants of single-sided Swing Arm which is the top variant and a normal swing arm option. The single-sided swing arm helps in the overall dynamics of the bike along with being lightweight, rigid and flexible improving the performance.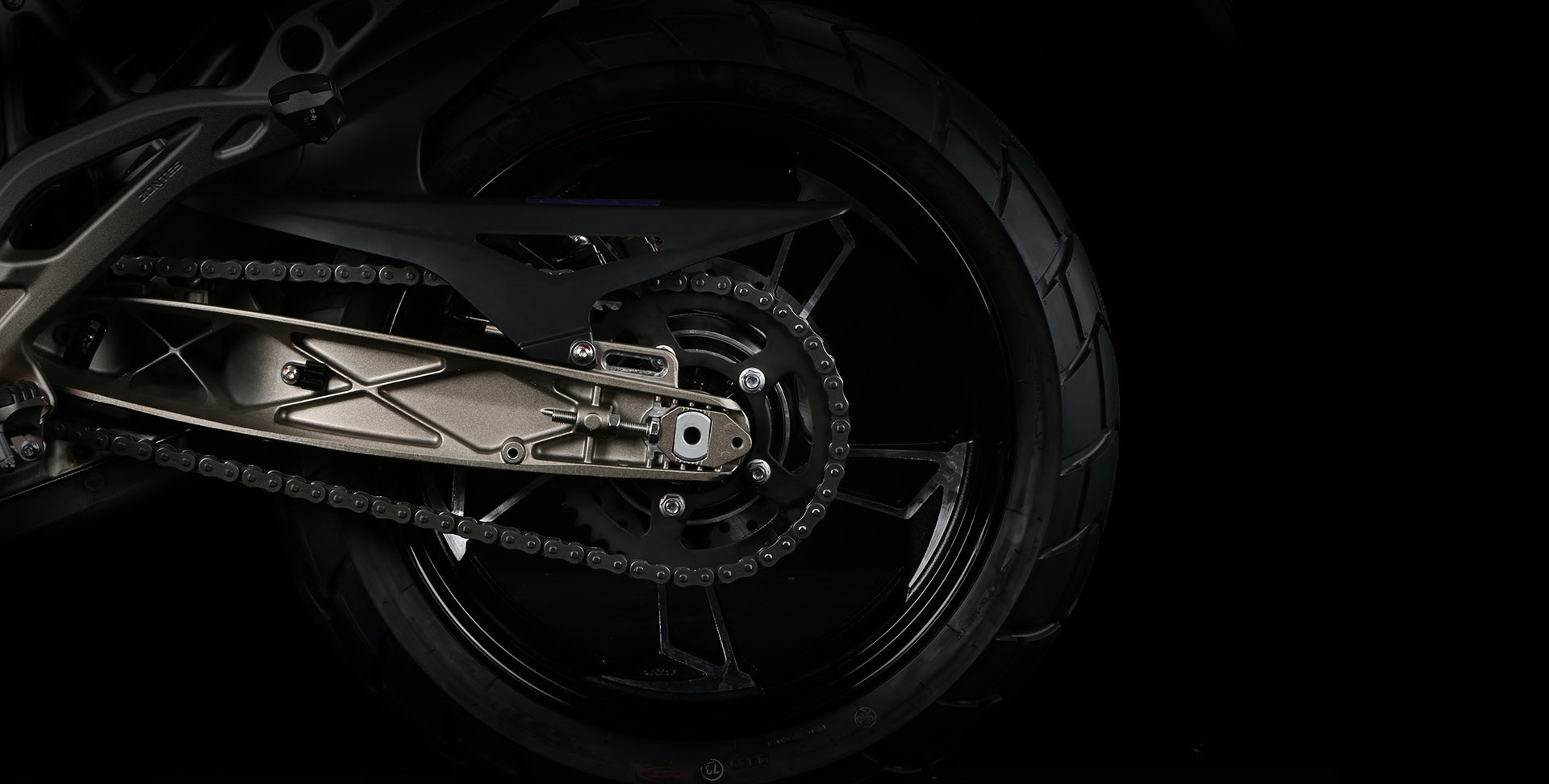 Another noteworthy feature of the Zontes 310T is its 19-litre galvanised Zonc-coated tank. This generous tank capacity proves to be highly advantageous for facilitating long-distance touring with greater ease.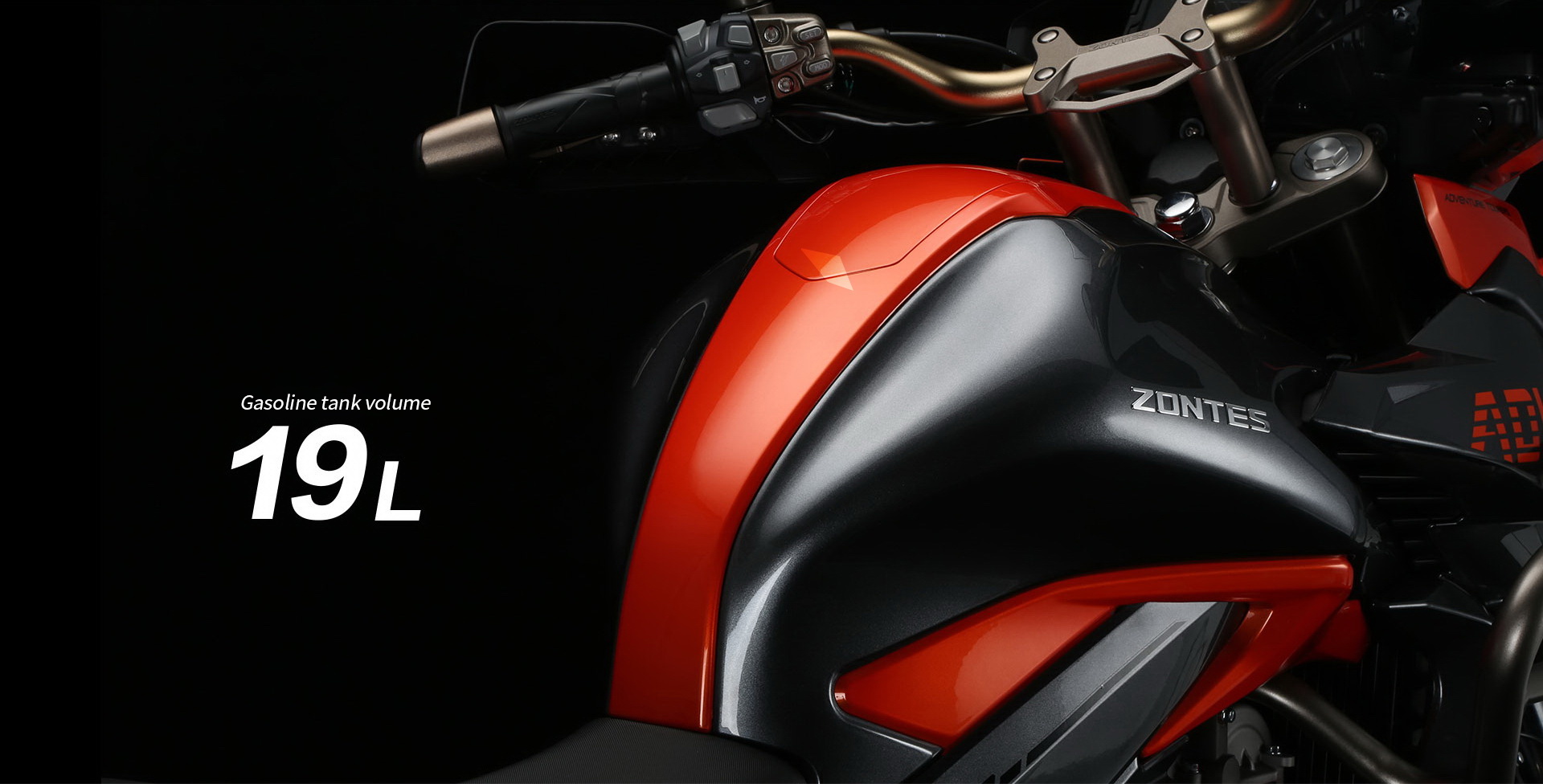 The Zontes 310T five-inch TFT display is also quite exciting. It has 5 levels of brightness which can be adjusted to automatic to help you ride comfortably during bright sunlight or during nighttime. The display shows all the information such as speed, rpm, fuel economy, tyre pressure, trip meter, distance to empty and many more.
It has four stylings; recreation, race, street and simplicity according to the user preference.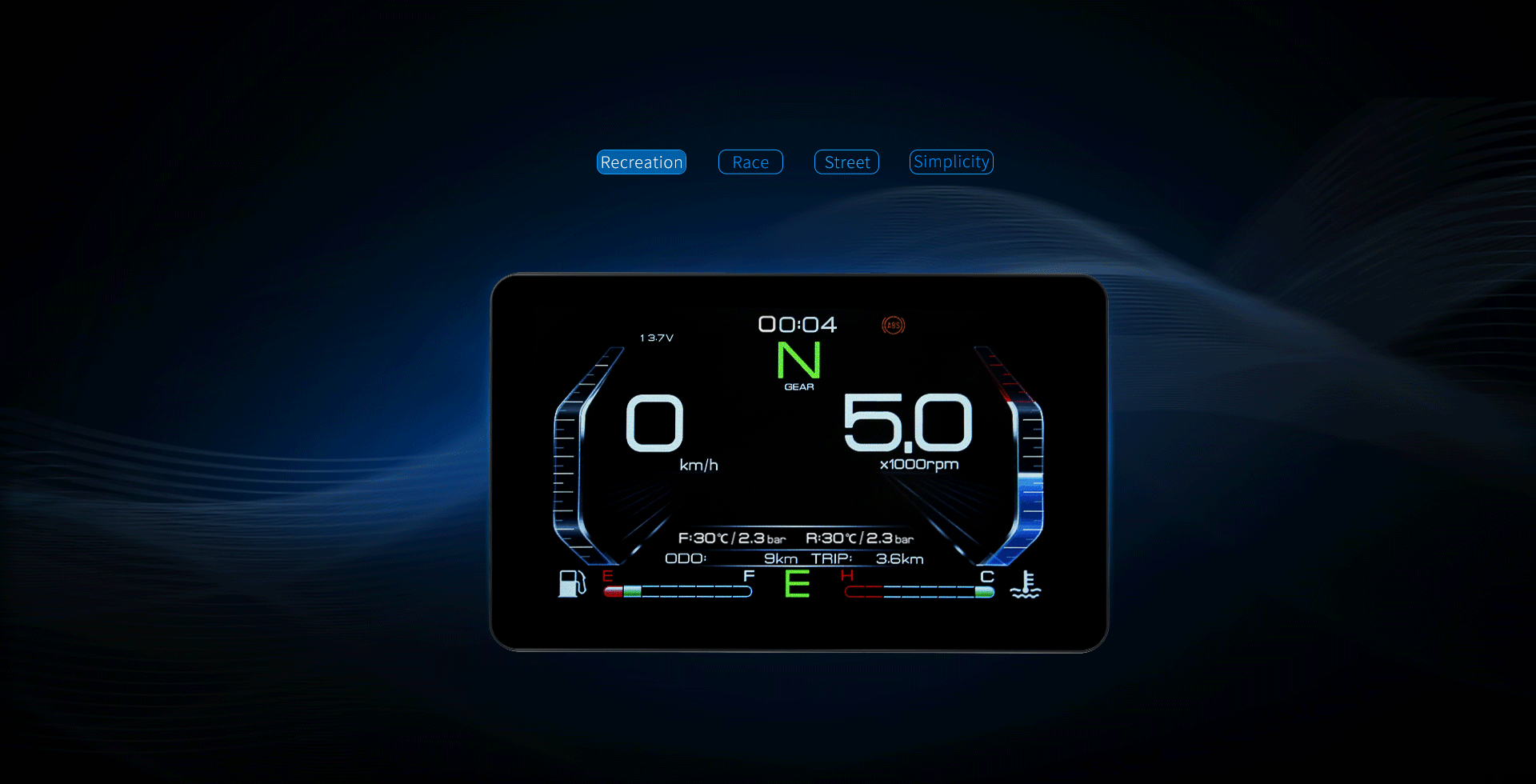 The handlebar is also loaded with buttons such as windshield switch, danger warning button, light shift switch, horn button, tuning indicator switch, seat switch, power mode engine turnoff switch, electric start switch, fuel tank switch and electric door lock switch.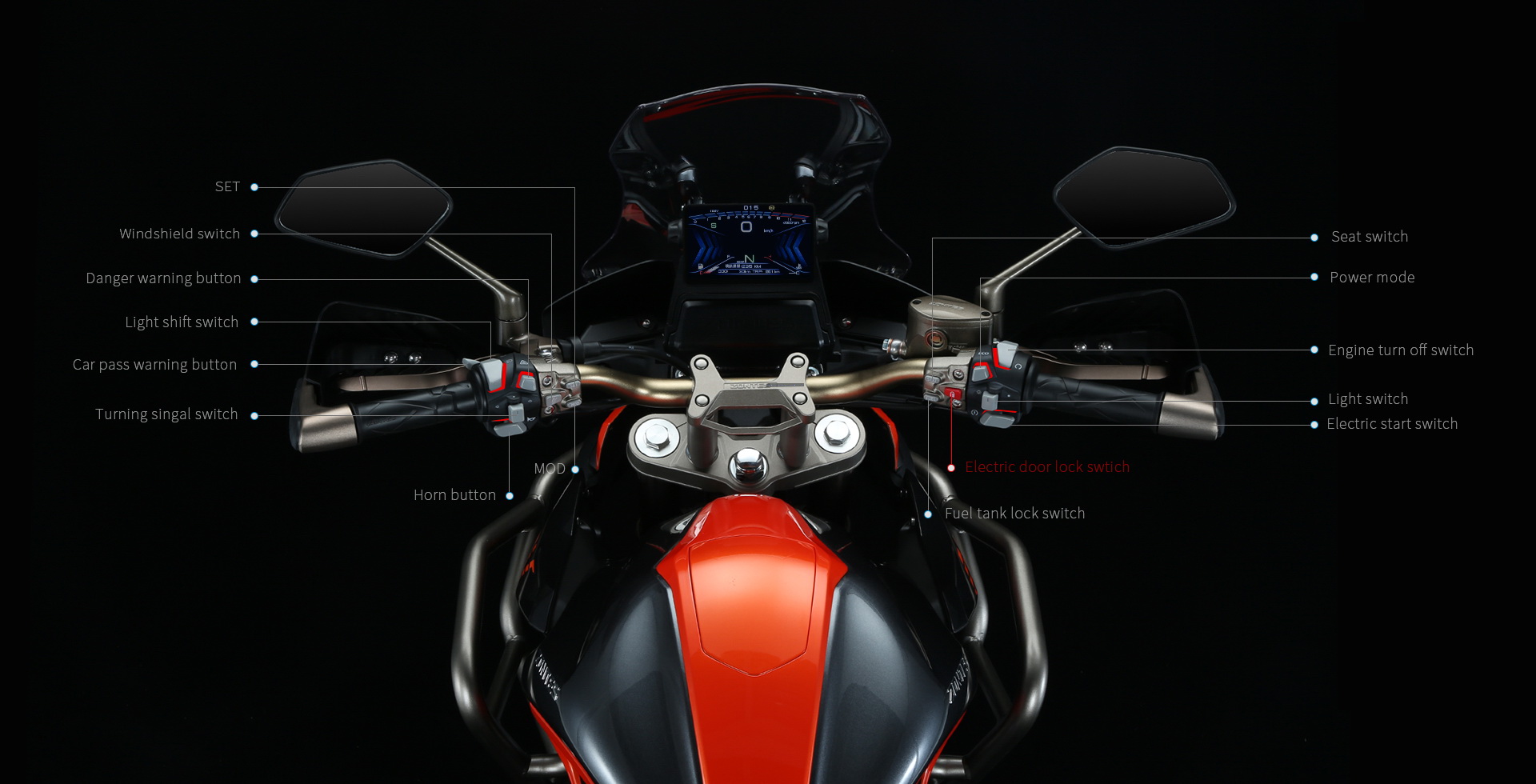 Performance
The Zontes 310T is a performance-oriented adventure touring motorcycle that is powered by a 312cc, single-cylinder, liquid-cooled engine with a dry sump lubrication system.
The dry sum lubrication technology is mostly used in big super bikes which is much better than the wet sum lubrication technology we see commonly in most of the bikes available in Nepal. It helps cool the engine and also improves the ride efficiency.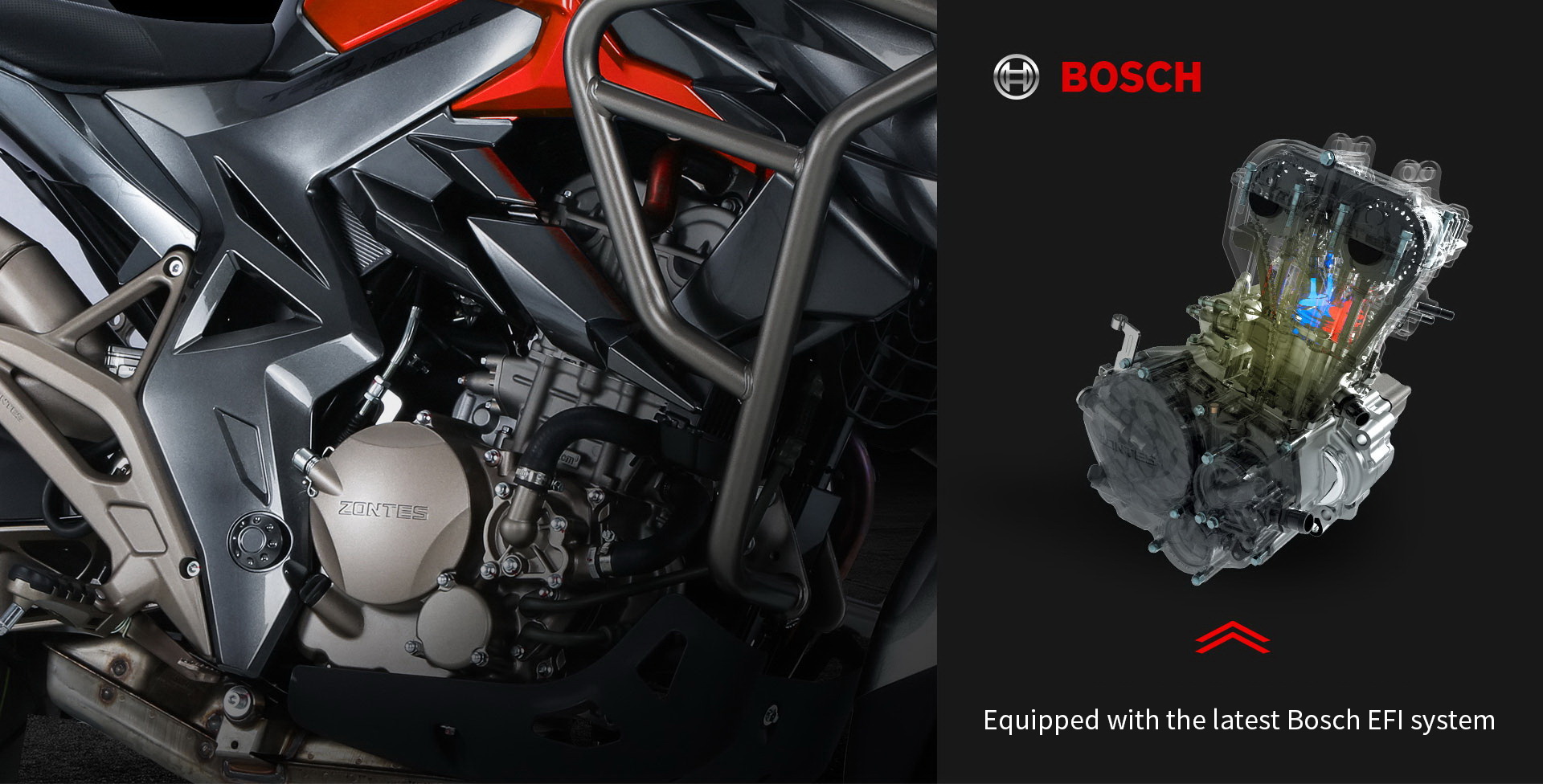 The engine produces a maximum power of 35.35 ps @ 9500 rpm and a maximum torque of 30 nm @ 7500 rpm. This gives the Zontes 310T a top speed of 150 km/hr.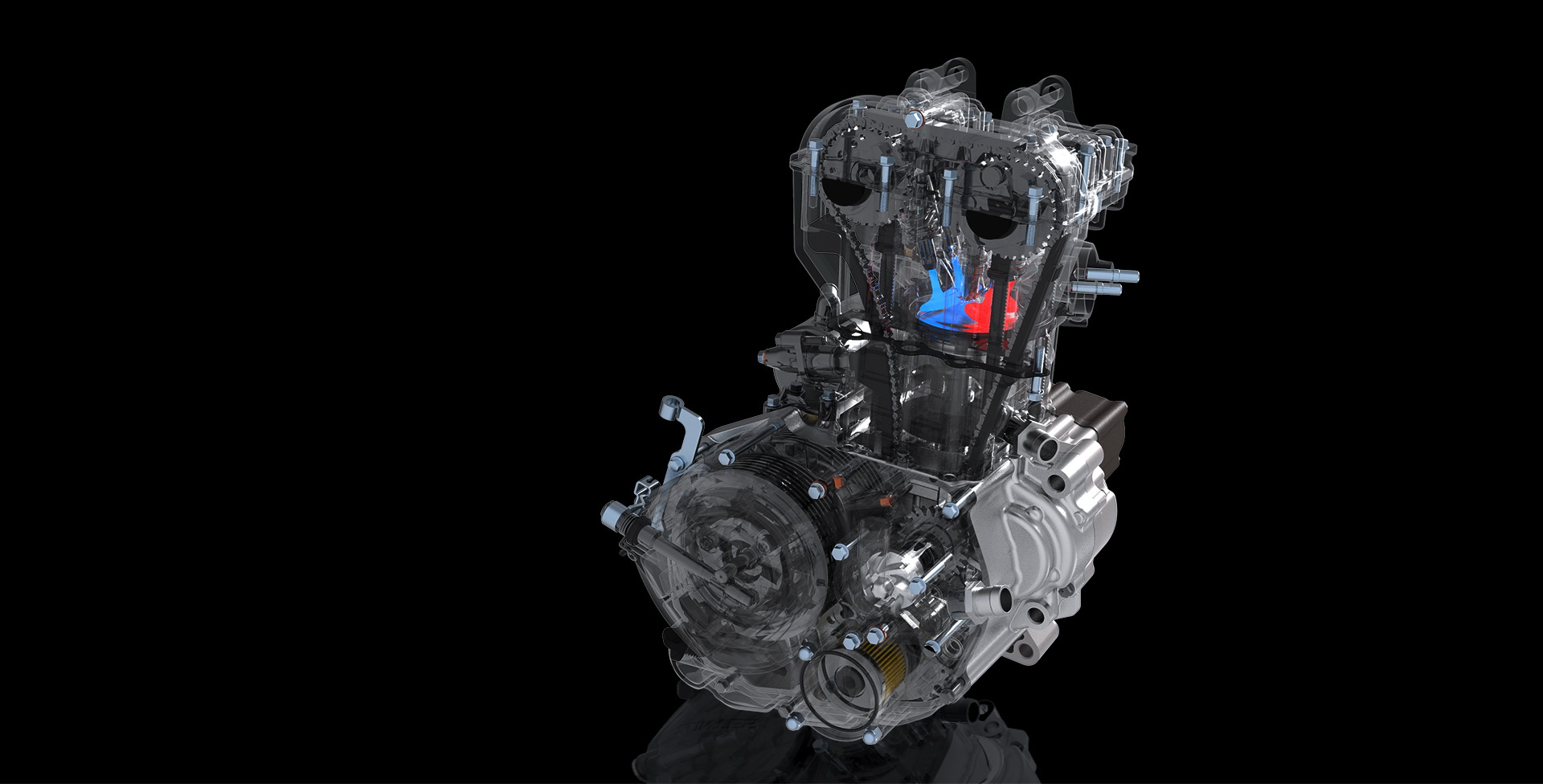 The Zontes 310T has a well-balanced suspension setup with inverted, coil spring forks at the front and a centre-position oscillating mono-shock shock absorber at the rear. This suspension setup provides a comfortable ride over rough terrain, while still providing good handling on the road.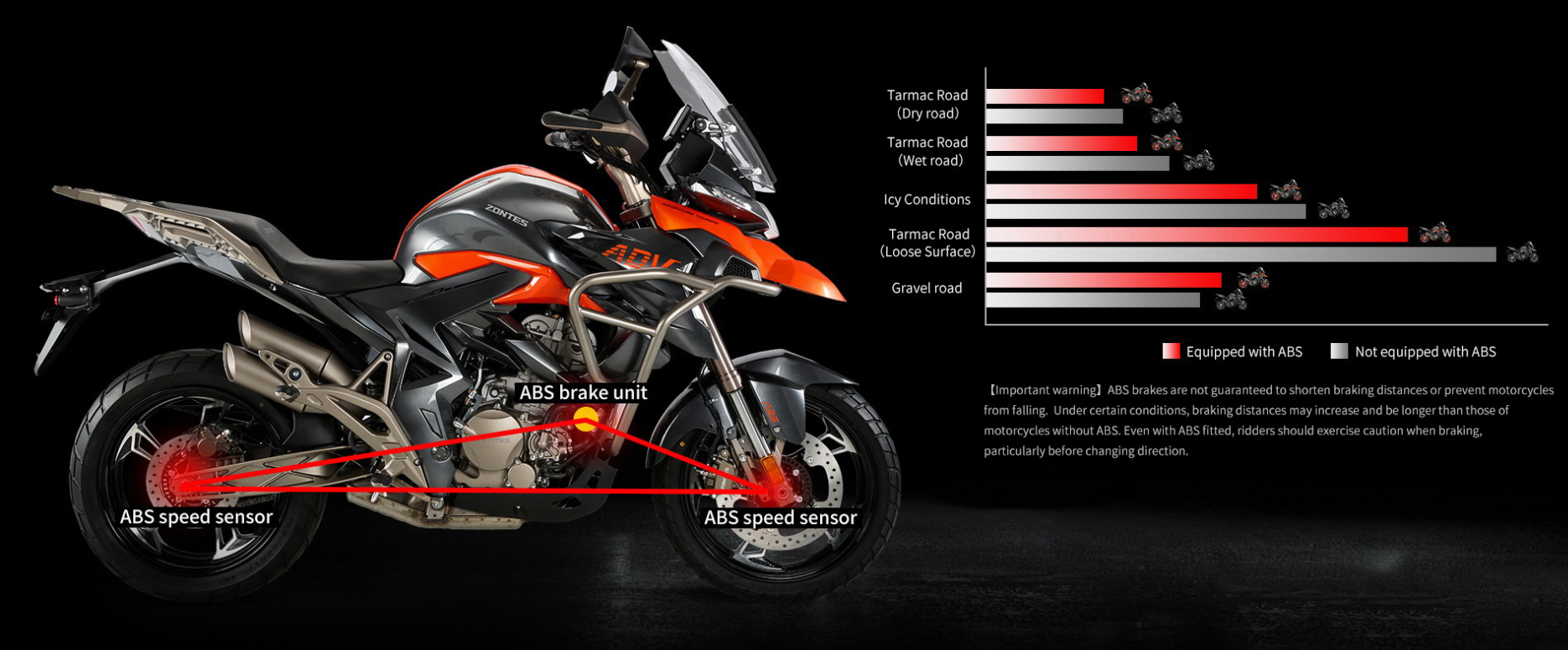 The Zontes 310T is also equipped with dual-channel ABS brakes. The front brake is a 300mm disc brake, while the rear brake is a 260mm disc brake.

Features
The Zontes 310T is loaded with features. In the given price range the bike has many cool features.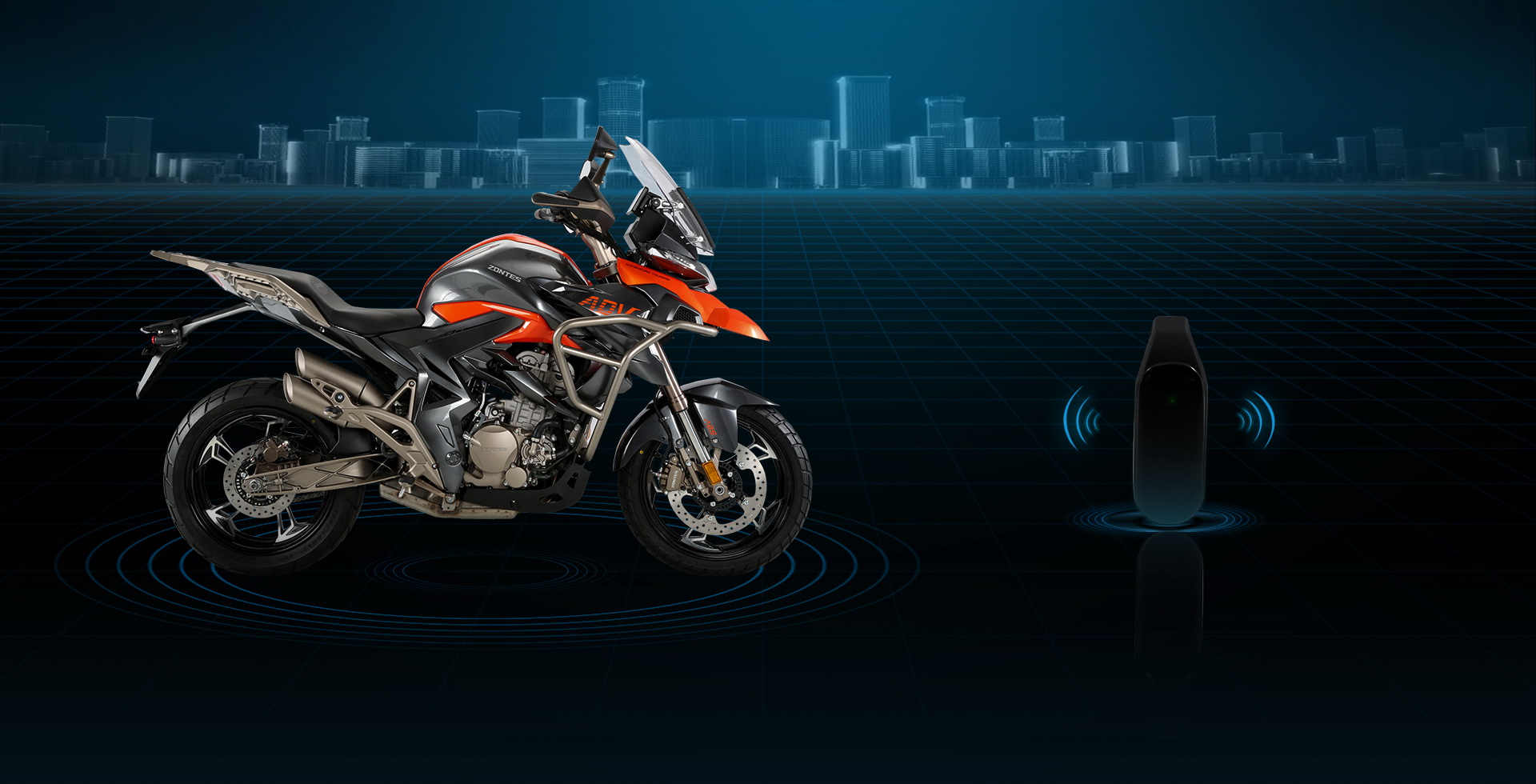 312cc, single-cylinder, liquid-cooled engine with dry sump lubrication system
Inverted, coil spring forks at the front and a centre position oscillating mono-shock shock absorber at the rear
Dual-channel ABS brakes
TFT full-colour digital display
Keyless start system
LED lighting
Tubeless alloy wheels and dual-purpose tyres
Crash guard
Luggage rack
Tyre pressure monitoring system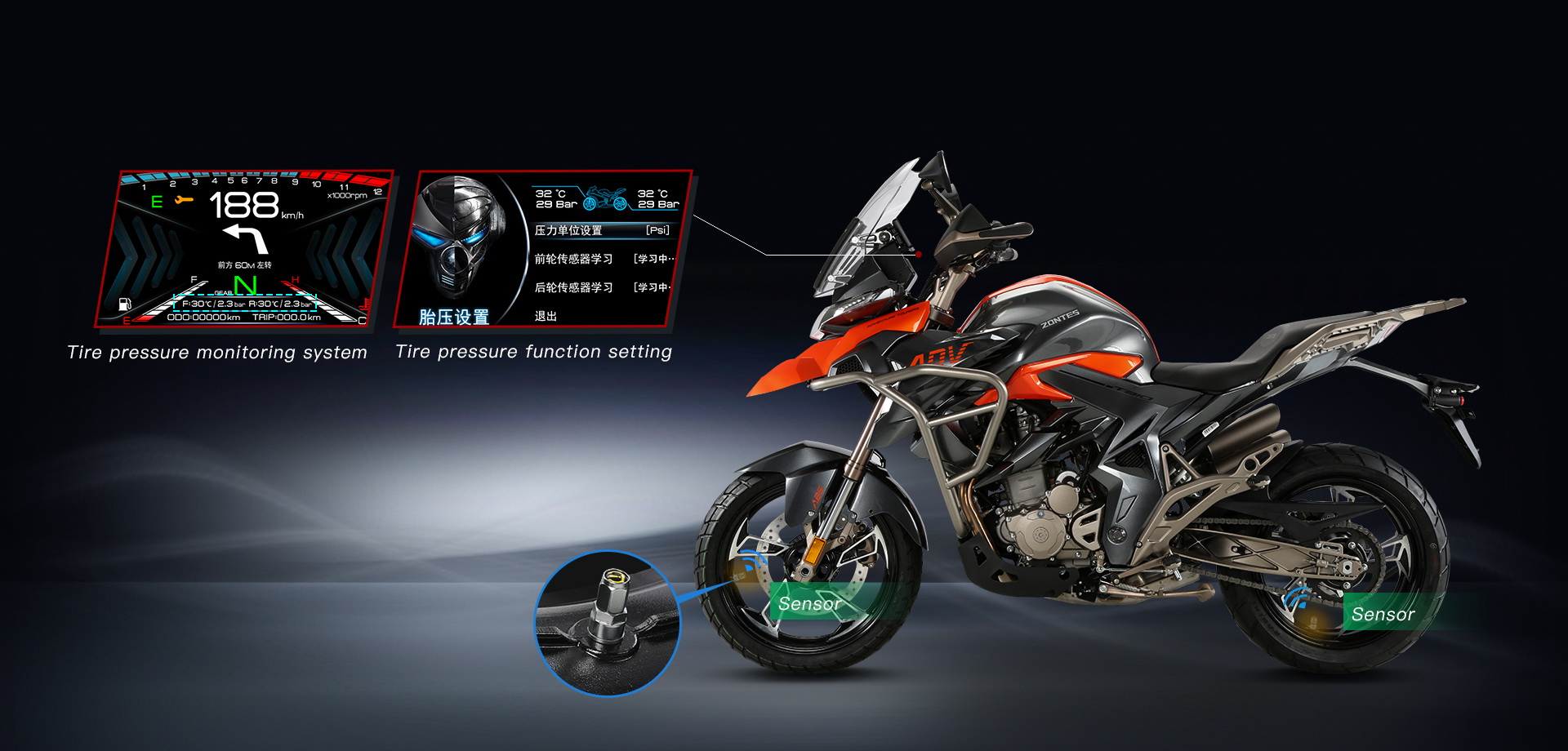 The Zontes 310T is available in three colour options Blue, Black and Orange.
The Zontes 310T is available in two options which include a Standard option which costs Rs 899,900 and a top-tier option of a Single-sided swing arm which costs Rs 999,900 in Nepal.