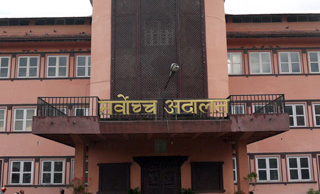 Kathmandu, August 15
Conflict victims have filed a writ petition at the Supreme Court against the decision to give away two lakh rupees each to disqualified Maoist combatants.
KP Oli government, Prachanda-led government's predecessor, had decided to dole out cash to the former fighters while presenting its budget for the fiscal 2073-74. The victims filed the writ days after CPN-Maoist Centre Chair Pushpa Kamal Dahal 'Prachanda' became Prime Minister.
The petitioners, including Suman Adhikari, have asked the court to issue an interim order to stop the government from doling out funds to the former fighters. The Office of the Prime Minister and the Council of Ministers, Parliament Secretariat, Ministry of Finance and the Ministry of Peace are the defendants in the case.