A citizenship certificate is the most important document for a person to possess. It proves that an individual is officially and legally recognised to be a part of the state and is subjected to the rights and duties as mentioned in the constitution and laws of the state including the right to vote.
Citizenship allows an individual to take part in the functioning of the state and gives access to many benefits the state provides you. In Nepal, issuance, rectification, termination, and regulations of Nepali citizenship are all guided by the Nepal Citizenship Act, 2006. The first citizenship act in Nepal was promulgated on February 28, 1964.
This current citizenship law has experienced its own share of controversies. Among the many controversies, a major one is about difficulties in getting citizenship under one's mother's name. Another controversy includes the alleged discrimination against the Madhesis in terms of their right to naturalised citizenship.
Amid all the controversies though, here we have for you information about three ways to get the Nepali citizenship currently:
1. Citizen by descent
The majority of the Nepali citizenship certificates issued to date are issued under this category. This means that any person born to a parent who has Nepali citizenship can apply for this type of citizenship if he/she wills. In the past, this type of citizenship could be obtained after proving that the applicant's father was a Nepali citizen. However, after the Nepal Citizenship Act, 2006 came into effect, one can now get citizenship with one's mother's name also.
To get citizenship of Nepal by descent, the conditions are as follows:-
Any person whose father or mother holds the citizenship of Nepal
Any person whose either father or mother was a citizen of Nepal at his or her birth and both father and mother are citizens of Nepal while claiming citizenship

2. Citizenship by birth*
You can acquire citizenship of Nepal by birth if you meet the following:
Any person whose father or mother holds the citizenship of Nepal.
Any person who is 16 years of age and is residing permanently within the territory of Nepal
Any minor found inside Nepal and whose paternal and maternal status is not known shall be considered a citizen of Nepal until and unless the paternal and maternal status is known.
*Note: The 2015 constitution of Nepal does not have a provision of citizenship by birth. However, the Citizenship Act, 2006, is yet to be amended accordingly. 
3. Naturalised citizenship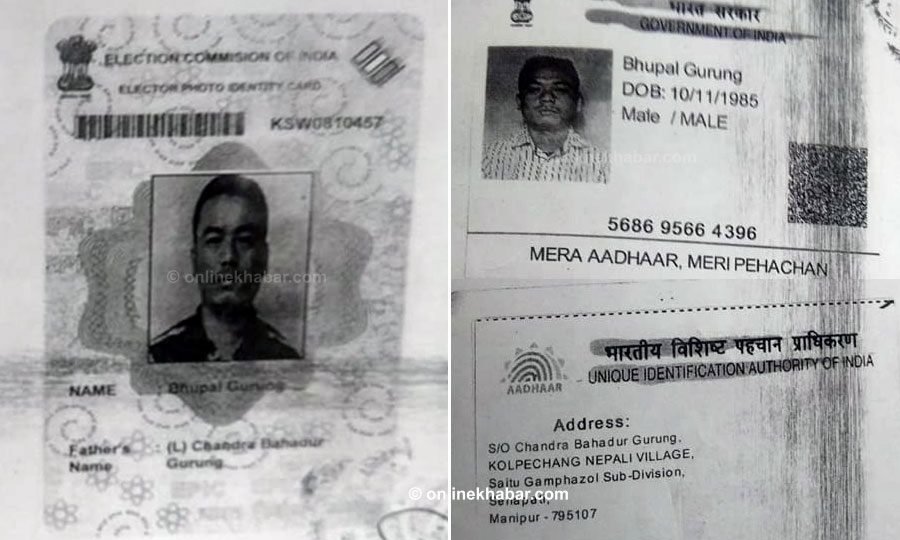 Naturalised citizenship means the citizenship given to those individuals, after legal procedures, who do not qualify to acquire citizenships by birth or by descent.
A woman of foreign nationality married to a citizen of Nepal can apply to acquire the naturalised citizenship of Nepal, provided she submits the marriage certificate and evidence of renouncing her foreign citizenship.
If you are a child born from a matrimonial relationship between a citizen of Nepal and a foreign citizen, and if you are a permanent resident of Nepal, provided you have not obtained the citizenship of any other country
Meanwhile, there is one sub-category of honorary citizenship within the category of naturalised citizenship. Any foreign national, of 16 years and above, may acquire such citizenship if they have made a special contribution to art, economy, literature, social development in Nepal, provided:
– He/she can speak and write in any of the languages practised in Nepal.
– He/she is engaged in any occupation in Nepal.
– He/she has renounced his/her foreign citizenship and is from a country that provides naturalised citizenship to Nepalis.
– He/she has resided in Nepal for at least 15 years.
– He/she is of good conduct, character, and mentally sound.
Anyone born to those who acquire naturalised citizenship may also apply for naturalised citizenship.
In special cases, there is still another way one can apply for Nepali citizenship if Nepal acquires some new land. After that, those residing in the territory shall be considered citizens of Nepal.