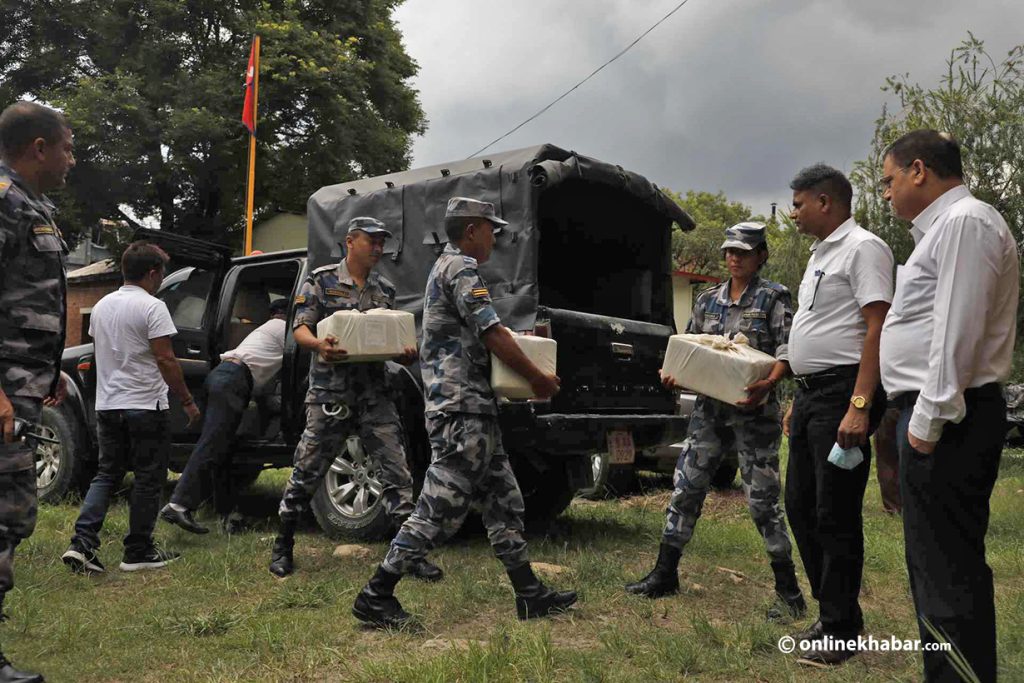 Kathmandu, August 20
Police say four out of the six foreign nationals they arrested in connection to the gold smuggling case had Nepali citizenship.
DIG Kuber Kadayat said three has a citizenship certificate obtained from Kavre, and one had obtained a citizenship certificate from Kathmandu.
The Department of Revenue Investigation, on July 19, confiscated around 155 kilograms of brake shoes with gold concealed in them.
So far 23 people have been arrested in connection with the case. They are being booked for smuggling gold and organised crime. Out of them, four Chinese nationals were found to have Nepali citizenship certificates. Two other Chinese nationals had Indian Adhaar cards.
After melting the gold at the Mint Division of Nepal Rastra Bank, the weight of the gold has been determined as 60.7 kilograms.