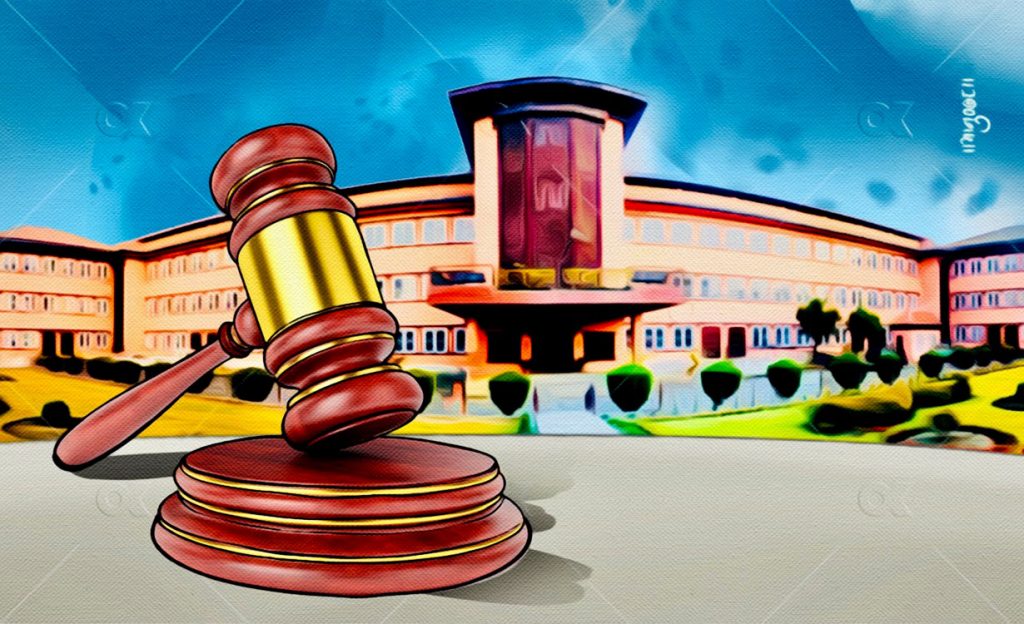 Kathmandu, September 25
The Supreme Court has issued a show-cause notice in the name of the President's Office, asking for reasons why President Bidya Devi Bhandari did not authenticate the controversial citizenship bill on time.
A single bench of Justice Hari Phuyal issued the order in response to five writ petitions against the president that argued her decision to not approve the bill was against the constitution.
Endorsing the bill to amend the Citizenship Act through both houses of the federal parliament, Speaker Agni Prasad Sapkota sent the bill to the head of the state seeking its final assent on September 5.
As per the constitution, the head of the state was required to approve the citizenship bill sent to her for the second time within 15 days of her office receiving it. However, she did not do so by September 20.
Article 113(4) of the constitution reads: "In case any bill is sent back along with a message by the president, and both houses reconsider and adopt the bill as it was or with amendments and present it again, the president shall authenticate that bill within fifteen days of such presentation."
—
The second amendment to the Citizenship Act was aimed at addressing concerns of the Madhesh-centric parties and the Non-resident Nepali Association. However, it was drawn into controversy citing the citizenship bill did not bar foreign women marrying Nepali men from getting citizenship easily.
Self-claimed nationalist activists have expressed concerns that loose citizenship provisions in Nepal could give the dominating India to gradually push its citizens to Nepal and perpetuate its control over the small county.
Consequently, President Bidya Devi Bhandari returned the citizenship bill to the parliament, suggesting a reconsideration, bringing herself into a conflict with the executive.
Both houses, however, approved the bill as it was and sent it to the president.