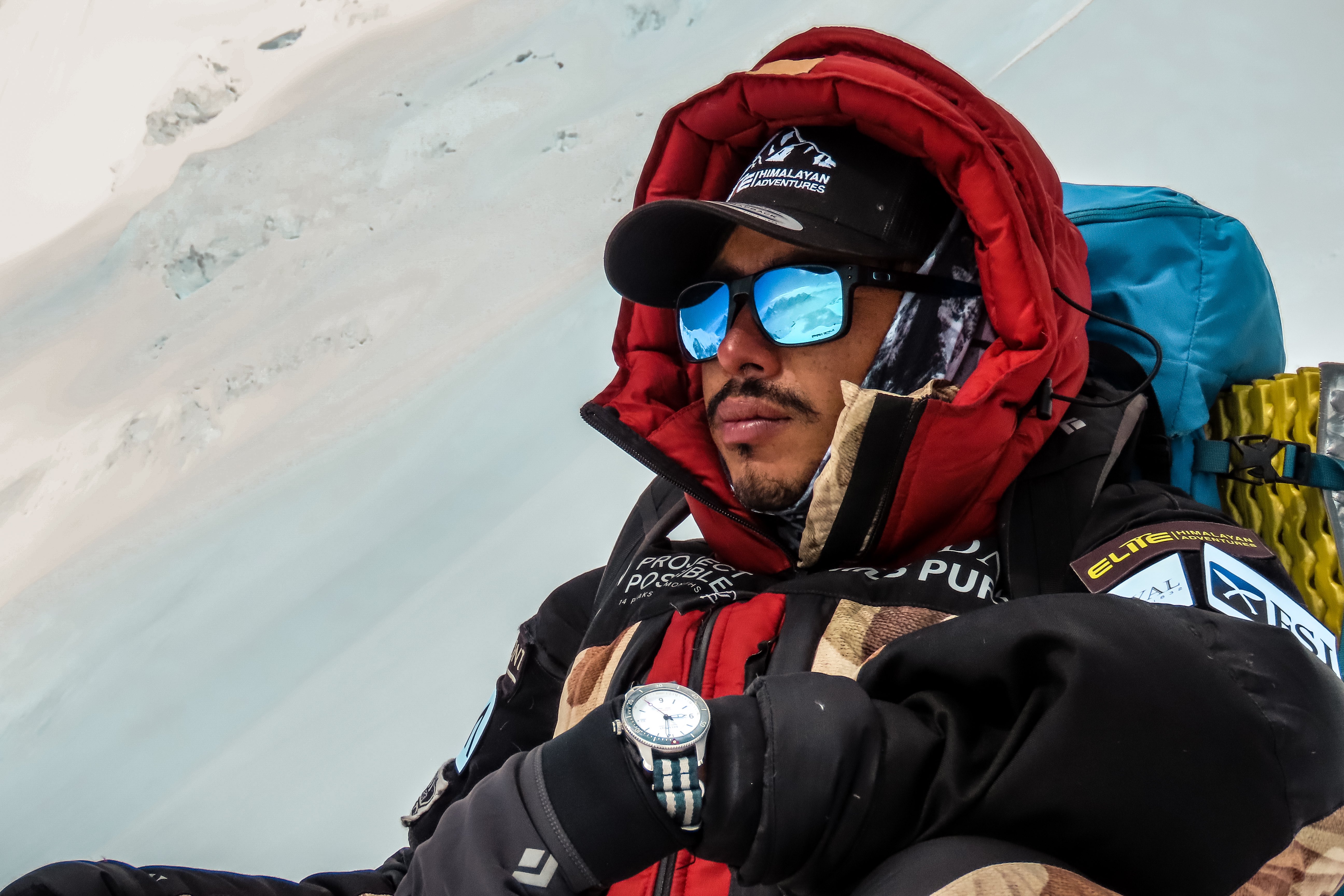 The first thing you notice about Nirmal Purja Magar (or 'Nims' ) is that he is incredibly confident. Why wouldn't he be? He's climbed Annapurna, Dhaulagiri, Kanchenjunga, Everest, Lhotse and Makalu in 31 days and particpated in two hi-altitude rescues. In addition to that, he's the climber who clicked the now viral 'Everest Traffic Jam' photo.
However, the future of Project Possible (the reason why he's climbed the six mountains) looks bleak. The former UK Special Boat Service officer, who aims to summit all fourteen 8,000m peaks in one season, doesn't have funds to complete the Phase 2 of his project under which he plans to climb five mountains in Pakistan and Phase 3 under which he plans to summit two more mountains in Nepal and one in China.
"I went through a lot to ensure that Phase 1 was successful. I had to re-mortgage my house, emptied my savings and found corporate sponsors. Through this I have shown people that I could do what many thought wasn't possible. However, if I want to complete Phase 2 and 3 I will need more help," he says speaking at a press conference in Kathmandu.
Magar says he decided to kick-start Project Possible in 2017 after summiting Everest, Lhotse and Makalu in five days. "I still had more in the tank. I knew I could do much more. But when I asked renowned mountaineers if they felt that my project would be possible, many laughed at me telling me I was crazy."
Through the project Magar wants to deliver a message of hope to the people of the world. "I want to show the world that dreams come true if you work hard enough for it. If you are focused, things will definitely come true," he adds.
He says he is also climbing to show people climate change is real. "When I climbed Ama Dabalam in 2014, there was so much snow on the mountain, but fast forward to 2018, we had to take gallons of water to cook as the mountain did not have enough snow."
Another reason he wants to do it is because he feels he's the only one who can do it.
"People might think that my ego is quite big. But if others could have done this they already would have. Six mountains in 31 days is no joke. I've proved my self and I believe that only I could have done it."
But this is not just about 'personal triumphs'. Magar is doing this challenge to begin a lifelong mission to support two charities close to his heart: The Special Boat Service Association and 'ChoraChori', a charity that rescues Nepali children from prison and slavery.
The fascination of climbing the 8000-ers started when Italian alpinist Reinhold Messner finished it in 1986 16-years after he took on the challenge. Messner and others after him believed that the method of climbing was more important than getting to the top. But Magar believes otherwise. For him, getting to the top is what matters.
Magar after posting about his project on social media received messages on social media challenging him to do it without bottled oxygen. "They really pissed me off. Which is why I wanted to do it without O2, but my climbing partner Mingma David Sherpa told me that if I wanted to lead an expedition I had to carry O2. Not for me but for others who might need it in the mountain."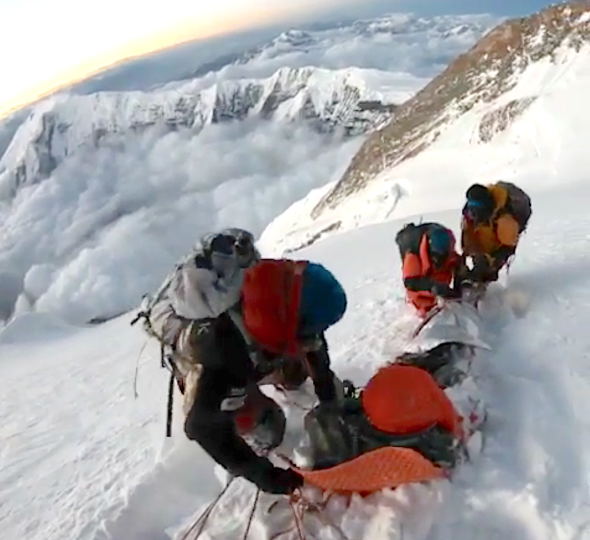 That is exactly what happened in Annapurna and Kanchenjunga.
After getting to the top of Annapurna and getting back to Camp 4, they found out that Singapore-based doctor Wui Kin Chin, who was attempting to climb the mountain with his team, went missing. But even without support from insurance agencies, Magar and his team, who hurried their way to Base Camp, flew back to Camp 3 to try to save Chin.
"On summit day it had taken us 18 hours to get to where Kin was, but when we came back, we did it in four hours. If he was alive, we had to do everything in our power to save him and we did bring him down successfully. But sadly he did not make it."
Magar and Sherpa were then involved in another rescue after summiting Kanchenjunga. While descending, they saw an Indian climber Biplav Baidya struggle along with his guide. Without thinking twice, Magar and Sherpa gave them their backup oxygen and helped bring them down to Camp 4.
On the way down they met another Indian climber who had collapsed. Kuntal Karar had also run out of oxygen and had been abandoned at 8,400m. Magar gave him his own oxygen and called for help. However, no one came. And both died a few 100 meters from Camp 4.
"If I didn't have oxygen I wouldn't have been able to help them. I carry it to use it in emergencies and to help people. While I was angry before, now I realise that there was no point trying to impress people. If carrying oxygen can save lives I will always carry one with me."
Having climbed three tricky mountains in three weeks, Magar then broke his own record by climbing Everest, Lhotse and Makalu in little over 48 hours.
"It would have been quicker if not for the traffic jam. I would have definitely broken my record of the Everest/Lhotse traverse."
But now he is worried. Worried that the next phase might not happen.
While many people get six-figure sums to climb one 8000m peak, Magar hasn't received the same support. That might be understandable because people often spend years of relationship building to get funding.
"I still need around $500,000 to complete project possible. And without people's support I cant do it," he says urging people to help hims through his go fund me page.
When asked if the governments of Nepal or the UK have acknowledged his feat, he says he hasn't heard anything from both parties. "It is like they don't care," he says.
Magar, as of now, has proved he can do this. But he says the future of the project depends on the funding and that he has no plans of extending the project.
"The project isn't going to be extended. You only go for one mission and that is my mission. I've been giving a 100 per cent and that is what matters. If I can't finish this project I won't be disappointed. I'll just put my focus on something else."