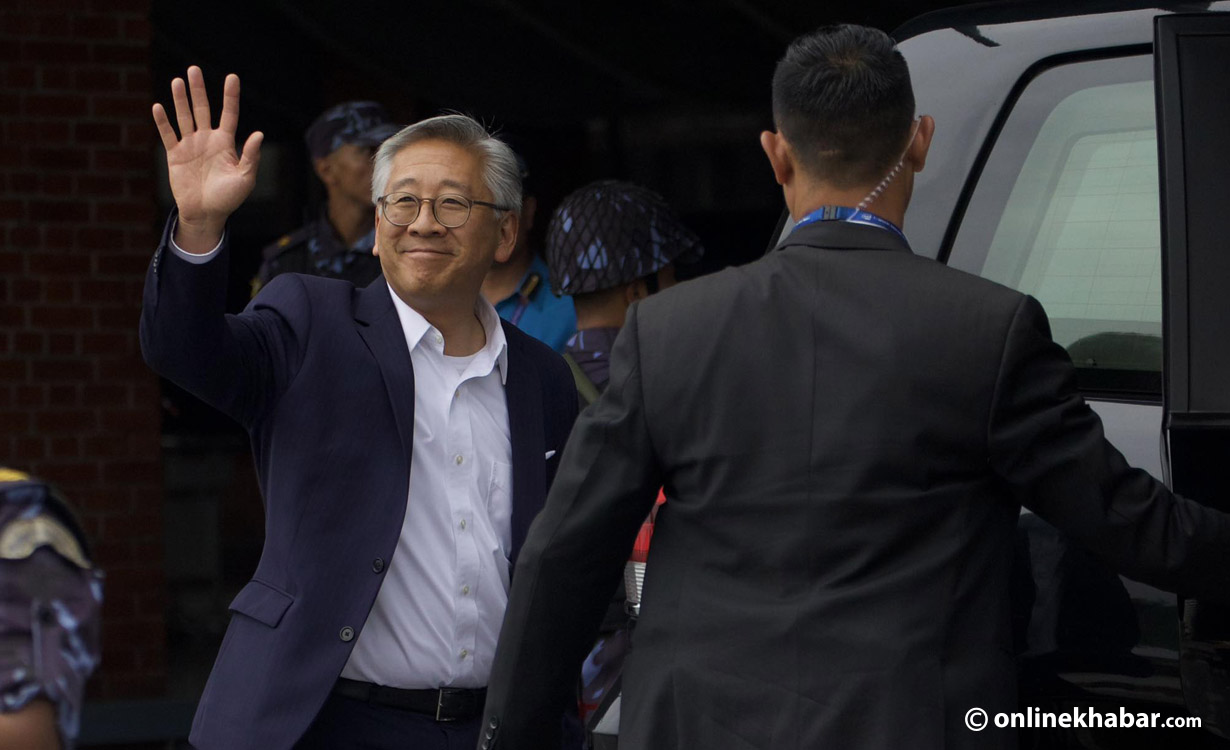 Kathmandu, July 14
Donald Lu, the United States assistant secretary of state for South and Central Asian affairs, has arrived for his one-day visit.
Lu is scheduled to meet Foreign Minister NP Saud after which he will meet Prime Minister Pushpa Kamal Dahal.
He is also holding a meeting with the US Embassy staff and a member organisation of the American Chamber of Commerce.
According to sources at the Ministry of Foreign Affairs, he is coming to Nepal to take stock of how the Millennium Challenge Corporation (MCC) was being implemented in Nepal.
This is Lu's third visit to Nepal. He first came to Nepal in 2021 when the Millennium Challenge Corporation (MCC), was in the process of being ratified by the House of Representatives.
His second visit came in 2022 at a time when the US was pushing Nepal to take part in the State Partnership Program. The government had decided to withdraw from the project after a draft of the agreement leaked by the media exposed the possibility of the US troops staying in Nepal for an indefinite period, inviting criticism from stakeholders.