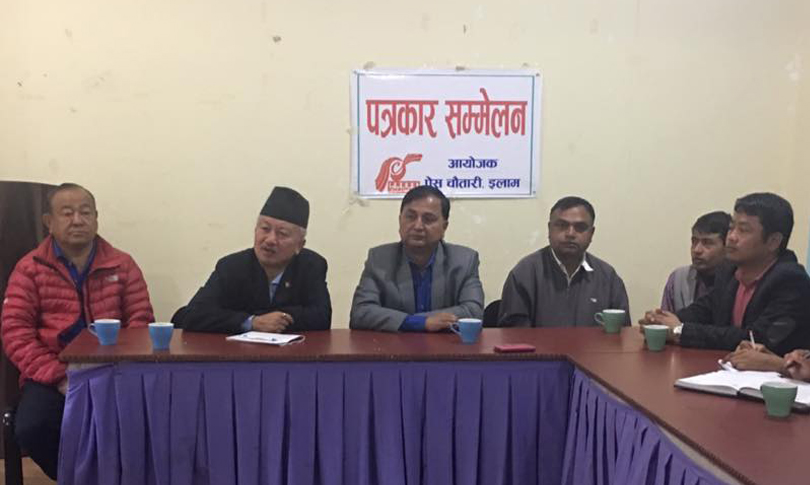 Kathmandu, April 23
The main opposition CPN-UML has warned of "scrapping" the agreement the ruling parties made with the agitating Madheshi Morcha to hold the local level elections in two phases.
UML General Secretary Ishwar Pokharel said holding the second phase polls after presenting the annual budget would violate the constitution, the election code of conduct and the tradition.
Commenting that the party had not yet been officially informed about the agreement, Pokharel questioned how the government could present the annual budget between two phases of the polls while the code of conduct would be in effect.
Likewise, former Speaker and UML leader Subas Chandra Nembang said holding the polls in June second week would be impossible unless the constitution was amended to remove the provision of announcing the budget on May 29.
"Everything is being planned so as to skip the local elections if possible or to postpone the polls if skipping would not be possible," Pokharel said, adding the reported agreement would push the nation towards uncertainty.
Meanwhile, the opposition leader said his party was not concerned about revisions to the constitution amendment bill.