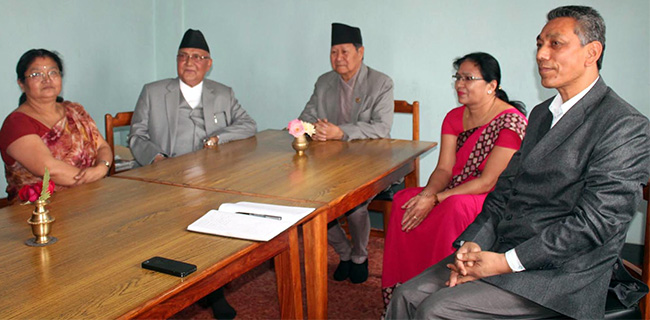 Bhaktapur, October 24
The CPN-UML has called the Nepal Workers and Peasants Party to join the leftist alliance formed to contest upcoming provincial and federal parliamentary elections.
The pparty has said the partnership can be formed just for Bhaktapur district only if the NWPP is not interested to expand the alliance.
The NWPP does not have any significance presence in the national politics, but it has been the biggest political force in Bhaktapur for last few decades.
Speaking at a press meeting in Bhaktapur today, UML Central Committee member Som Mishra, former minister Mahesh Basnet and UML District Chairman Rajendra Rajdhala called the NWPP to join the alliance comprising the UML and the CPN-Maoist Centre.
RSS