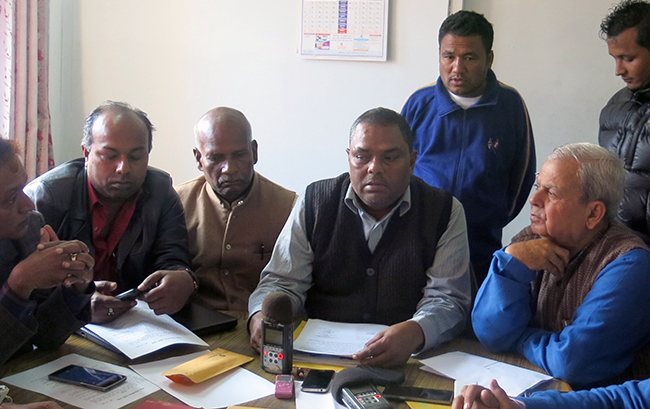 Kathmandu, March 24
United Democratic Madheshi Front leaders met Indian Ambassador Ranjit Rae at the Embassy of India in Lainchaur, Kathmandu, on Thursday.
Leaders have kept the topics of the talks a secret.  Tarai Madhesh Democratic Party President Mahant Thakur, Sadbhavana Party President Rajendra Mahato and Madheshi Janadhikar Forum (Republican) President Raj Kishore Yadav were among the leaders, who met Rae. A leader said the embassy had invited them to exchange Holi greetings.
Anil Jha, president of Nepal Sadbhavana Party, denied visiting the Indian embassy. "I did not go anywhere and I do not know anything about the invite (from the embassy," he told Onlinekhabar.