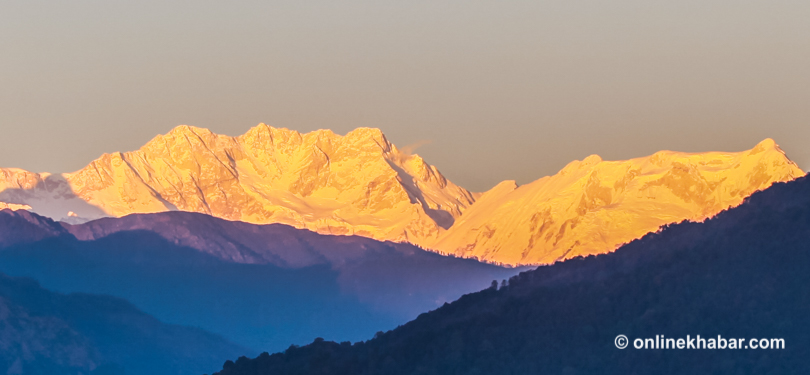 Kathmandu, May 16
Two climbers from West Bengal, India have died above Camp IV on Mount Kanchenjunga, the third highest peak of the world, in eastern Nepal, on Wednesday.
According to expedition organiser, Kolkatta residents Biplab Baidya and Kuntal Karar died at an altitude of around 8,000m on Wednesday evening.
Manager at Peak Promotion Pvt. Ltd Pasang Sherpa said that Baidya who had made it to the summit (8,586 metre) struggled to get down after suffering severe frostbite and snow blindness.
Karar, on the hand, did not make it to the summit and suffered from altitude sickness and hypothermia on the way up. They were the part of a five-member team of West Bengal climbers.
There were efforts to bring them down, but it wasn't possible due to harsh weather conditions. Their bodies are still around the 8000 m mark. Expedition organiser Peak Promotion Pvt. Ltd. has sent a team of Nepali high altitude climbers to recover the bodies of the deceased.
Meanwhile, Sherpa informed that a climber from Chile has also gone missing from above Camp IV of the same mountain.
Rodrigo Vivanco, after reaching the top of the mountain, has gone missing.
Sherpa said that a team had already left Camp IV  for the search operation.