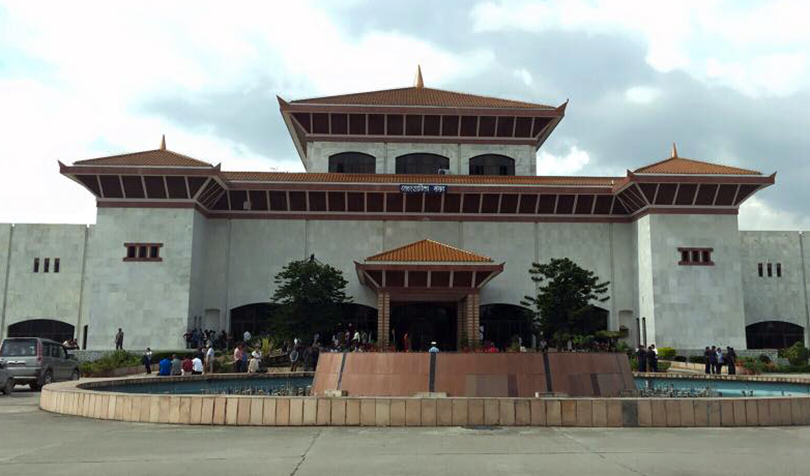 Kathmandu, January 3
The Federal Parliament Secretariat says it will differentiate two houses of bicameral Parliament with carpets and seats of different colours.
Carpets and seats in the House of Representatives will be sky blue whereas those in the National Assembly will be red.
The Secretariat's spokesperson Bharat Raj Gautam says the upper House will have red carpets and seats as per the international practice. "Internationally, the lower House has greet carpets and seats. But, we are using the sky blue here as it represents peace," he informs.
It has already been decided that halls for both the houses will be managed at the International Convention Centre in Naya Baneshwor. Whereas the hall used by previous Legislature-Parliament will be used for the House of Representatives, the Nuptse Hall will be used for the National Assembly.
Meanwhile, the Secretariat says some of its high staff have recently made an observation visit about parliamentary practices in different countries and their learning is being implemented now.