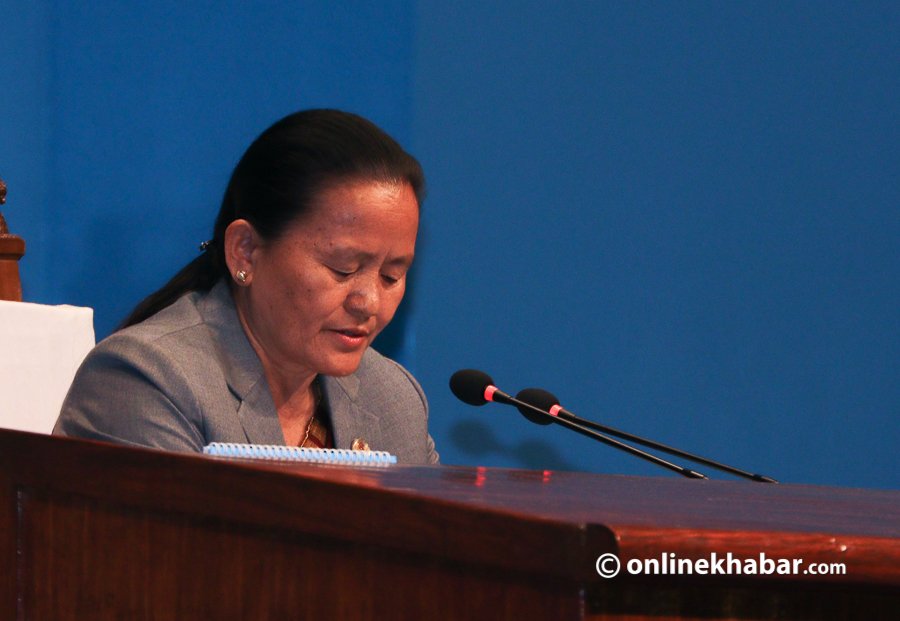 Kathmandu, January 20
Deputy Speaker Shiva Maya Tumbahamphe says she resigned from the position so as to let the ruling Nepal Communist Party field its candidate for the speaker's election that the House of Representatives will plan today.
Tumbahamphe's resignation comes one day after two chairpersons of the party decided to field Agni Prasad Sapkota for the top parliamentary position. Before that, she was resisting the party's directive for resignation, staking her claim in the position.
Since the constitution requires the speaker and the deputy speaker to represent different parties, Tumbahamphe's resignation was a must for the NCP to contest the speaker's election.
Hence, Tumbahamphe, while chairing the House of Representatives meeting today, announced, "I would like to inform the respected House that I decided to clear the roads."
Meanwhile, the next meeting of the House has been scheduled for 4 pm today, during which the senior-most member will announce the schedule for the speaker's election.