After the festival that brought home tikas and jamaras, it is time for lights, colours and flowers. Tihar, one of the greatest festivals of Nepal, is a synonym for 'lights'. It is of great importance in the Nepali culture as it shows reverence not just to humans and deities, but also to animals like crows, dogs and cows who, directly or indirectly, share an intimate relationship with human beings.
For this five-day festival, most residential houses, business complexes and smaller shops in Kathmandu have been illuminated with colourful lights and rangolis, spreading fragrance of Sayapatri and the purplish glow of Makhamali.
Many people take this festival as an opportunity to design and decorate their houses with a wish that may Goddess Mahalaxmi bring wealth and prosperity to the family. Unlike in olden days, when the thatched huts were smeared with red mud, modern time calls for an abstract furnishing and aesthetic ornaments to redesign homes.
Take a cue from a handmade good shop, Dhukuti, located at Kupondole and discover natural handmade articles to adorn your house this Tihar.
1.
Copper Lotus Design Bowls
Since Dhukuti is mostly known for its variety of copper vessels, they boast one of the most beautiful bowls in the shape of a lotus. It looks antique and even more royal when sprinkled with bright flower petals and floating candles. The vessel can be placed anywhere on the patio, at the entrance door or in the living room itself and it naturally exudes authentic Tihar vibes into your home.
2.
Diyos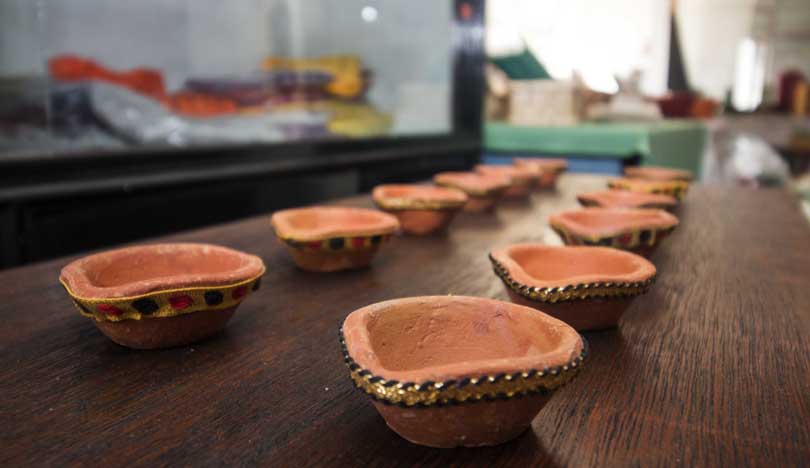 Another quintessential Tihar article is a diyo. They are small earthen lamp pots, with a round shape and a hollow in the middle so as to place battis. On the earthen diyos at Dhukuti, a narrow golden fabric has been cleverly put near the opening to give it a stylish look. You can also customise them by hand-painting on them or adding some glitters to make them more shimmering.
3.
Candles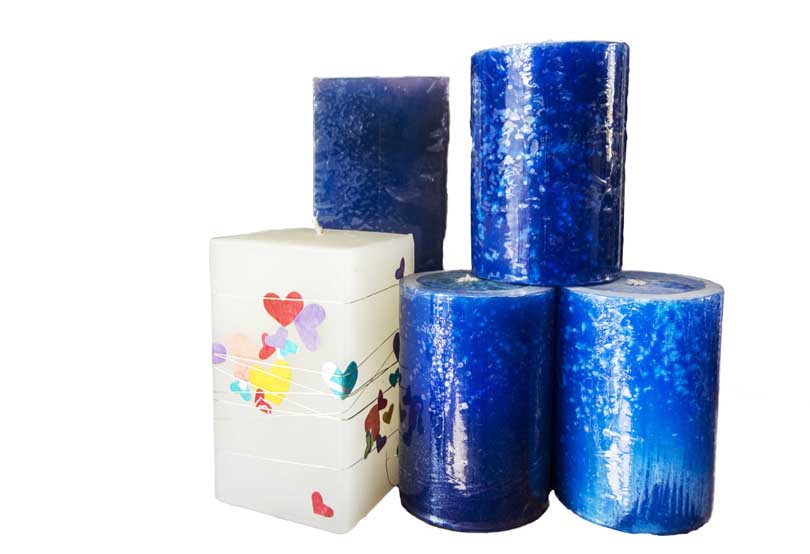 Dhukuti offers wax candles in different shapes, sizes and colours. You can coordinate them and put on a spectacular display, especially at nights. The powdered colours are infused in the wax during the time of its manufacturing, resulting their stout physique and bright colours.
4.
Rangolis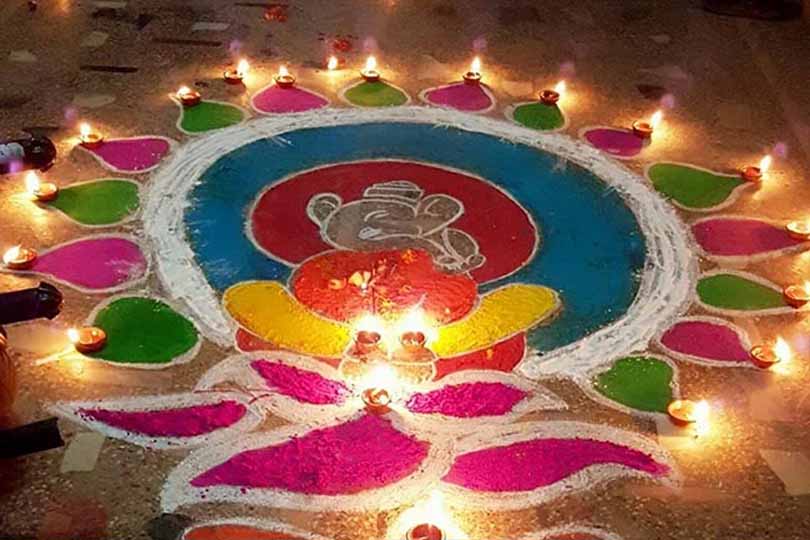 It is Tihar, which eventually leads us to Rangoli after the earthen lamps. Decorating our homes with a Rangoli using different colours, designs and patterns, flowers and some earthen lamps gives one a feeling of traditional values. What we can do differently is combine several diyos to make a big one in the shape of flowers or others to decorate the artwork. The colours for Rangoli are found in the streets around Ason.
5.
Decorative Owl Statues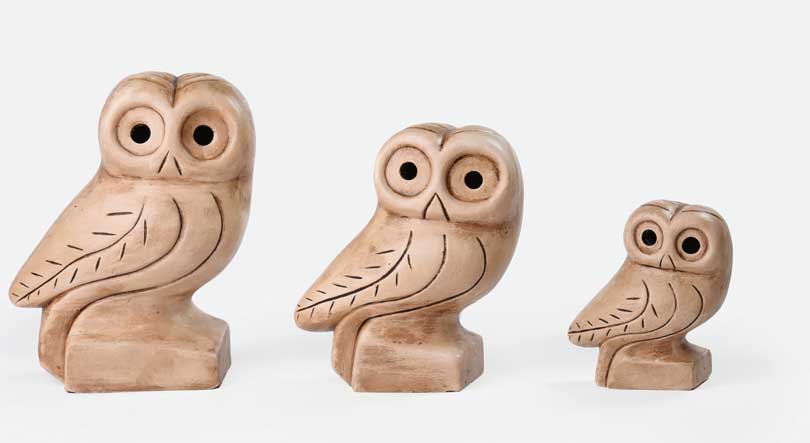 Some say, Goddess Laxmi, who is associated with wealth, power, and royal splendour, rides the owl; others believe the owl simply accompanies her. Either way, these sets of owl statues can be shelved at homes for a sophisticated yet ethnic purpose. Grab them from Dhukuti because they are being sold like hot cakes.=
Pro tip: Keep it clean
Over-decorating can make even large spaces look cramped and messy. So keep the house fresh and clean by choosing what you want to do and just sticking to a few ideas. It is tempting to try many things but doing so will only negate all the effort you put in.