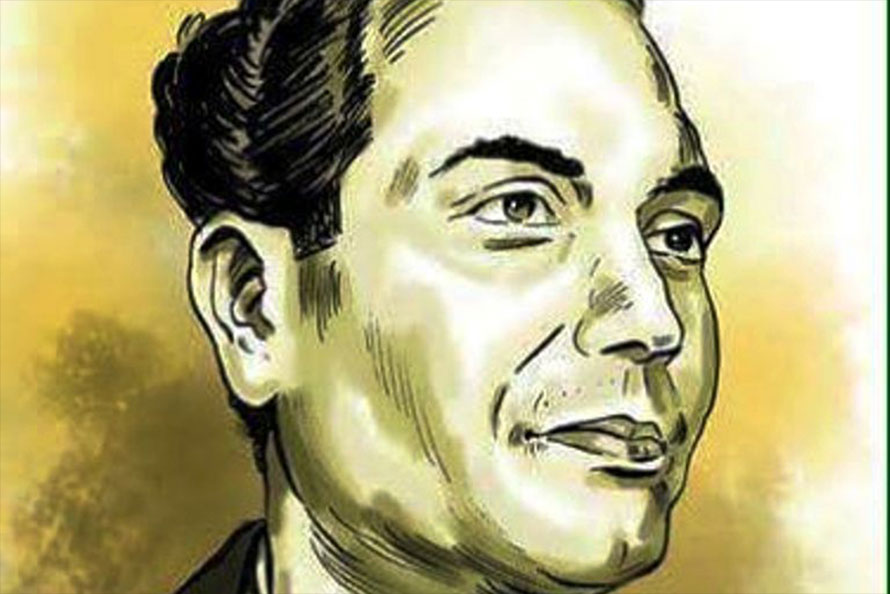 In the history of Nepali literature, there is no one who compares with Laxmi Prasad Devkota. Known as Mahakavi (the great poet), Devkota during this life not only wrote poems but also authored books in several genres and was involved in various other activities too.
Born on the auspicious day of Laxmi Puja resulting in the name Laxmi Prasad Devkota, this man has an air of mystery about him. But, on his birthday, let's look at some interesting facts about him.
1. Was a proficient English writer
Many think Laxmi Prasad Devkota only wrote poems in Nepali but he was an avid reader of western literature and was influenced by poets like William Wordsworth and Samuel Taylor Coleridge. He translated his own epic, Shakuntala, into English and wrote many poems, essays, plays and epics in English. One of his most famous English poems is The Lunatic, the authorial translation of his Nepali poem Pagal, which was featured in Tribhuvan University's several English courses for years.
He also translated William Shakespeare's Hamlet from English to Nepali.
2. Was a minister too
Due to his work in literature and education, Laxmi Prasad Devkota was even made the country's minister for education and autonomous governance by King Tribhuvan when Kunwar Inderjit (KI) Singh was the country's prime minister. He was not as active in mainstream politics prior to that but was believed to have been close to the Nepali Congress as he was the editor of their newspaper Yugvani. He served for only 10 months.
3. Was a chain smoker
Laxmi Prasad Devkota loved smoking cigarettes. Him writing poems on his cigarettes is well-known. But, there are also people who say he could not live without cigarettes and could not even write without smoking one. But, his same habit turned out to be his downfall as he was diagnosed with lung cancer and succumbed to it in 1959, aged 49.
4. Survived on tutoring
Coming from a middle-class family with not many job opportunities around, he became a tutor and taught a lot of students over the years. This helped him sustain himself and study in India and look after his family.
5. His misunderstandings with his wife were notorious
Laxmi Prasad Devkota's relationship with his wife is believed to have been quite poor. There is not enough proof around, but there are audio recordings in which he has scolded his wife for not understanding him or his love for art.
He is once reported to have said to his wife, "Tonight let's abandon the children to the care of society and youth and renounce this world at bedtime and take potassium cyanide or morphine or something like that."
6. Sent to a mental asylum
When he was in his late 20s, Laxmi Prasad Devkota, who suffered from nervous breakdowns, was sent to a mental asylum in Ranchi where he spent half a year. Many then thought Devkota had gone mad, but Dr Own Berkeley-Hill is believed to have said how Devkota was perfectly fine and it was a sin for him, such a literary talent, to have been born in Nepal and that he was perfectly fine.
7. One of the best-selling Nepali writers of all time
He is almost untouchable when it comes to best-selling writers in the country. There is not a person in Nepal who does not know about this short epic poem, Muna Madan.
8. Denied Madan Puraskar
For someone who was so revered, Laxmi Prasad Devkota never won the Madan Puraskar, Nepal's most prestigious literary prize, as many of his peers and those within the palace felt that if he won, Rani Jagadamba, the founder of Madan Puraskar, would learn about his work and be very generous and give him more than just the prize. There are people who say various plots were waved to keep him and his work out of her knowledge.