Climbing trekking peaks in Nepal is getting popular every year. While Nepal will definitely get people for the 8,000-ers, a large group of people come to climb the smaller peaks, popularly known as trekking peaks, in the country. Some climb these peaks for practice for larger mountains while some do it for the fun of it.
There are roughly 30 trekking peaks in Nepal with more being open every year. But, which one can a beginner do? Today, we bring you a list of seven trekking peaks ideal for beginners who have little to no mountaineering training.
Warning: Even to climb these trekking peaks, make sure that you choose a good guide and have ample training of climbing on some fixed ropes before you venture out into the mountains. Stay safe.
1. Mera Peak (6,476m)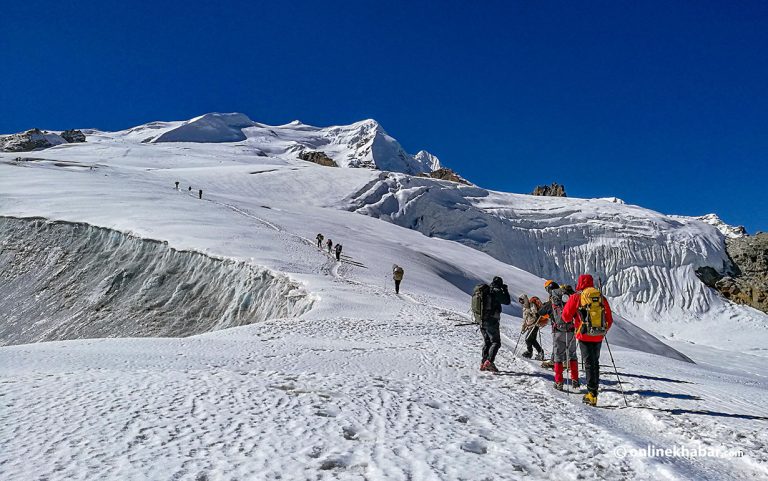 Despite being the highest trekking peak, Mera Peak is probably the easiest one out of all; it has no technical climbs. Yes, the altitude will be an issue, but the guides will give you basic training on how to use an ice axe and crampons so that you will be good to go. That said, the last part of the climb is quite steep so make sure you are fit enough because the view from the top is magical. Mountains like Cho Oyu, Everest, Lhotse and Makalu are so close that you want to get back to training and climb them one day.
Best time: Autumn but can be done in spring too
Duration: 15-20 days
2. Island Peak/ Imja Tse (6,173m)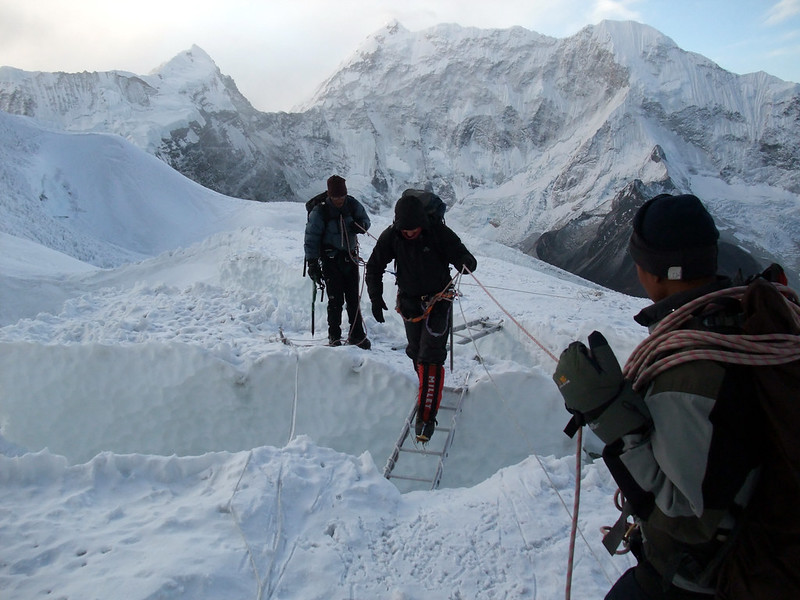 Like Mera, Island Peak/Imja Tse is also quite popular among first-time mountaineers. But, this mountain is quite tough to climb as many have tried and failed to summit. Surrounded by mountains and glaciers, climbing this peak makes you worth your while. Back in the day, many climbed Island Peak before they ventured out towards Everest. Most parts of the climb are quite straight forward but there are parts that are quite technical so make sure you go climb it with a good guide.
Best time: Autumn
Duration: 21 days
3. Lobuche (6,119m)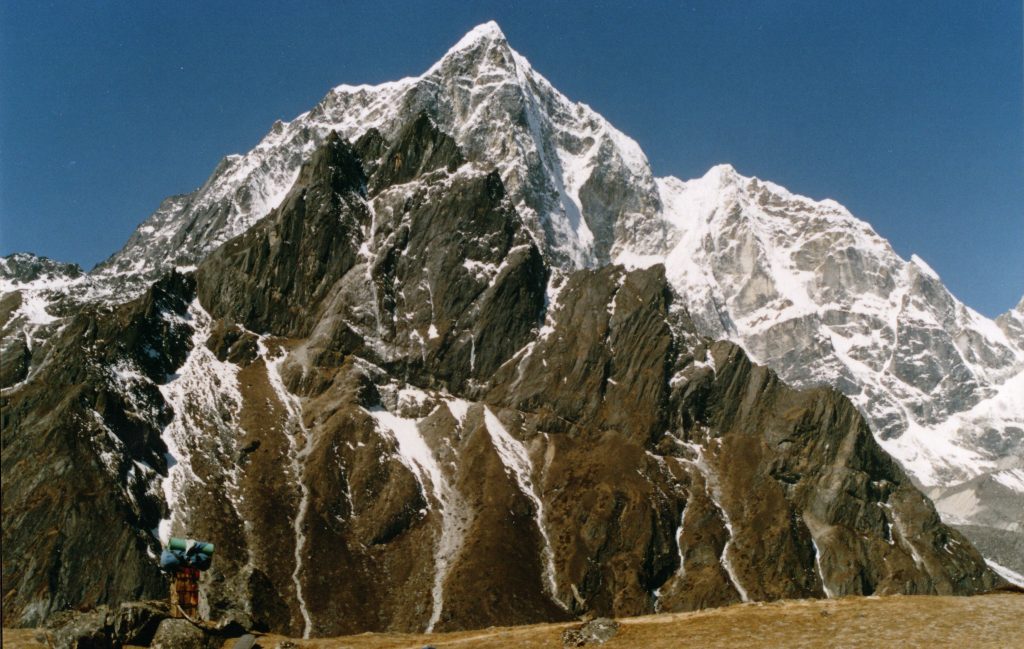 A bit harder than Island and Mera, Lobuche in the Everest region is another gem. It is a bit more technical, which is ideal if you are getting into mountaineering. The steep climbs prepare you for almost all commercial mountains in Nepal. A lot of groups that come to climb Everest climb this for acclimatisation. Due to some steep technical sections, it is important you make sure your upper body strength is good. The view of the high snow peaks will be a treat to your eyes.
Best time: Autumn (lesser crowds) and spring (very crowded)
Duration: 14 days (can be more if weather is poor)
4. Pisang Peak (6,091m)
Pisang Peak is not really for amateurs, but with an experienced guide, the peak is quite doable. Located at a few days' distance from the village of Pisang in the Manang district, you get quite an experience if you do manage to reach the summit from where you will get to see mountains like Annapurna Massif, Manaslu, Damodar, Tilicho Peak, and others. Make sure you choose a good guide and take some abseiling and belaying training as there are some rocky sections you need to tackle.
Best time: Autumn
Duration: 12-14 days
5. Kwangde Ri (6,187m)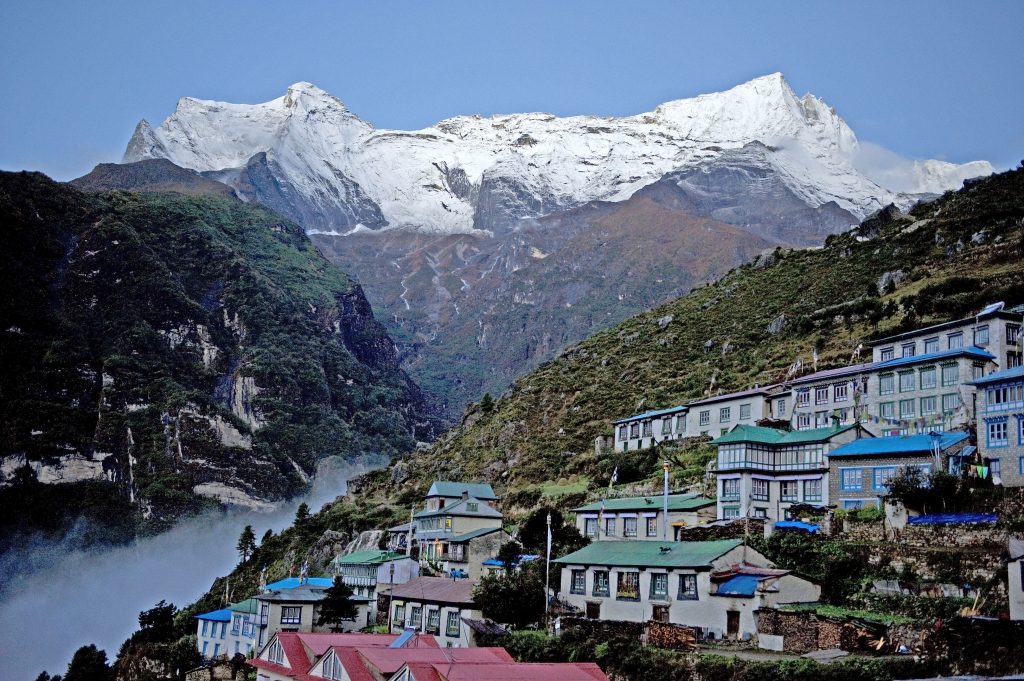 Kwangde is an impressive mountain. Southwest of Namche Bazar, the mountain stands out. Kwangde Ri is the collective name for the line of peaks running west to east that includes Nup, Kwangde Shar, Kwangde Lho and Nupla. All of them have their own difficulty level. The Kwangde Lho is probably the easiest out of all, but make sure you take the southern side. The view from the top is just magical.
Best time: Spring
Duration: 14 days (more if you want to climb more than one)
6. Chulu West (6,418m)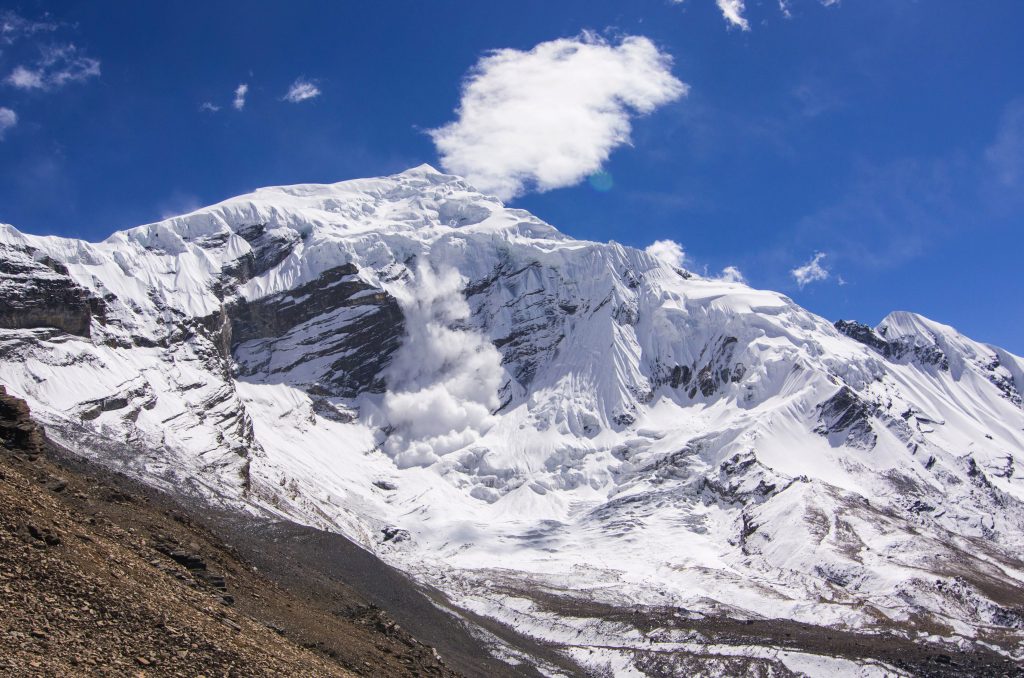 Chulu West is a part of the four Chulu peaks that overlook the Manang valley. This is one of the easier peaks as it is not technical but due to the risk of avalanches, it is tricky. According to mountain guides, the climb takes around three days, and the summit provides an outstanding view of the entire Annapurna range and Gangapurna.
Best time: Autumn
Duration: 21 days (Included the Thorong La)
7. Yala Peak (5,700m)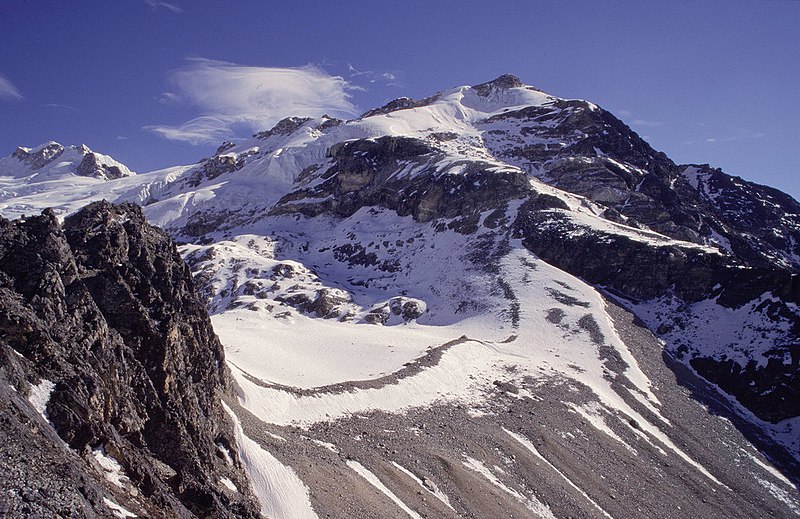 It is another peak that is quite popular among novices. As its altitude is not that high, it has ideal for first-time mountaineers. As it is a non-technical peak, one does not require previous mountaineering experience but people who are not fit will not be able to climb this small Himalayan peak. The views you get from the top of the peak is just magical and make you come back to Nepal for more.
Best time: Spring
Duration: 10 days