Onlinekhabar
Kathmandu, January 8
Nepal's Ambassador to India, Dip Kumar Upadhyay, has said Prime Minister KP Sharma Oli will visit India in about a month — in the second week of February.  Upadhyay said they are making preparations towards that end.
Upadhyay said this at a face-to-face organised at the Reporters' Club on Friday.
He said Nepal-India relations are on the mend. "Previously, Nepal and India were in opposite direction. These days, India's mindset is also changing. These days, they (the Indian side) are stressing the need to remove irritants in Nepal-India relations."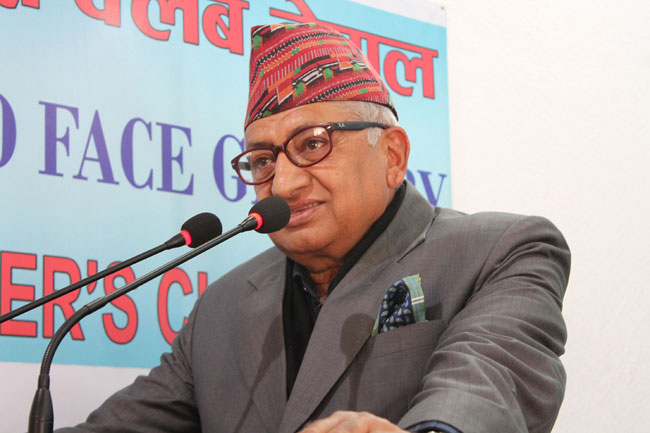 At the programme, Upadhyay did not utter the word 'Indian blockade', calling it the political aftershock instead. He suggested remembering the series of unfortunate events in bilateral ties merely as bad days.
During my meetings with different figures in Nepal and India, I have stressed the need to reach a compromise solution, he said, adding: The constitution amendment proposal currently in the Parliament and other amendment proposals are a win-win for both the parties — the United Democratic Madheshi Front and the three major parties."
He called for early resolution of the crises.