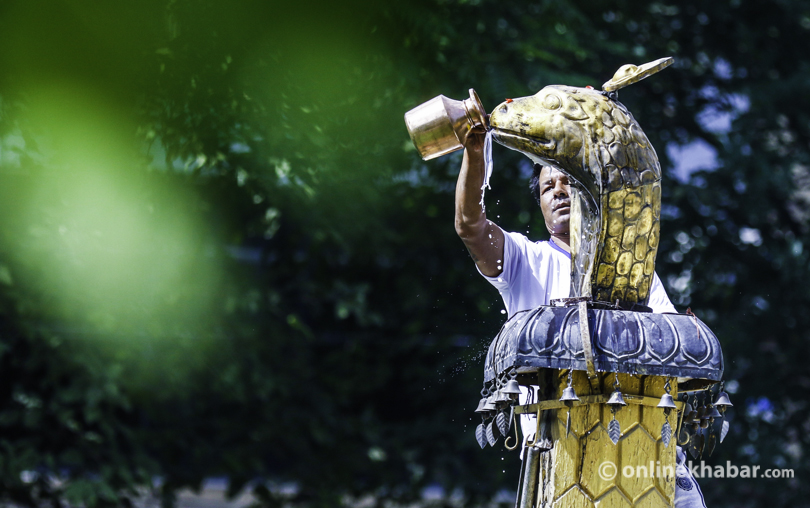 Kathmandu, July 28
Hindus of Nepal are celebrating two major festivals of their annual calendar on Friday.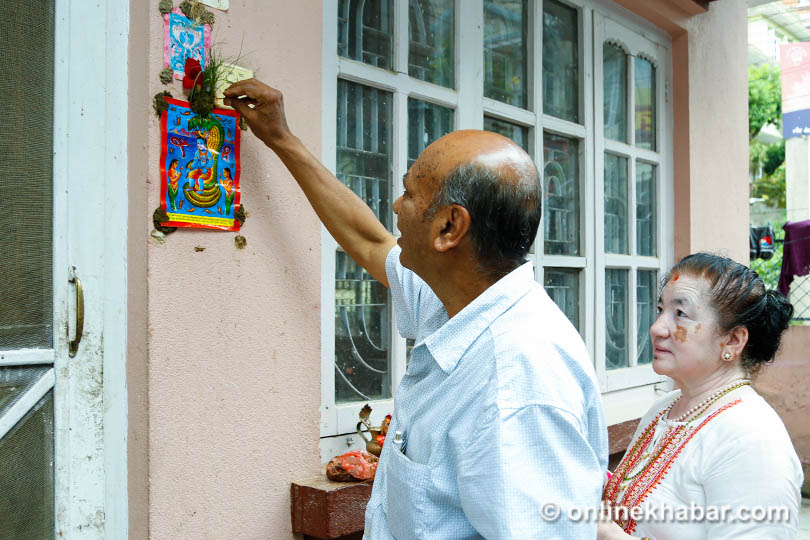 According to the lunar calendar, the Naagpanchami, a festival dedicated to snake gods, is marked today, on the fifth day of waning moon in the month of Shrawan (Shrawan Shukla Panchami). Devotees mount pictures of snake gods above their doors and worship them.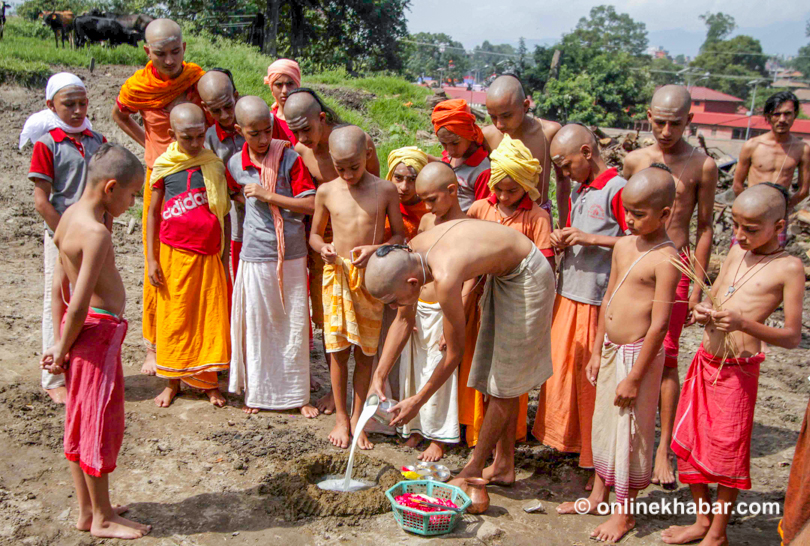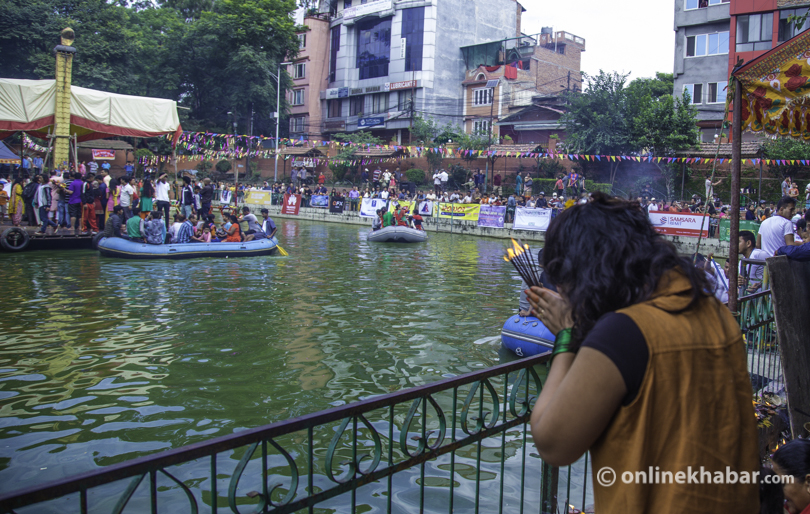 Hundreds of devotees gather at Naagpokhari in Naxal among other places to show their respect to the snake gods.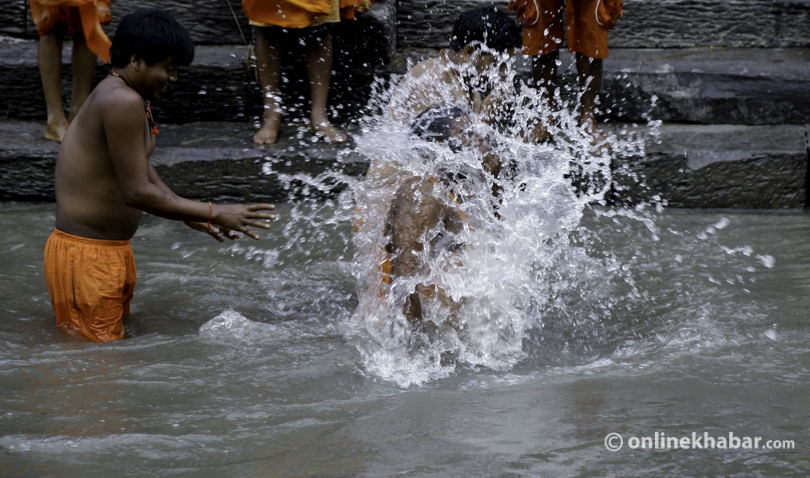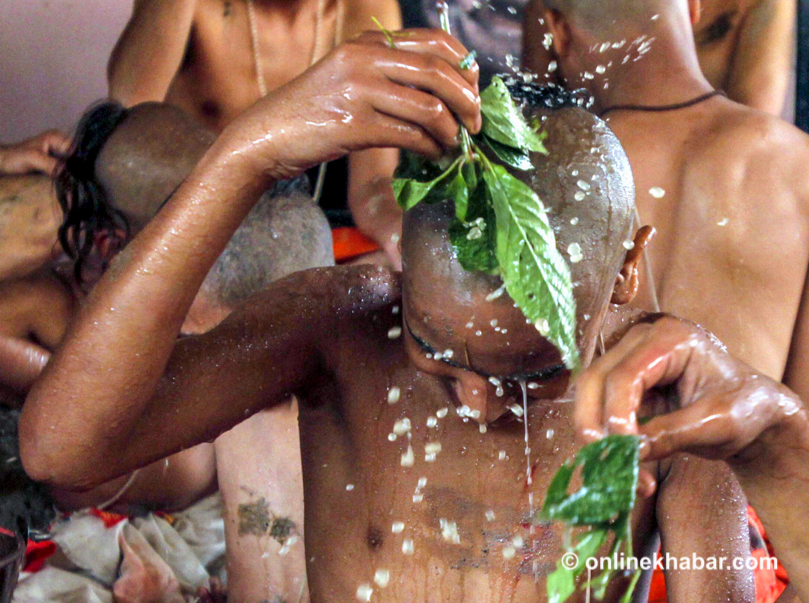 Likewise, they are also celebrating the Rakshabandhan or Janaipurnima today.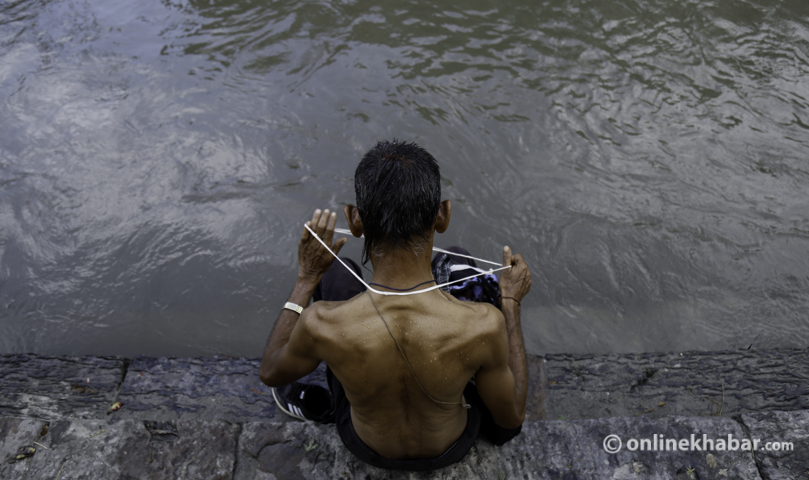 The festival is generally celebrated on the full moon day in the month of Shrawan. However, Nepal Panchanga Nirnayak Samiti, the government authority to decide festival dates, has decided to mark the festival 10 days earlier this year as Nepal will witness partial lunar eclipse this full moon.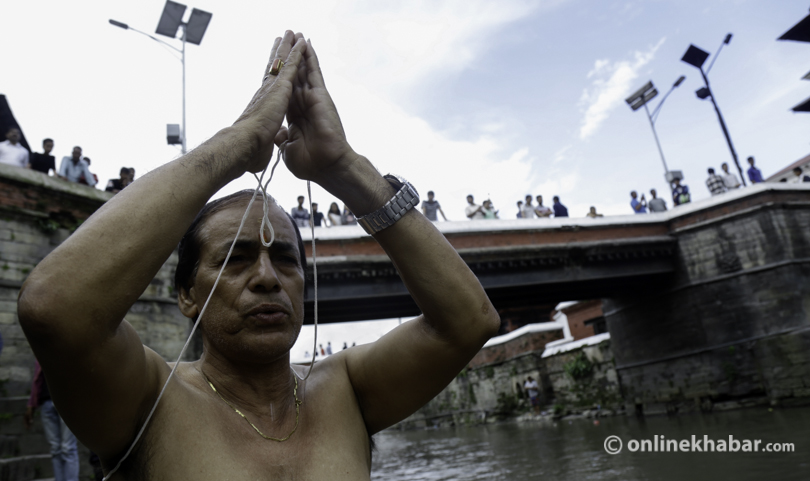 Celebrating Naagpanchami and Janaipurnima on a single day is a rare coincidence. The two festivals are marked together today for the first time after 1990. It is the fourth such occasion in past 120 years.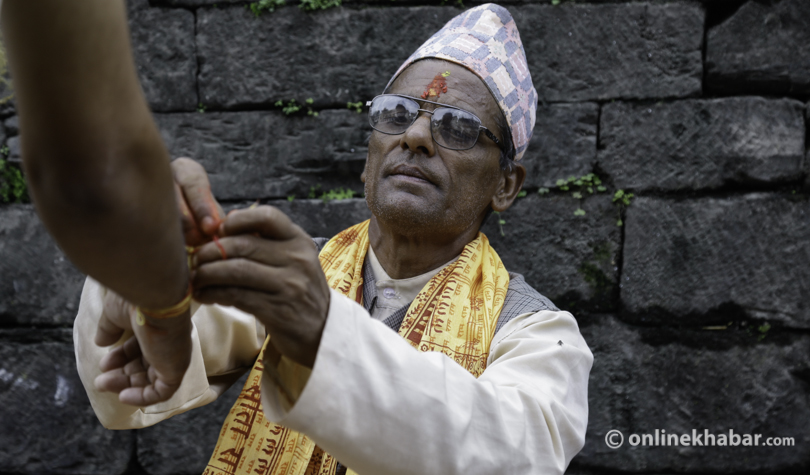 Therefore, Hindu men change their Janai, a sacred thread worn diagonally on their torso, and both men and women put the Rakshabandhan on their wrists today.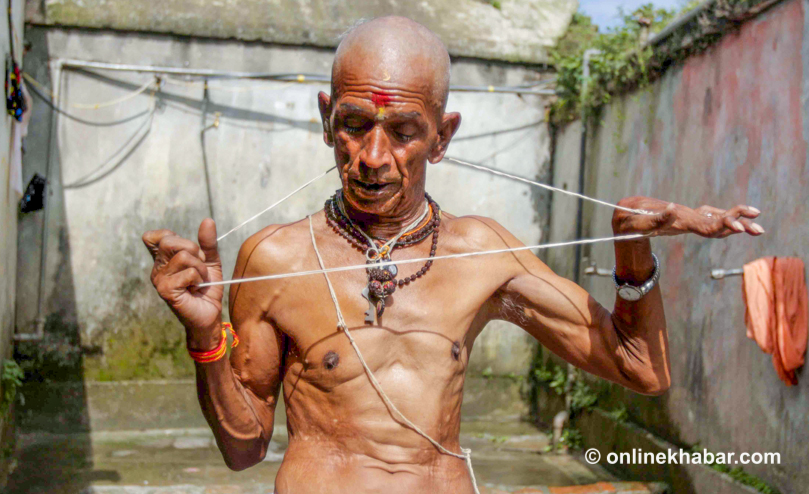 It is believed that putting the thread protects people from various ailments and dangers.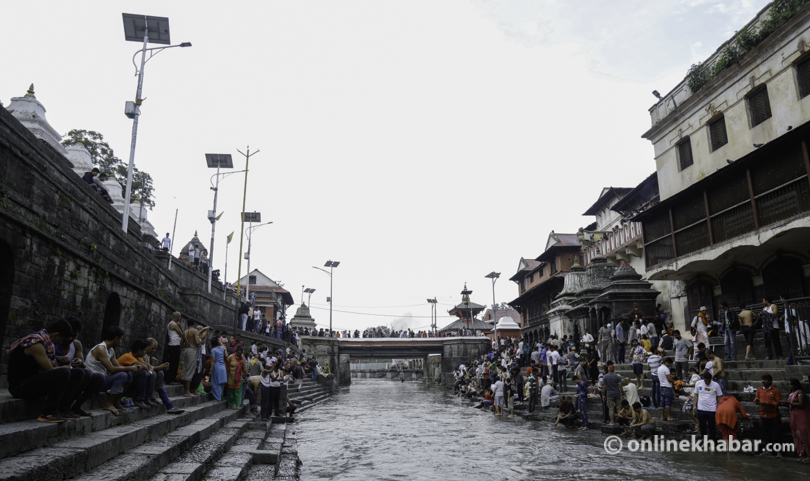 While many observe the rituals at home with family priests, a number of people visit temples including the Pashupatinath to receive threads and blessings.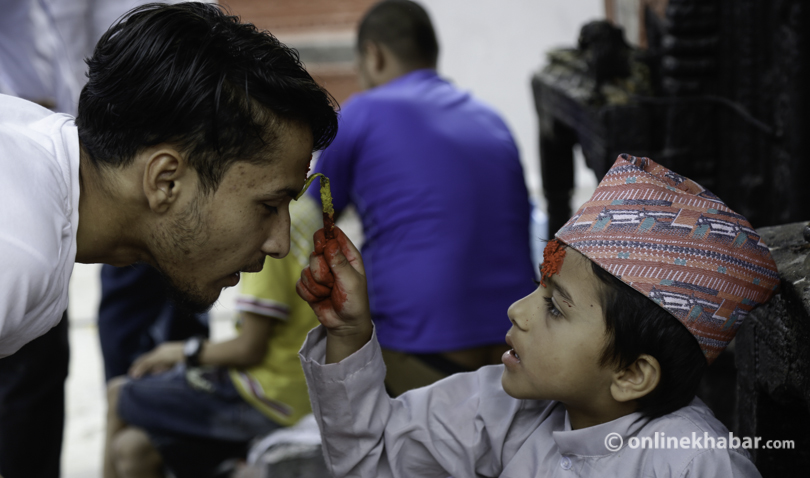 Photos: Shreedhar Paudel, Kamal Prasai, Bikash Shrestha and Milan Adhikari