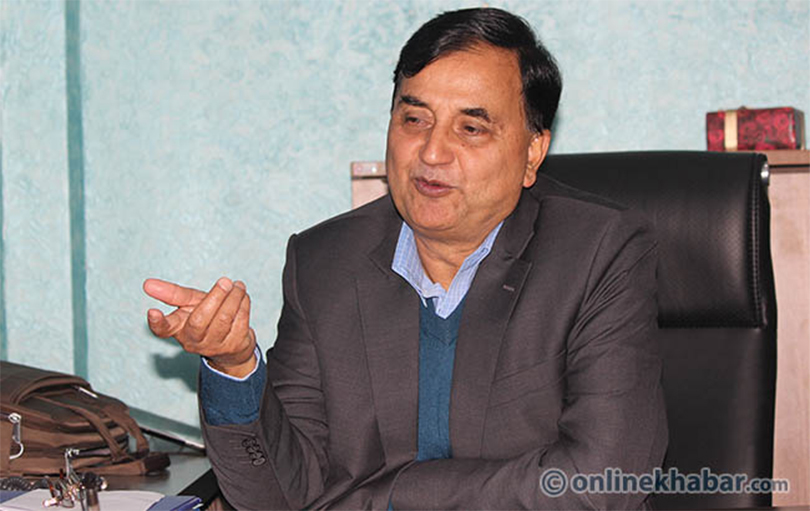 Kathmandu, February 14
CPN-UML General Secretary Ishwar Pokharel says there will be neither the UML nor the CPN-Maoist Centre as soon as the two parties will announce the unification.
In last few days, some leaders in the both parties have been claiming that the unification process is entering the final phase. On the other hand, there are many to speculate that the unification will not take place anytime soon. In this context, a member of the party's Party Coordination Unification Committee says the unification preparations are heading towards a positive conclusion.
"The progress made by one-on-one discussions is positive. This is nothing about giving or taking anything," Pokharel says in an interview with Onlinekhabar, "We do not think as the UML and the the Maoist leaders as the Maoist Centre leaders. Now, there will the new party. No more the UML, no more the Maoist Centre."
Pokharel, however, refutes media reports that the two parties agreed to take the position of prime minister in turns. "Taking turns will not be an issue after the unification. These proposals are just for solving issues till the unification," he explains, "There will be a new work division among the leaders after the merger. The unified party will make the decision."
He also added that considering both top leaders–KP Sharma Oli and Pushpa Kamal Dahal–as the chairmen could invite issues about authenticity of decisions.