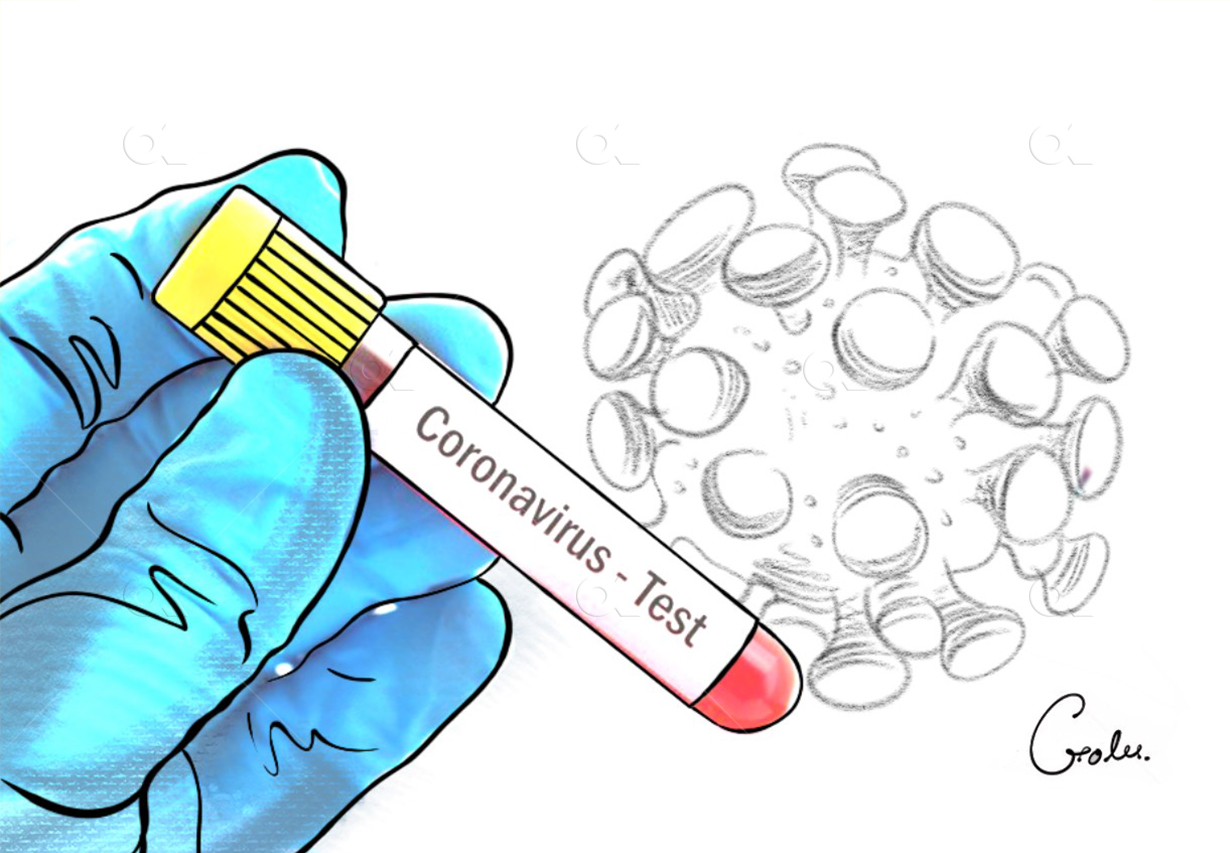 On July 1, a lab technician at the Balkhu-based Vayodha Hospital informs, "Your coronavirus test result came positive. Other two people have also tested positive."
She was in the hospital, all nervous. The counsellor had told her not to panic. She was also consoling herself the same, remembering she was in the medical field and considering her knowledge of the disease.
She called her father and informed him of the news. Her father also told her, "Do not worry, we are okay. Once the hospital isolates you, call us."
Hearing her father's words, she got the courage. But, the question still remained, 'How did I get infected'. So, she traced back her memories of her routine of a few days, to remember all the possible contacts.
She remembered that a patient in the hospital had tested positive for coronavirus. But she had not come in direct contact with the patient, neither with the hospital staff working closely with the infected patient.
So, neither she nor the Epidemiology and Disease Control Division could confirm the source of her infection.
After eight days of treatment, she returned home after recovery.
—
I tested positive for coronavirus on July 1, but I am already recovered. However, attacks on me have not stopped. People have wrongly used my Facebook photos and made it viral as 'the infected girl from Lubhu'.
I had only started working at Vayodha some 12 days ago. Since I was new, I had not socialised much with others. I used to work in a lab at my department. Apart from the hospital and home, I did not go anywhere else either.
A few days ago, a patient in the hospital tested positive. On June 28, the hospital collected over 100 swab samples for PCR tests. Since we were not in direct contact with the patient, we continued to go back and forth from home to hospital. We were sure that our tests would be negative.
On June 30, my mother got sick and we took her to Swastik Pharmacy in Lubhu, where I used to work before the lockdown.
But, on July 1, my test result came and it was positive. I was taken to the Armed Police Force Hospital in Balambu. On July 5, the contact tracing team from the EDCD reached our home in Lubhu, Mahalaxmi municipality-8 in Lalitpur.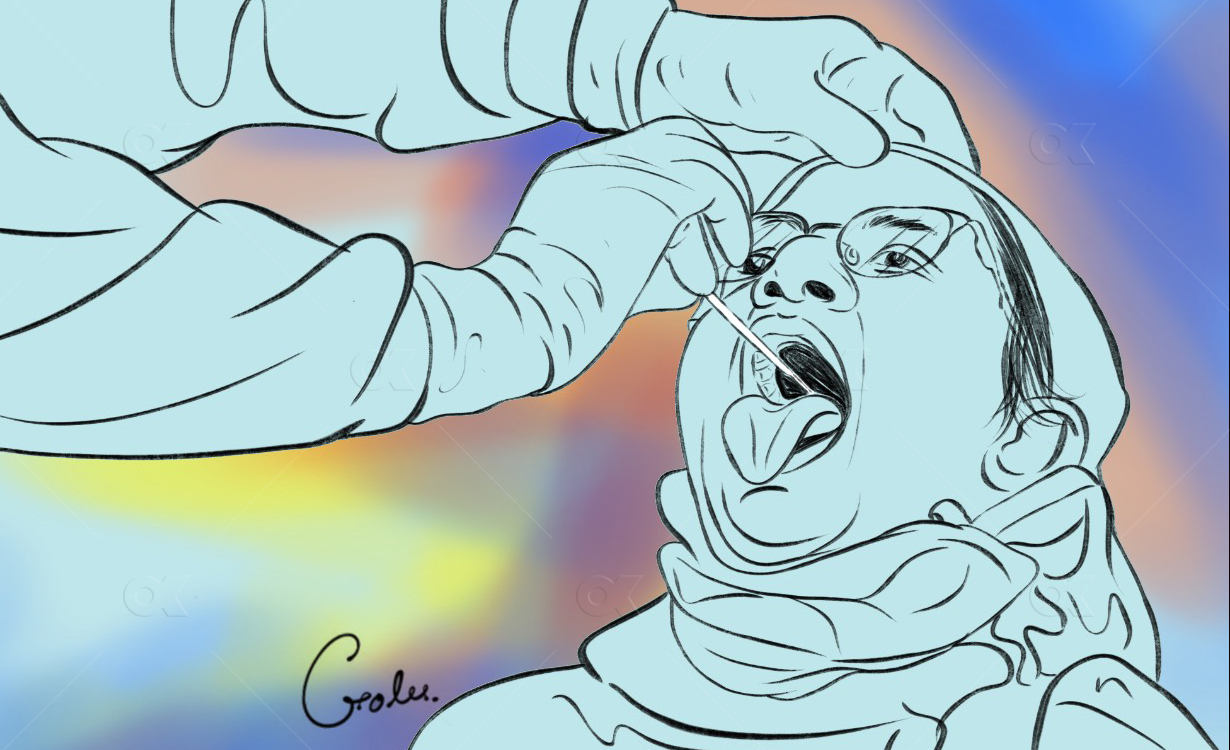 It took four days for the team to take swab samples and another five days for the results. For four days, everyone was in stress. After my positive result, the seven of my family members and two other tenants also tested positive. Two employees from the Swastik pharmacy I visited also tested positive.
The news of my positive result had already spread across the village. Everyone was pointing at my home, saying "That's the house of the girl who had corona."
The incident then gave me a lot of mental pressure.
—
My mom had her surgery for kidney stone only five months ago. Then, she had problems with her nerve for a month and got a head injury when she fell down. My sister-in-law is in the last month of her pregnancy. Her five-year-old child is suffering from Down's syndrome and does not understand many things.
But, during that period, no one, for so long, delivered anything in the house where there are so many patients. Not even a jar of water from a nearby shop… People had even stopped walking in front of our house.
My sister-in-law's baby delivery is due this month, and I cannot help, but think what if she had gone into labour that time, who would have helped us, and it makes me shudder.
Her coronavirus test report came on July 8, and the other eight got their results on July 9. The next day, they were taken on an ambulance to Kirtipur-based Ayurved Hospital.
I reached home from the hospital the same day and stayed separate from the family.
People are still blaming me saying I infected all 11 people, even though I was at the pharmacy only for five minutes.
—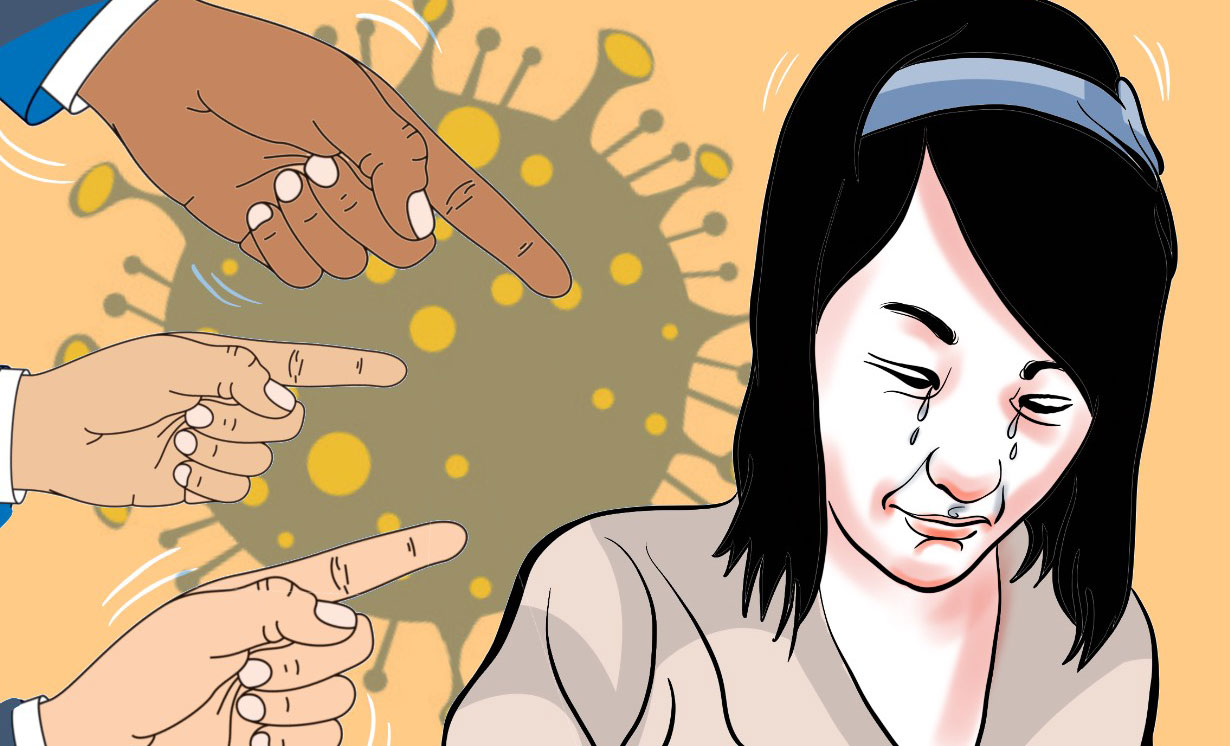 There were more people who blamed me than those who supported me. But, they do not know if I was the one to have spread the infection or I was the one who got infected from others. No one has any proof.
People even went as far as to say that all infected people in Lubhu were infected from me. Some even presented the news saying I was the one who brought coronavirus into the country, because of which our country is facing such chaos.
The truth is that cases in Lubhu had been detected even before me, but their source is also unknown. The difference was that my family also got infected after me, and it created that increased pressure on us. I have been wrongly accused of spreading the virus to 11 people.
People used to call me every day, asking 'Are you on a ventilator'. They spread another rumour that I was on a ventilator for three days and was about to die.
People even tried to defame the hospital I worked for. The stress went beyond, my control and I could not stop crying; I cried all day. I have become very depressed.
Time will tell what the truth is. I do know that I was a patient, not a criminal, but I have lived like a criminal.
I cannot really express the amount of mental pressure everything gave me.
I am healthy. Before I was hospitalised or even during the hospital, I did not show any symptoms; there were no complications.
I may have recovered from Covid-19, but I am still injured from the words and the behaviours of the people. I even wrote a Facebook post.
If I, as a medical worker, was facing such a harsh situation from society, I cannot imagine the pressure others must have experienced. There must be many who went through the same or worse.
I would just like to say that it is a pandemic, we all have to fight against it together. Since not many have shown symptoms of the disease, the spread has not been detected properly. Any one of us can be infected. We should all be safe and not induce any kind of pressure on anyone.
---
Published on July 22nd, Wednesday, 2020 10:47 AM
---
Download Onlinekhabar App. Android click here & IOS click here . Keep in touch with us on Facebook, Twitter & YouTube.