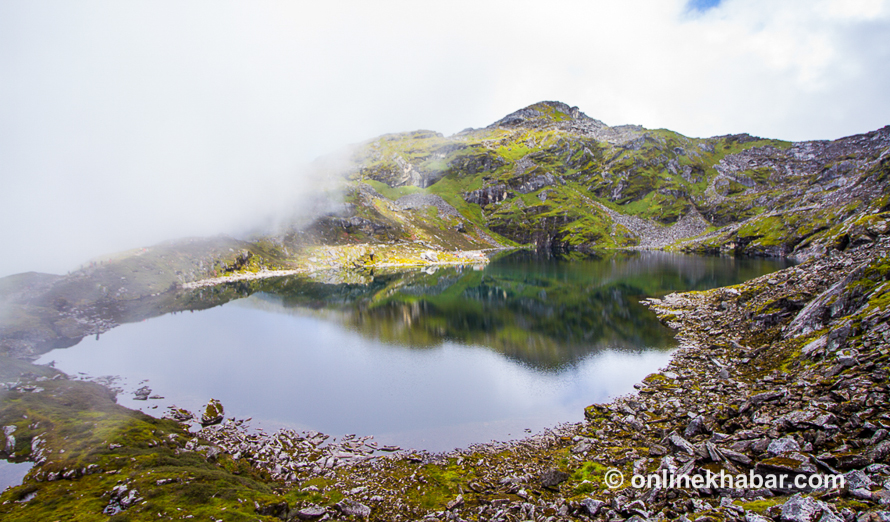 Four days away from Kathmandu lies Timbung Pokhari, a religious pond at an elevation of 4335 m. The pond borders Taplejung's Sindingwa Rural Municipality and Panchthar's Yangwarak Rural Municipality.
The name 'Timbung Pokhari' originated from a Limbu word 'Timbak', which means the firing of a gun. The locals gave the pond this name as the pond often makes a sound that is similar to that of a gunfire.

Majestic views of Kanchenjunga can be seen close from the pond which is 466 m in length and 154 m in width.
Even though the pond is covered in snow for six months every year, hosts of pilgrims have been visiting this pond to offer puja for a few centuries now. Pilgrims gather around the pond, especially during the month of Shrawan (July-August) and during festivals like Janai Purnima and Nag Panchami.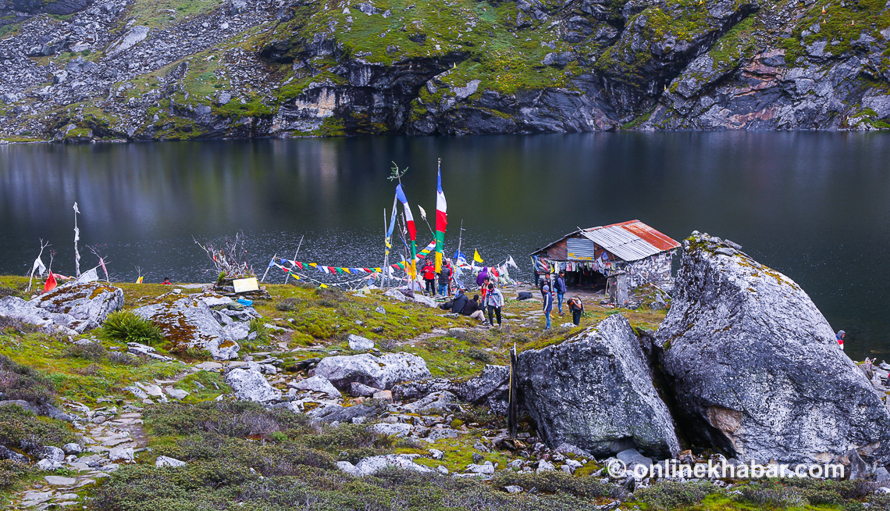 It is believed that by offering a puja in this pure pond, wishes of pilgrims come true along with their lives being filled with peace and happiness. But the locals also believe that bad things happen to the visitors if they have sin, greed and jealousy on their conscience.
The locals believe that the magpies around the area clean the pond on a regular basis. They also add that things that are in the pond or are being offered to the pond shouldn't be taken away. Locals connect the death of 12 foreigners recently with the myth.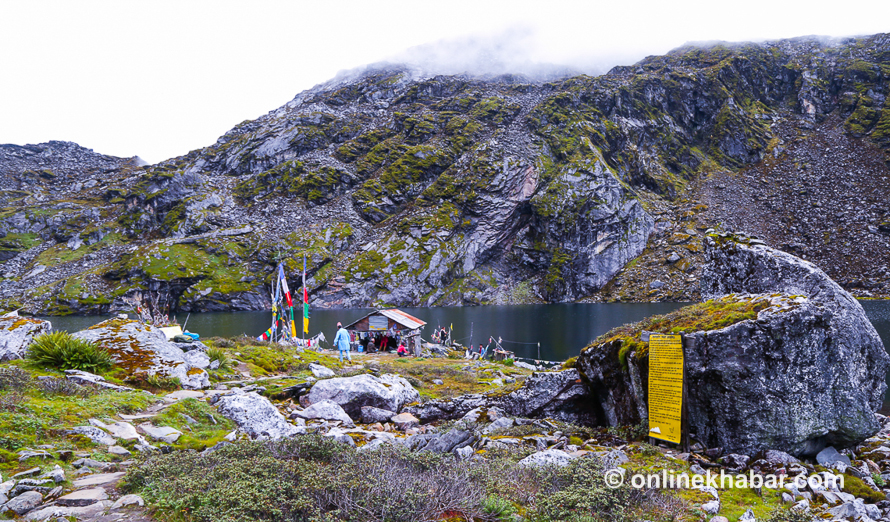 The journey from Kathmandu to Timbung Pokhari can take up to four days. If you wish to spend a day at the pond, it will take a total of nine days.
It takes two days on foot to reach Timbung from Chyangthapu, the starting point of Mid-Hill Highway. Due to the unavailability of road, the only way to reach the pond is walking.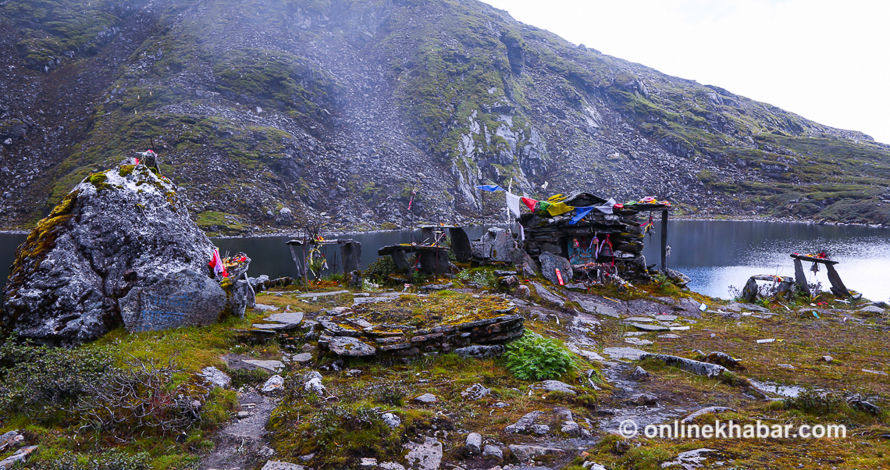 People from different places of from Nepal and other countries visit Timbung Pokhari. As the pond is quite close to India's border, it sees a lot of Indian pilgrims throughout the year from places like Manipur, West Bengal and Sikkim.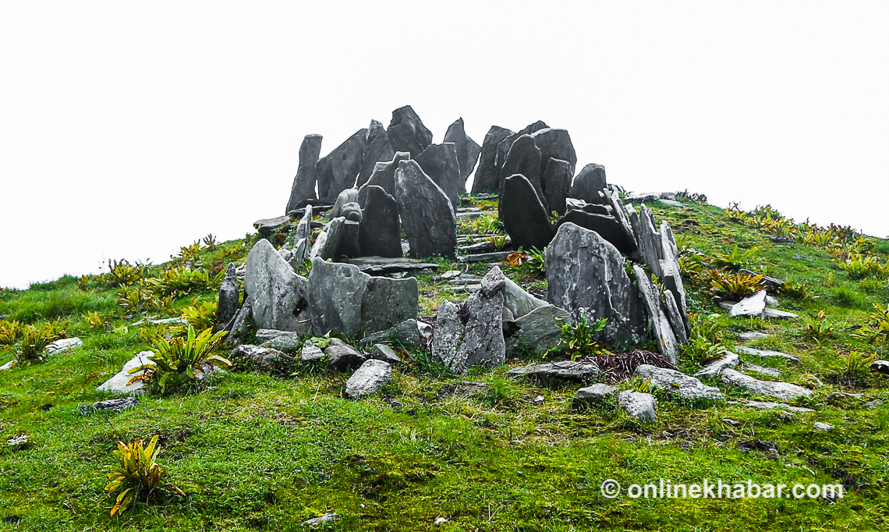 The pond is both unique in natural beauty and biodiversity. The area around the pond is home to various rare flora and fauna and is also known as the capital of herbs. Valuable herbs like bikham, kutki, padmachal, jatamasi, panchaule and yarsagumba can be found in the area along with aromatic herbs like sunpati, bhairungpani and sikpale.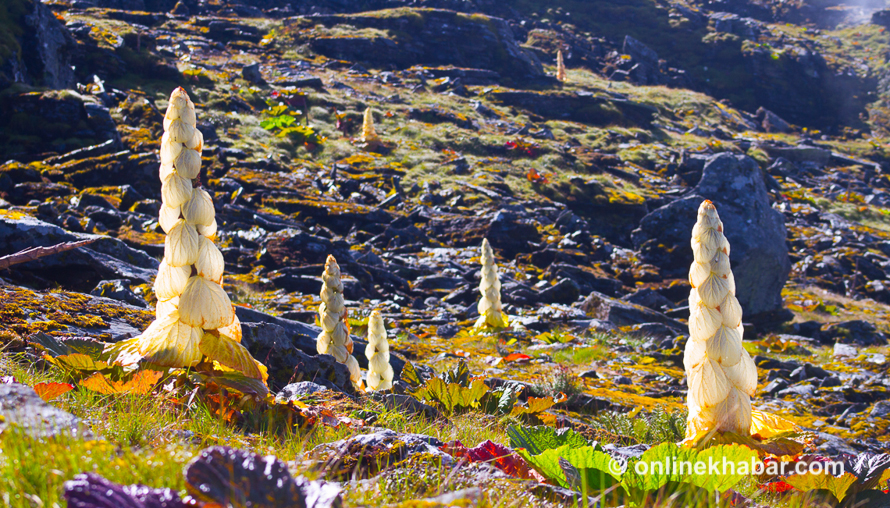 The place is also home to animals like Himalayan monal, Himalayan blue sheep, Himalayan goral, bear, snow leopard, musk deer, red panda and many more.
The best time to visit Timbung Pokhari is between March and October. Mid-July to August is even better to get there and witness the unique culture of the area.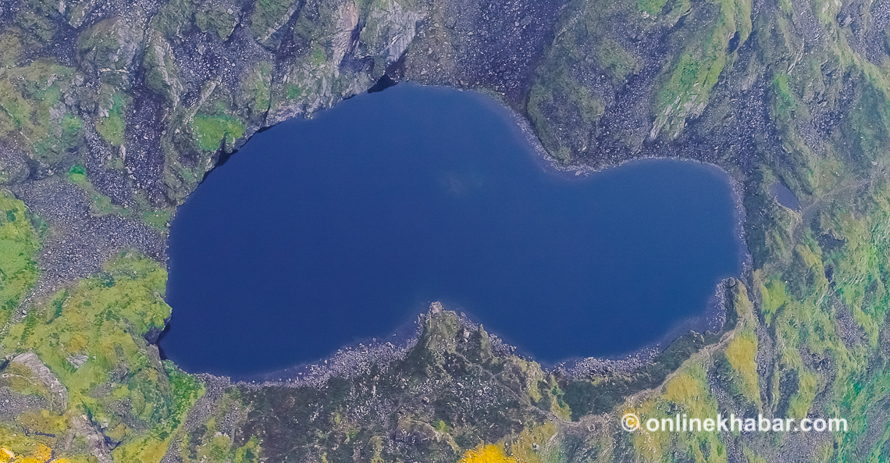 Having seen its potential, the local government is now working at promoting the place hosting various fairs in the area. The pond has also been featured on the list of 100 new tourism destinations that the federal government published few days ago.