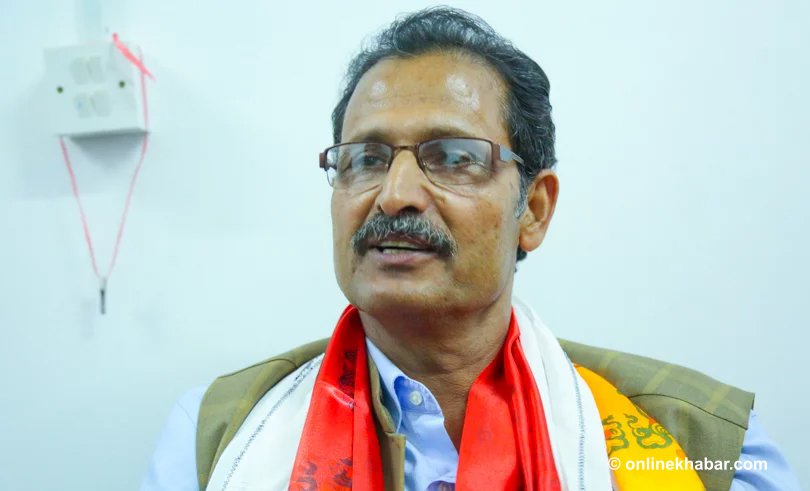 Kathmandu, December 21
CPN-Maoist Centre leader Agni Sapkota says the Tatopani crossing point between Nepal and China, which has been shut since the 2015 earthquake, will resume trade activities within three months after the formation of new left alliance-led government.
The newly elected lawmaker from Sindhupalchok district says he has already initiated talks with stakeholders to resume operations at the significant trade point.
"I have already talked with Nepali Ambassador to China Lila Mani Paudyal. I am talking with Chinese leaders too," Sapkota says, "I will hold a meeting with the Chinese Ambassador soon."
In another context, Sapkota demands that Prime Minister Sher Bahadur Deuba immediately resign. "Deuba's resignation alone can give a way-out to the existing impasse. We have not understood why he is delaying to step down."
Sapkota also claims no one can stop the purported unification between CPN-UML and his party. He says UML Chairman KP Sharma Oli will lead the government and Maoist Centre Chairman Pushpa Kamal Dahal the party.
UML leader and lawmaker from Dolakha, Parbat Gurung, seconds him.