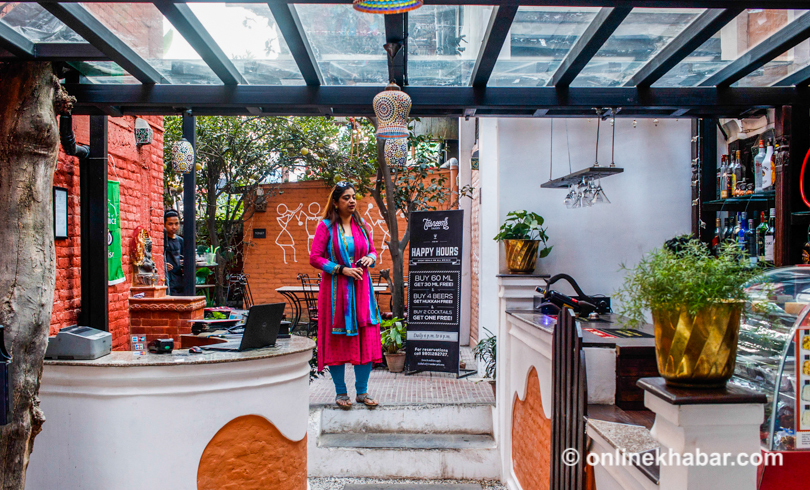 Among the various eateries that line the streets of Jhamsikhel, one definitely stands out for its Indian Bohra Muslim cuisine which can be traced to Yemen, from where it was brought to India.
One great thing about Tasneem King's Kitchen is the choice of interior and setting it offers. One could choose to sit in a serene outdoor garden setting or sit comfortably cross-legged in any of the elaborately decorated room upstairs. Either way, you won't be missing out much in a pleasant lunch or dinner.
The interior opens to an open garden setting, wherein small colourful lamps cast flickering shadows in the semi-darkness of the evening. The chilly autumn air brings along with it a fragrance of biryani from the kitchen while soft Bollywood tunes play in the background. The mood reminds me of a melodramatic soap opera set in the bustling city of Bombay. The interior also reminds me of India, the walls are adorned with antique movie posters from iconic movies such as Mughal-e-azam to Kuch kuch hota hai. 
One of the great things about Indian food is the amount of courtesy and culture involved in it. Before delving into delicacies you can even wash your hands on the table itself in a bowl that is brought to you by one of the servers, in a typical Indian manner. The course starts with the most iconic dishes in Indian cuisine; chicken biryani. One of the most intriguing Indian dishes. I have often tried making it at home and failed to get just the right amount of spice and taste in it. Sometimes it might be too hot on the tongue, other times it may lack the tang that is available in a good biryani. But at Tasneem's, it seems to have this and more.
Tasneem, the owner of the place, rightly states, "People usually assume Indian food to be too oily and unhealthy."
"But we have made our made her food in the most healthy way possible, sometimes using olive oil instead of an unrefined one and only using homemade spices brought straight from her hometown, Bombay or made organically in the restaurant itself. She forbids the use of any colours in her food and the lustrous colour in her menu is often a rich blend of organic flavours.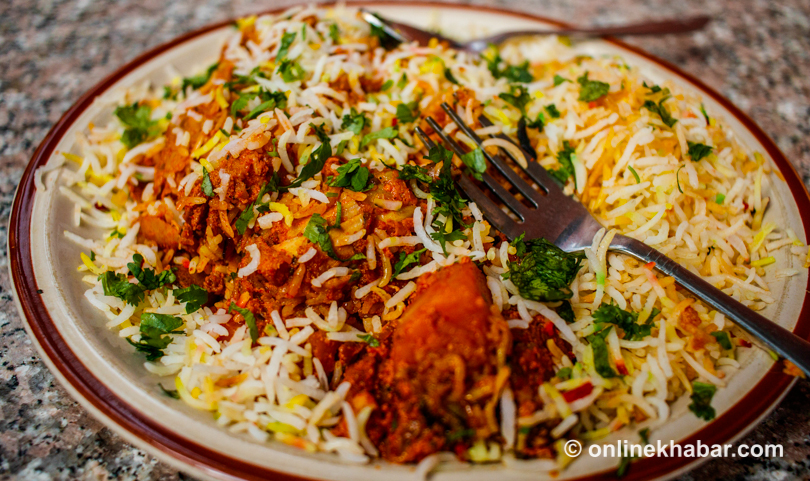 As a result, the chicken biryani I taste is rich in flavour and spices, without burning my tongue and it has just the right amount of oil. Moreover, it brings along a homely feeling with a pleasant aftertaste and leaves behind a lingering yearning for mum's cooking from late Christmas dinners. It is very pleasant to the tongue.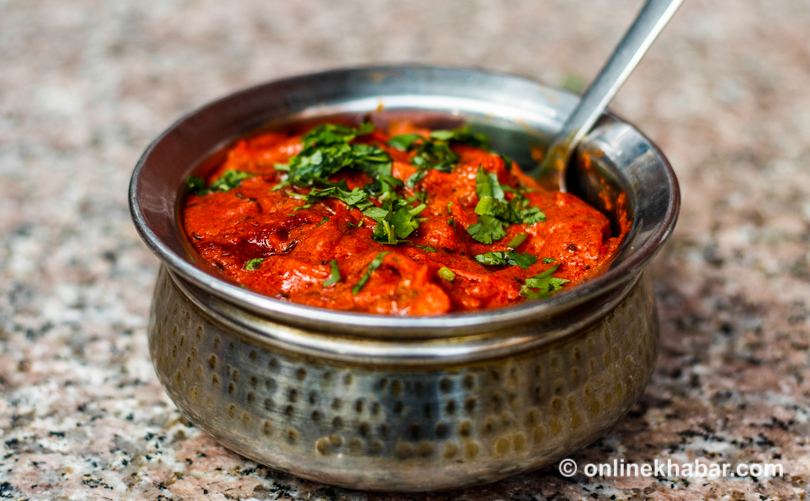 But if you seek a bit of spice and flavour than, butter chicken just about perfectly balances the yearning. Tasneem proudly states that all the recipes are authentic that she herself has learned from the older members of her family and perfected with fourteen years of experience in catering. The chicken is shredded and slow cooked on a traditional stove for over three hours, typical to the Bohra Muslim cuisine. The colour is a bright red yet lacking the artificial vibrancy. As a result, the chicken is tender and flavourful.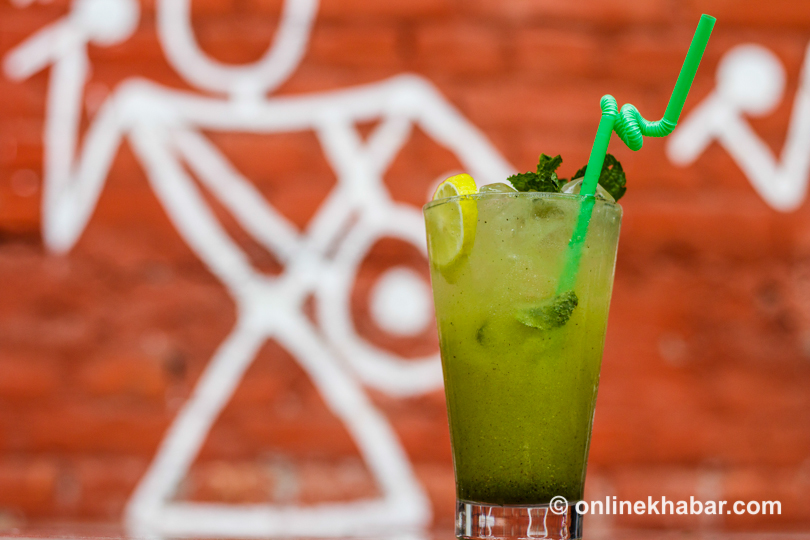 Each bite coupled with refreshing sips of aaam ka panna with lemon is delightsome and pleasing.
To top off the delectable course, Ganjar ka Haluwa is the perfect dessert to leave behind a lingering sweetness after a fulfilling meal. For a sweet tooth like me, I could not help but enjoy every little bite with satisfaction. It was absolutely divine; not too sweet to cause revulsion but with just the right amount that makes one ask for more.
Tasneem's meals are just what one needs after a hectic day and while hunger pangs demand the most fulfilling and delicious meal. But the luscious and unforgettable taste of Tasneem King's Kitchen might make you want to go back for more. For this Tasneem's has introduced Lunch boxes available from 12 noon to 4 pm for office goers that is enticing as well as pleasant to the pocket starting at Rs. 221.
But if you want to experience authentic Bohra Muslim cuisine, then the iconic Bhora thaal will enrich your senses and taste buds. According to the Bohra Muslim culture, the members of the family all eat out of the same platter which is also important to their cohesion.
Tasneem King's Kitchen is perfect for the foodie, who loves spices and new tastes without being concerned about calorie counts. It is where you can enjoy authentic Indian food from the spiciest to the sweetest made from the healthiest ingredients.
For details:
Tasneem King's Kitchen
Contact details: 980-1282727
Email: [email protected]
Website: http://www.tasneemskingskitchen.com/