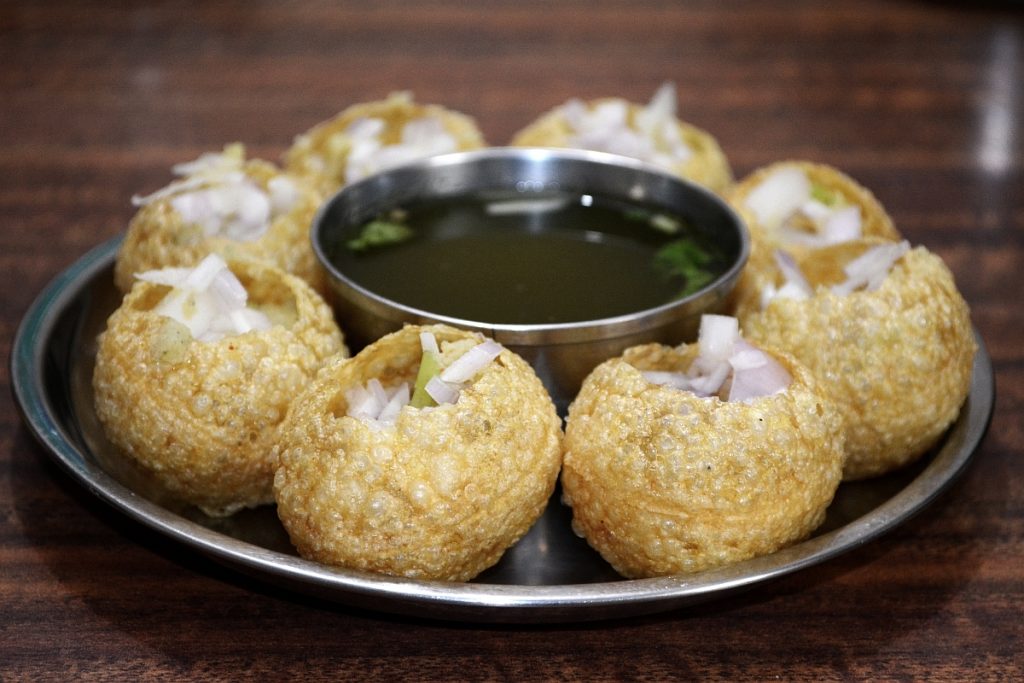 Street foods are widely popular in Nepal, especially in urban areas such as Kathmandu. A lot of people prefer street food as their lunch and, occasionally though, even dinner. But have you ever thought about street food for vegetarians?
Usually, street food stalls are dominated by non-vegetarian food items such as momos, shaphaley, chhoila and drumsticks. However, it does not mean that there is not any street food for vegetarians.
If you are a vegetarian and looking for vegetarian street food, we have brought some of the best street food items for you beyond meat.
Aalu stick 
Aalu sticks (also spelt aloo sticks) are deep-fried potato chips mixed with gram flour. The potatoes are round in shape and are served by inserting them into a stick.
Mushroom stick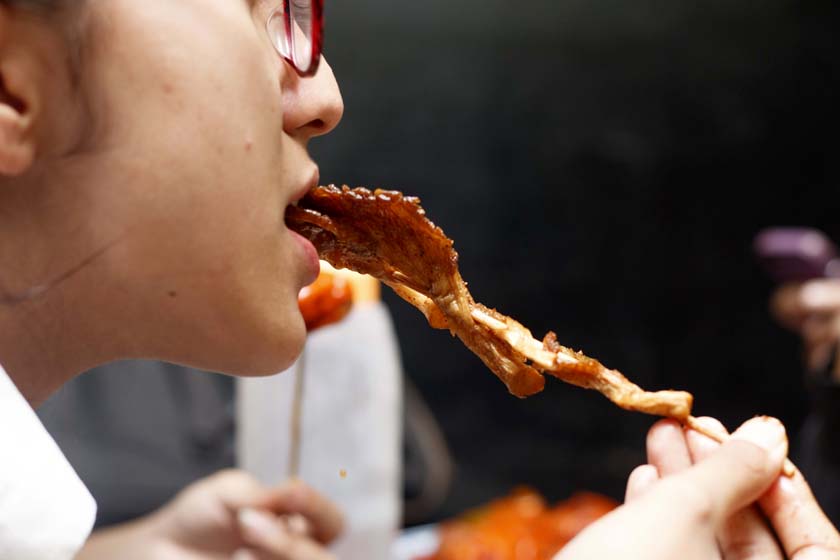 Like in aalu sticks, for a mushroom stick, the mushroom is also served by inserting the mushroom pieces in the sticks. Mushrooms are deep-fried and topped with chaat masala.
Panipuri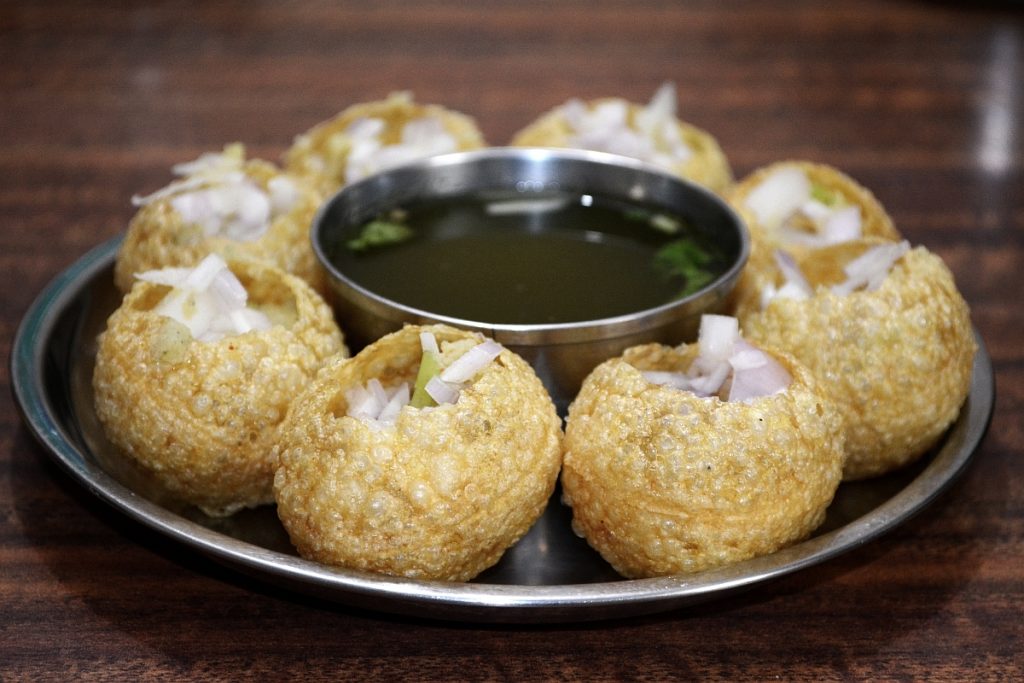 Panipuri is without a doubt the most beloved street food for vegetarians in Kathmandu and throughout Nepal, enjoyed by people of all genders. This snack consists of a crispy, hollowed-out fried dough ball filled with a mixture of onions, chickpeas, potatoes, and coriander, topped with tangy and spicy water. One bite is sure to lead to a burst of flavours in your mouth.
Chatpate 
Following closely behind panipuri in popularity, chatpate is a staple street food for vegetarians in Kathmandu. Made with puffed rice, this is a version of chaat made with instant noodles, chickpeas, fresh coriander, tomato, cucumber, onion, potato, peas, lemon juice, fresh chilli, and spices. If you cannot handle your spices, please ask them to go easy on the chillies.
Dahipuri 
Dahipuri is an Indian street food for vegetarians that is widely popular in different places in Nepal as well. It consists of small, crispy puffed puris (hollow round fried dough balls) that are filled with mashed potatoes, sprouts, onions, and a variety of chutneys (such as tamarind and mint chutneys) to give it a sweet and tangy taste.
Pakaoda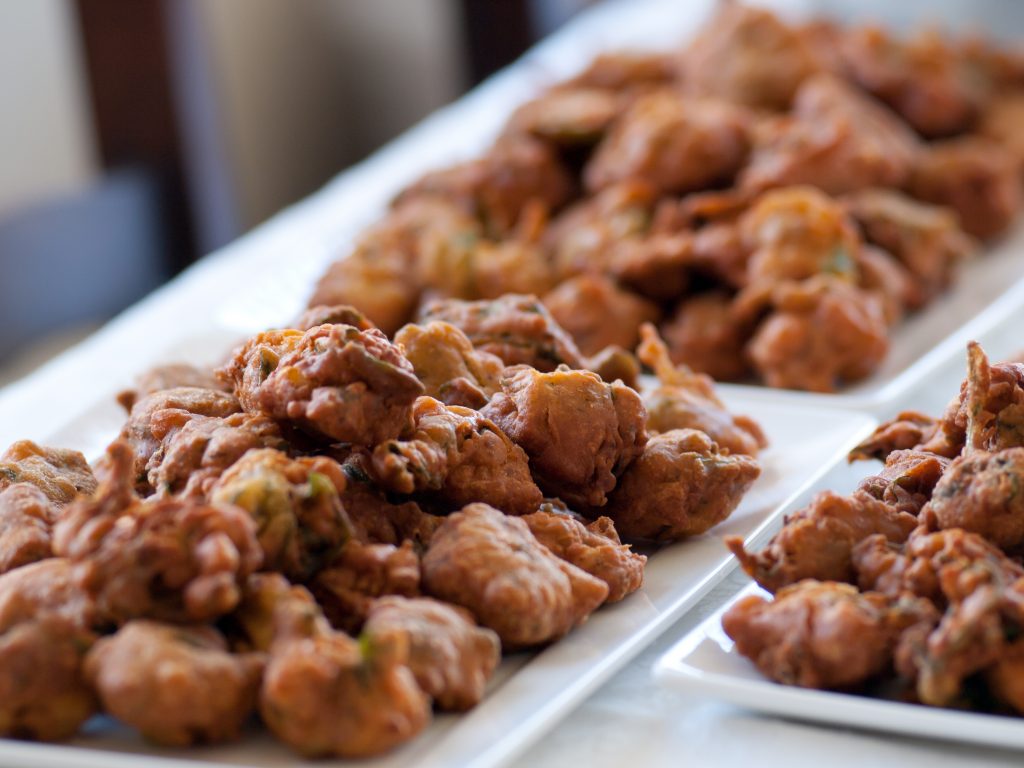 Pakaoda is made by deep-frying batter-coated vegetables, such as onions, potatoes, or cauliflower. The batter is typically made with a mixture of gram flour (besan), rice flour, spices (such as coriander, cumin, and turmeric), and water. The vegetables are coated in the batter and then deep-fried until they are crispy and golden brown.
Tofu fry 
Tofu fry is another best street food for vegetarians, whose popularity is growing in Nepal including Kathmandu. It is a dish made by frying tofu, soya milk blocks, in oil until it becomes crispy and golden brown on the outside.
Bhakka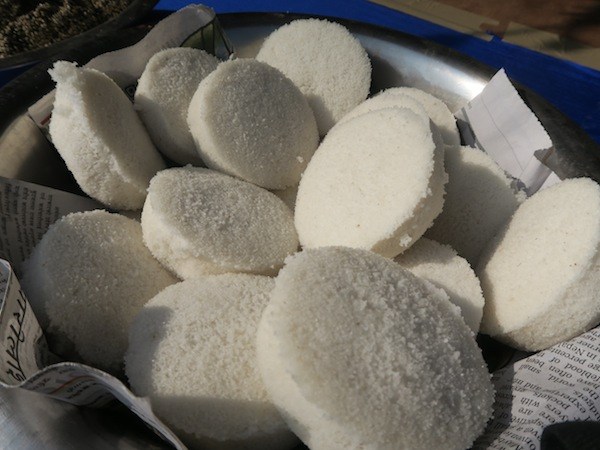 Originally hailing from eastern Nepal, bhakka is a popular and healthy street food that can be found in Kathmandu and other cities. This steamed rice cake is typically enjoyed during the winter months. It is soft and fluffy that is often served with tomato pickles, which pairs well with the mild flavour of the cake.
Gwarmari 
Gwaramaris are basically Nepali dough balls. They are deep-fried snacks and are commonly enjoyed with your morning tea. It is crunchy on the outside and soft on the inside. Overall, it is an interesting and delicious street food for vegetarians that is worth trying if you have the chance.
Jerri-swari 
Jeri is a delectable snack that boasts a delightful crunch and sweetness. Swari, a deep-fried flatbread, pairs perfectly with jeri and is commonly enjoyed as a breakfast dish. If you are interested in trying this delicacy, it is best to head out early as it is typically consumed in the morning. However, you can also find it as street food in Kathmandu, available at a few selected locations.
Laphing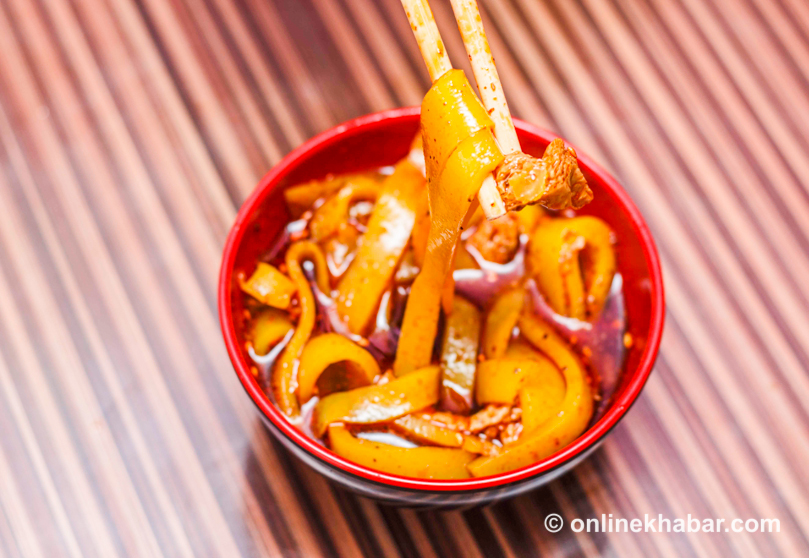 Laphing, a Tibetan street food, has gained immense popularity in Nepal. Typically served cold, it is accompanied by a spicy sauce made from garlic, Sichuan pepper, vinegar, and chilli oil. Laphing has become a favourite amongst the younger generation, especially girls. If you enjoy spicy food, it is definitely worth trying this dish.
Papadi chaat 
Papadi chaat is a popular Indian street food for vegetarians but is also widely available in different locations in Kathmandu. It consists of crispy fried dough wafers known as papadi, topped with a variety of flavorful ingredients such as boiled potatoes, chickpeas, onions, tomatoes, chutney, and yoghurt.