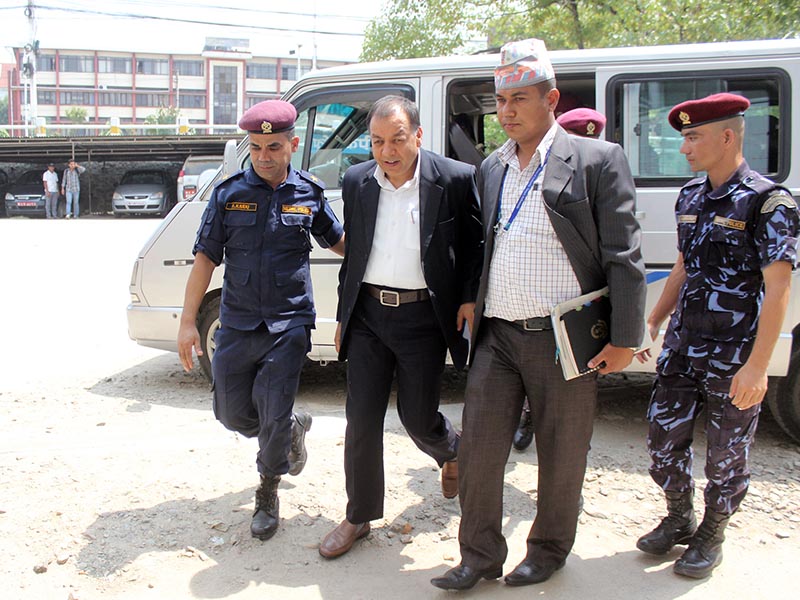 Kathmandu, July 23
The Supreme Court on Sunday told the Commission for the Investigation of Abuse of Authority to furnish the Court with a file on the corruption case that the anti-corruption body registered against Chudamani Sharma, suspended chief of the Inland Revenue Department.
Responding to a habeas corpus writ filed by Sharma's wife, a full bench comprising Deepak Raj Joshi, Deepak Kumar Karki, Kedar Prasad Chalise, Sharada Prasad Ghimire and Anil Kumar Sinha made the order.
The CIAA had filed the case against Sharma at the Special Court last week claiming he along with two others embezzled Rs 10.02 billion from the state coffers while they were at the Tax Settlement Commission.
Sharma's wife, however, claims that decisions of the Tax Settlement Commission cannot be questioned.