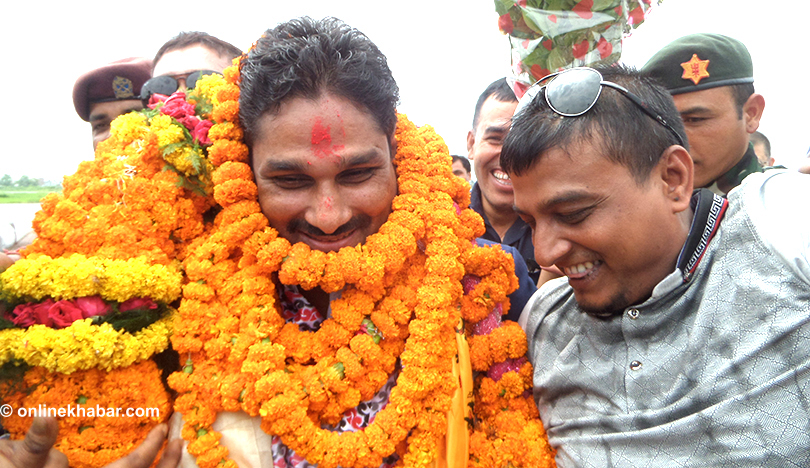 Biratnagar, August 6
Minister for Supplies Shiva Kumar Mandal says he will not spare Nepal Oil Corporation officials if they are found involved in irregularities in recent deals of land purchase to construct petroleum storage facilities.
The Minister says he is determined to take action against the guilty even it will cost him the minister's position.
"I will leave the ministry if needed, but will not leave the culprits free."
Speaking with journalists at the Biratnagar Airport today, the Minister said no one needed to cast doubts over the Ministry's intention.
He informed that the Ministry launched an internal investigation about reports of irregularities.
The Maoist leader had come to the home district for the first time today after he joined the coalition government.