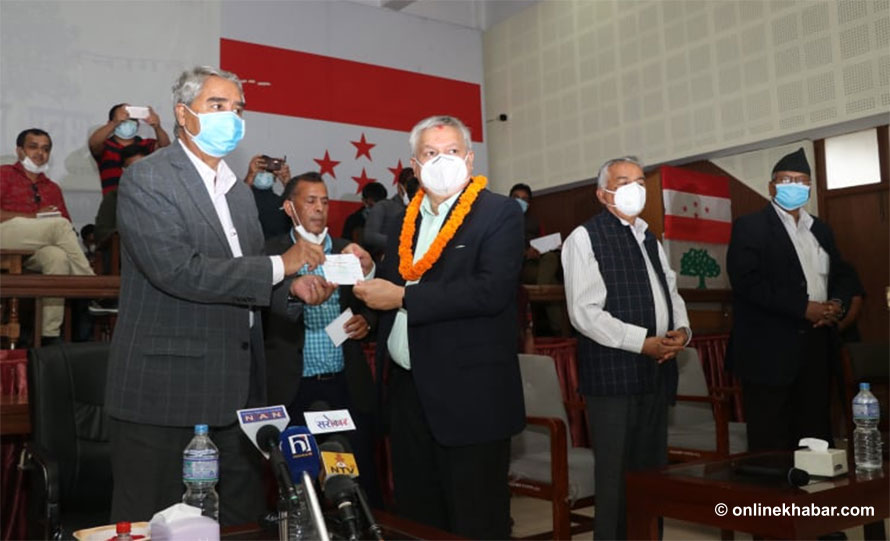 Kathmandu, July 28
Sunil Bahadur Thapa, who had announced his exit from the Rastriya Prajatantra Party a few days ago, has joined the main opposition party, Nepali Congress, on Tuesday.
Amid a function organised at the Congress headquarters in Sanepa of Lalitpur on Tuesday, the party president Sher Bahadur Deuba welcomed him to the party by handing over the party membership card. Along with Thapa, some other RPP leaders close to him also defected to the NC.
Thapa, a former minister and the son of the RPP founder Surya Bahadur Thapa, was not happy in the RPP since the three parties led by Kamal Thapa, Pashupati Shamsher Rana, and Prakash Chandra Lohani merged into one in March with an objective of struggling for the reinstatement of the monarchy. Before this, the parties led by Rana and Lohani had already accepted the republicanism.