Suman Prasad Sharma started working as an engineer for the government in 1984. To the date he retired from the Kathmandu Upatyaka Khanepani Limited in 2017, he kept working in the field of water supply and sanitation in different ministries and their departments. He has been crucial in building water and sanitation projects with a major focus outside Kathmandu.
He did his bachelors in civil engineering from the Bhopal University of India and a master's in environmental engineering from AIT Bangkok. He has been involved in many ministries including communications, finance, energy, peace and reconstruction, at the secretariat level. He also worked as the executive director of the Melamchi Water Supply Development Board and Project Director for the Project Implementation Directorate (KUKL).
At 63, Sharma is still actively working as a freelancing consultant in the water sector. Coinciding the World Environment Day and Sithi Nakha, Onlinekhabar caught up with Sharma to discuss a few areas around Kathmandu's water supply. Excerpts:
As someone who has worked in the sector of water supply in Kathmandu, how have you understood the growing water problems in Kathmandu?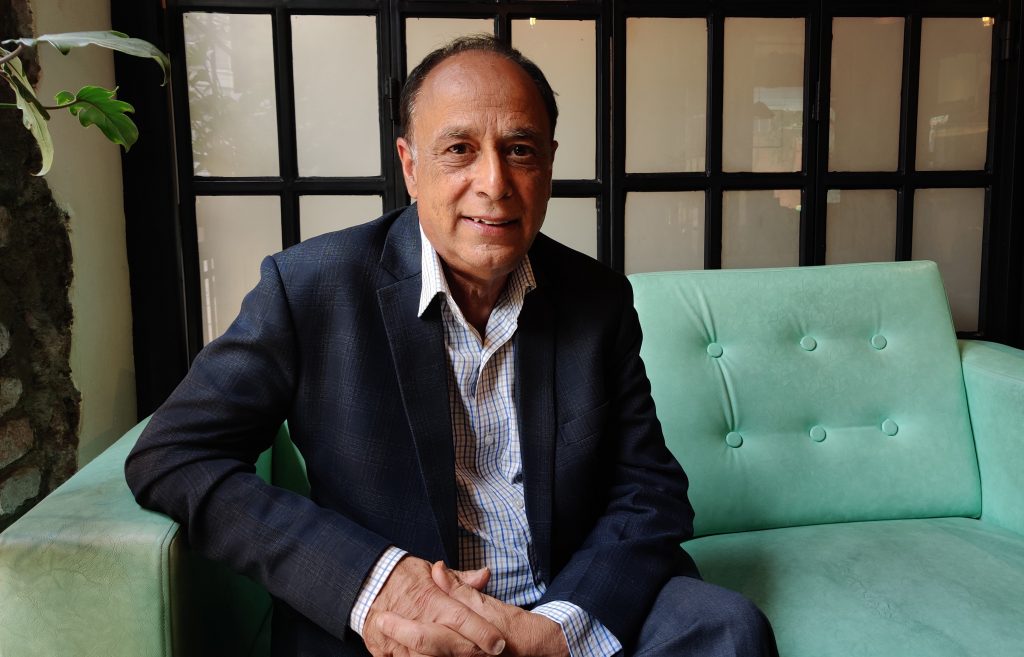 The problems started when the water supply system could not cope or scale with the changing people's quality of lifestyle. The number of people increased in the city, but the supply did not. So, the supply is the major problem. 
We had the same old infrastructure management system for so long, which was only updated as the Melamchi drinking water supply was to be connected to the city. But, that took more than 20 years to turn into reality. So, the problem is large and obvious. Meanwhile, the institution could not invest or even collect the investment needed for infrastructural development while struggling with management issues. Yet, it still needs to gradually increase.
This year, World Environment Day has fallen on the same day as Sithi Nakha, a local festival primarily observed by the Newa community. On this occasion, do you have anything to say about how Kathmandu learn from its culture to preserve the environment?
The core city population had well managed the shallow groundwater system and the network that included spouts, ponds, and wells. It was adapted to the population then and it had more natural properties and less contamination too.
We have a lot of ideas to learn from that practice including practices of preservation and management of water resources as well as the respect we paid to them. We can still adopt the practice of cleaning our water resources on Sithi Nakha.
However, times have changed, the city has expanded and so has the population. We now need more water supply whereas clean and drinkable supply has become a challenge. Now, we need to adapt as well as scale the network as per the demand.
From the user side, we all have to manage the demand as well as conserve and preserve the water we have. Be mindful of how we are using the water, protect our forests; be mindful of not polluting the resources. They can become friends of water and, if possible, actively recharge the groundwater.
Where should the focus be shifted in the next five years?
We are still seeing a water deficit in dry seasons. So, the top priority should be to meet the supply and demand ratio for the Kathmandu Valley, with more water pumping in. But, we need appropriate infrastructure as well as a proper managerial and operational system to manage the influx, with proper decision-making and timely delivery. And, all this should be done in a cyclic manner for sustainability.
If not all, we are putting most eggs in one basket so it increases the risk factor. After the Melamchi disaster last monsoon season, we have to learn from it and think more about disaster resilience and respective contingency plans, especially during floods and earthquakes.
The recent budget plan mentioned that the government is keen on bringing in water from Sisneri, and if possible Kulekhani can be explored too; so that is a plus for the valley. The future budget also needs to prioritise this regularly. Domestic and foreign investment needs to increase by twice or thrice whereas our capital needs to increase by at least 25 per cent.
Another aspect is the tariff system here. The KUKL has been providing services at the very minimum amount which makes it harder for the organisation to manage even its own operation cost. To expect anything more or better services from the outdated tariff system will be in vain.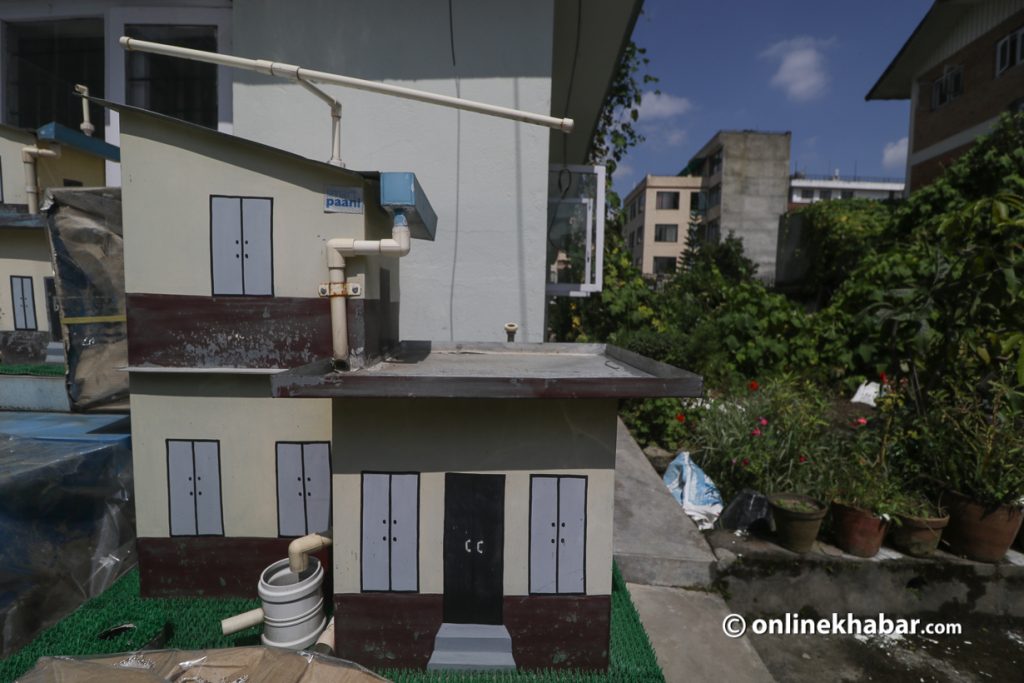 Along with this, we need to increase consumer education and maximise our resources. The focus should be on how to store and use the rainwater that the valley receives during the monsoon season, by making underground reservoirs. In the long term, we have to focus on how to recharge the groundwater system and use them. We also have to work on making our system automatic, with less human intervention. 
Last but not the least, we have to invest more in research and development as well as focus more on collaborative efforts. Whatever has been done is not enough.
What can be the challenges along the way?
Priorities need to be shifted, but it takes time to get things done in Nepal. Since there is a time factor and lack of continuity in our workstyle, it kills any mood or zeal we have to work on the issues or bring reforms. We can take the Melamchi project as an example.
There are always issues like environmental incompliance, procurement of land and permits, budget and other social issues. Lack of monitoring and monetary resources too will be a challenge. The government is yet to prioritise the water supply or its infrastructure over big concrete development projects.
Ideally, if we all work well, we can see changes in some five years. Otherwise, it can take 10, 20 even 30 years.
Activists are demanding a new water and sanitation act, along with better policies and guidelines. How important do you see it in the present context?
There are a few policies in the sector including the Urban Water Supply And Sanitation Sector Policy, 2009 [updated policy draft, 2014], the Rural Water Supply Policy, 2004, the Sanitation Master Plan, 2011 and the National Drinking Water Quality Standards And Directives, 2005 [updated some two weeks ago]. The WASH policy is being drafted now, but we need better updates in other policies too as they have been old.
It would be wrong to say that not having an act has stopped us from working or investing in it. But, it is true that if there was an act, streamlining everything around the ecosystem under one umbrella would be much easier and we will have much better clarity regarding the work. We would not have to juggle between the Water Resources Act, the Consumer Act or the Public Procurement Act to solve the problem.
It has been a couple of years since policymakers are now working on the draft for the act. But, we are yet to see it formulated.
While people talk about water supply, the sewerage system is often ignored. Do you think it is okay?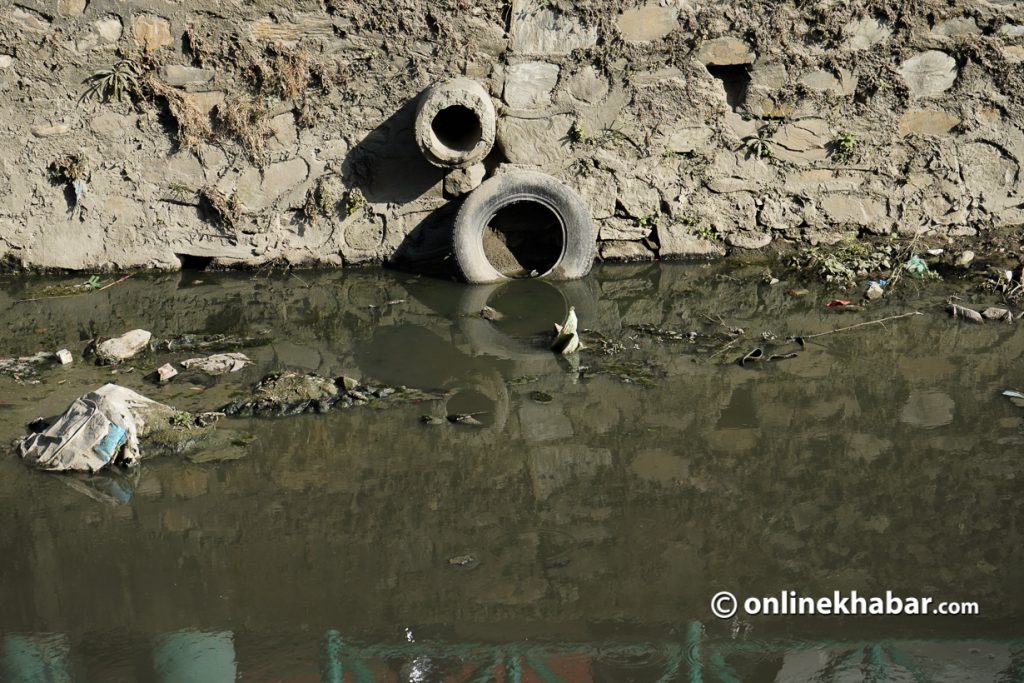 For the sewerage system to work better too, you need ample water supply, but it is insufficient now. It is rather easy to maintain the system during the monsoon, but in other seasons, it is still a challenge. In addition, because the drainage and sewage pipes are not separated, so we see problems during this season.
Apart from that, work on the wastewater and sewage system too is lagging. We lack the human and other resources to design and sustain the (wastewater and faecal) treatment plants. But, they are of limited capacity including those in Guhyeshwari and Sundarighat with others under construction.
Such treatment plants as well as the drainage and sewerage system are very expensive to manage and they have been arbitrarily managed with a haphazard piping system. It was not managed in a network rather it became a way for local ward leaders to push the problem away from one's area. The responsibility of the system too was distributed among many authorities, because of which it failed to be an integrated system.
Finally, is it true that Kathmandu is seeing more water-borne and water-related diseases?
If we look at the epidemics where a larger number of people fell victims to diarrhoea, typhoid, jaundice and cholera, it has decreased. Awareness of the diseases has increased, but it is true that we have not been able to eliminate them. Due to testing and more access, the number of cases might have increased too.
Regardless of that, the quality of the water has been questioned and the infrastructure has been insufficient. The KUKL has instructed people to boil the water before drinking and it also distributes iron and chlorine tablets as a measure. We are continuing to go deeper into the earth and more resources to get more supply, exposing ourselves to more contaminations regarding chemicals, minerals, bacteria and protozoa.
Meanwhile, people have had to store water for a longer period, causing more contaminations. The modern lifestyle and its complexities have also been a factor.