One fine day some 11 years ago, Sukra Bahadur Rai stumbled into a golf course. The eighth-grader had given into the peer pressure, but no way had he thought that he would become a professional golfer one day. Yet, he is grateful that the day gave him a decade-long career in golf.
Golf has always been considered the game of the rich, yet Sukra Bahadur Rai's family were labourers. Rai otherwise would have been an outcast, but his success today is inspiring many to become golfers like him. "Determination can overcome any limitation," he says.
Significant progress
He grew up in a normal family living in Chokibari of Dharan sub-metropolis-19. His father still works as a construction worker.
Sukra Bahadur Rai first started at Dharan Golf Course as a caddy boy in the hope of earning a few hundred rupees while he was still in school. He did not have a good financial background. Then, he started playing the competition for caddies, in which he showed exceptional gaming prowess from the start. He started being noticed by the members of the course, and with the support of those who liked his game, his journey became easier.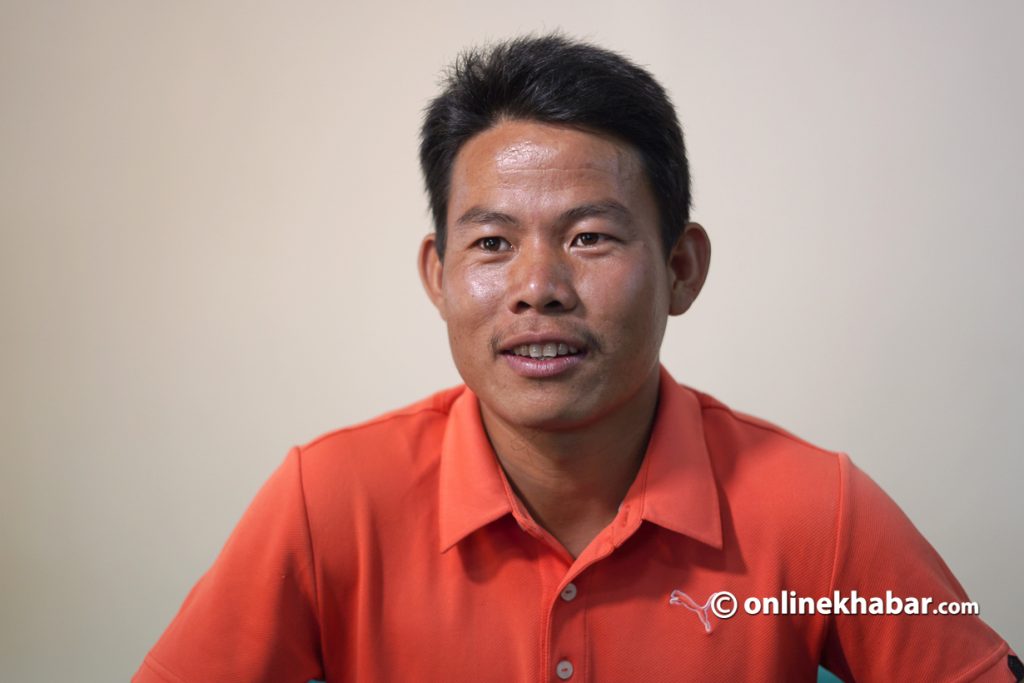 After two years, when he reached the junior national team of the Nepal Golf Association, he no longer saw a shortage of sports equipment and minimal income. Rai then played in the senior competitions in 2014 as an amateur player.
He won gold as a team and bronze medals in the individual sections at the 13th South Asian Games in Nepal in 2019. After that, he became known as one of the most promising players in Nepali golf. But interestingly, a year before he even won the gold, he had beaten the top pro players of Nepal.
In 2019, Sukra Bahadur Rai transcended the levels of professionals (pro golfers) from the amateur level. Within just two and a half years, with his recent win in the Surya Nepal Premier Golf held at Gokarna Golf Course last Thursday, he has now achieved the top rank among the Nepali golfers.
He also won three matches in the 2021/22 season of the Surya Nepal Golf Tour. He played in five of the eight competitions of the season and won a total of Rs 663,500 including three titles. The competition in the season and the handsome prize money also further motivated him, he shares. "On the second and third days, I was able to perform as planned. However, on the third day, I could not achieve my goal to perform better and set a record," he says. Rai holds a record in under-22 at Gokarna Golf Course.
In the last stage, he won three under-69 brackets and under-19 brackets with an overall scorecard of 269. He beat another Dharan-based professional golfer Niraj Tamang by six strokes.
The travelling golfer
It was after Sukra Bahadur Rai's win at the 13th SAG that he decided to become a professional golfer to up his gaming.
However, that decision was not right when the Covid pandemic broke out. It put a halt on all national and international activities, sports and otherwise. It took a toll on him.
"In the first lockdown, it was okay. I got to play on the golf course in Dharan and I kept myself fit, But, then, in the second lockdown, there was a higher transmission rate, I had to stay at home and it affected me mentally and physically.
"During the lockdown, I started questioning why I got the professional status at this time," he shares as he had just achieved his motive to become a professional some months ago.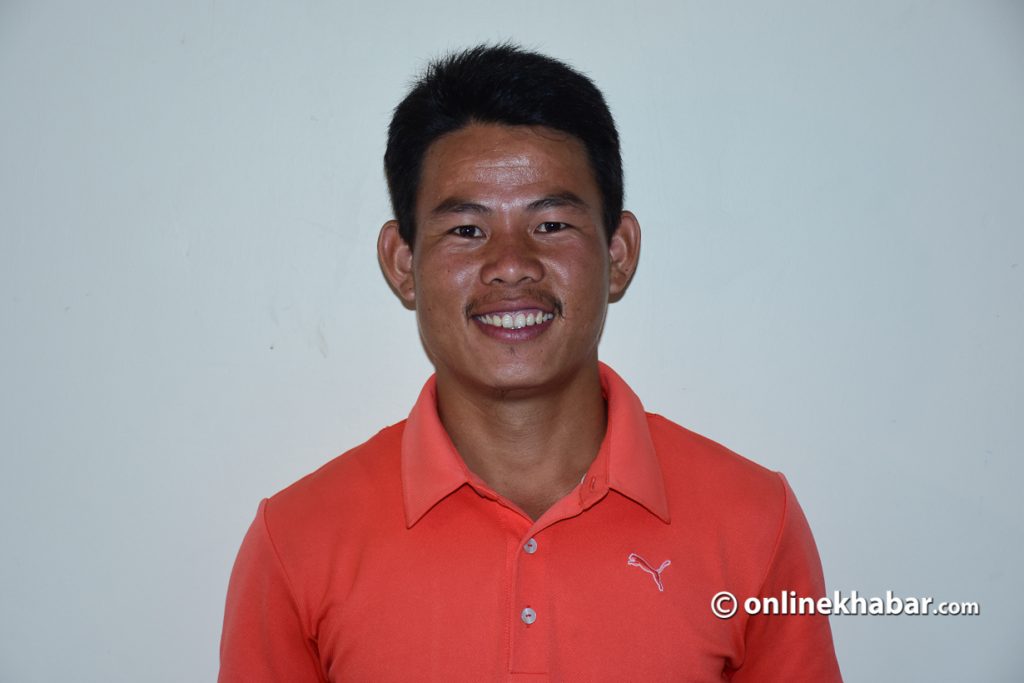 For one to participate in Asian Business Tour, it is mandatory to play professional competition in India. So, six months before the lockdown, Sukra Bahadur Rai got selected and did well on the tour. The competition organised by the Professional Golfers Association of India was a good opportunity for him to gain experience. He aims to establish himself by winning at least one contest next season also.
Recently, a month ago, he played six matches in the first season, "I did well in the selection, but I could not perform well in the first season as per my expectations. The next season is starting in September. I hope to perform well and be enlisted in the top 60."
Great responsibilities
In Sukra Bahadur Rai's experience, becoming a professional golfer is a stressful responsibility. In golf, amateur players do not win cash prizes while these players are represented in official international competitions through the sports federation.
But, the pro golfers themselves have to make all arrangements from getting a caddy to a trainer.
The Nepal Golf Association had gifted him a set of golf equipment when he bid farewell to his amateur status.
He remembers that the set helped him a lot in training when he could not participate in the competition for a long time during the pandemic.
When Sukra Bahadur Rai started playing golf, Shivaram Shrestha was the number one golfer in Nepal. When Rai saw Shrestha playing for the first time in the Surya Nepal Masters at Gokarna Golf Course, he imagined himself in the same place.
As he wished, Rai today has achieved the title of Nepal's number one golfer. His dream has been achieved. But, he still wishes to get the same level of success in his professional career as he did in his amateur career.
Today, Rai trains with Sabin Sapkota, who is currently in Germany. "He has taught me a lot since I was in Dharan. Even now, I am getting a lot of knowledge from him, virtually."
The biggest thing is to become financially strong and he is looking for sponsorship too. But, Sukra Bahadur Rai says he is optimistic about the future because a lot of people are hoping for his success.
---
This story was translated from the original Nepali version and edited for clarity and length.