You may be surprised to learn that golf in Nepal is not just a Sunday afternoon game. Since 1993, when the Surya Nepal Masters Open began and the world saw how beautiful Nepal is, it has been an attraction for both professional and amateur golfers from all over the world.
Whether you are travelling for business or travelling purely for the pleasure of golfing here, Nepal's golf courses are a sight to behold. Like any country, it has its regular courses, and then it has its beauts.
Let's rediscover Nepal's golf courses as gems for golfers who want to visit this beautiful country to swing their clubs.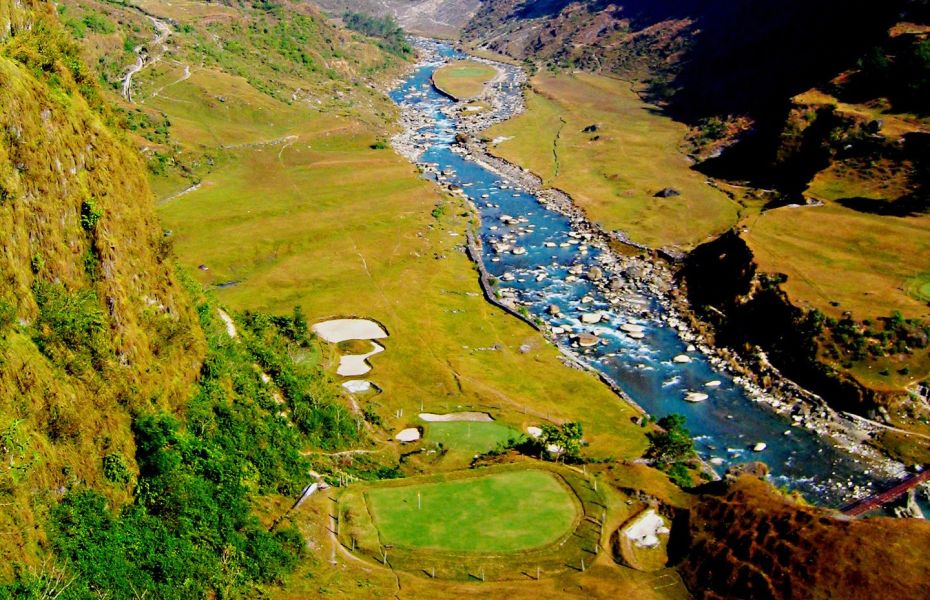 If you ask any person what comes to mind when you say "Nepal", if they are not saying "temples", chances are they are talking about the Himalayas. It goes without saying, then, that the Himalayan Golf Course should be first up.
This course is truly a unique one. The entire course was built by hand, using sledgehammers to break rocks and carve this course out of the countryside. It took five years to finish.
Regularly named one of the most unique courses in the world, the fairways and greens are nestled in a ravine, with the clubhouse, opening and closing holes at the top, 250 feet up.
The golf itself is suitable for amateurs and pros alike, but that is not what you will take home with you. Your memories will be of the steep ravine walls, eagles flying overhead, and the sound of waterfalls gushing into the Himalayan river below.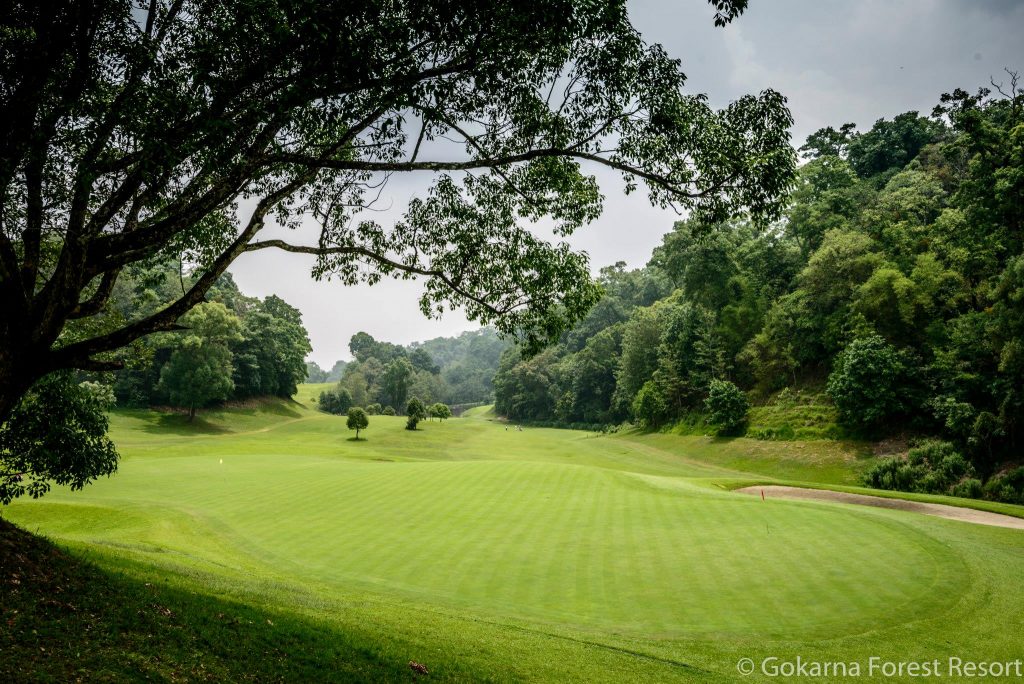 If you thought the scenery of the first course was magnificent, wait for this one. Designed in 1999, it was Nepal's first full 18-hole golf course, and hosts the Surya Nepal Masters Open.
You will be backed by spectacular snow-covered mountains as you meander through part of the Gokarna forest, which is ancient and the sheer size of the trees you will pass is evidence of that. Your first through holes will lead you through the trees, which can be challenging for amateurs.
You will emerge from the forest into the flats, and the biggest challenge—the 225-yard, par-3 8th hole—will be waiting.
You may be lucky enough to catch a sighting of a monkey in the forest, common deer, or a rare Indian Flying Fox gliding from tree to tree.
3. Yeti's Golf Course, Pokhara

This nine-hole course is located at the Fulbari Resort. It is a private course, but if you are there in the off-season, you are likely to be able to play one round.
The course is situated on the top of a hill, overlooking the beautiful but intimidating Seti River gorge. We have yet to hear reports of a real yeti being found, but keep an eye out anyway!
4. Royal Nepal Golf Club, Kathmandu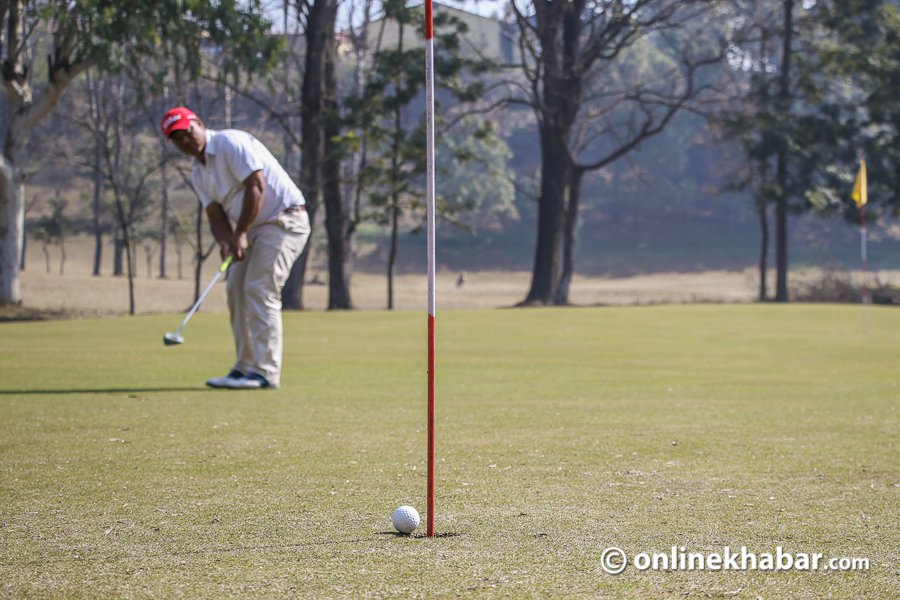 This course used to be called the Gauchar Golf Club and began back in 1917 with an astounding 36 holes. It began as a golf course for royalty, namely King Tribhuvan Shah and his sons.
Over the years, as the nearby airport expanded, the golf course became smaller and smaller. It was renamed in 1965, and finally finished remodelling in 1989.
The nine-hole course is challenging and hosts almost 30 annual tournaments. It is lined with trees and has a stream running through it.
Conclusion
If you are not checking prices for plane tickets to Nepal, you should be! The golf is superb, but that is not the only amazing thing about this country.
If you are lucky enough to be around for a few days, immerse yourself in the culture and learn as much as you can. Get a taste of local cuisine, view some of the scenery from somewhere other than the course, and revisit your own spirituality.
Do not underestimate this stunning country. Even if all you do while you are here is hit golf balls, you cannot miss the beauty and atmosphere.