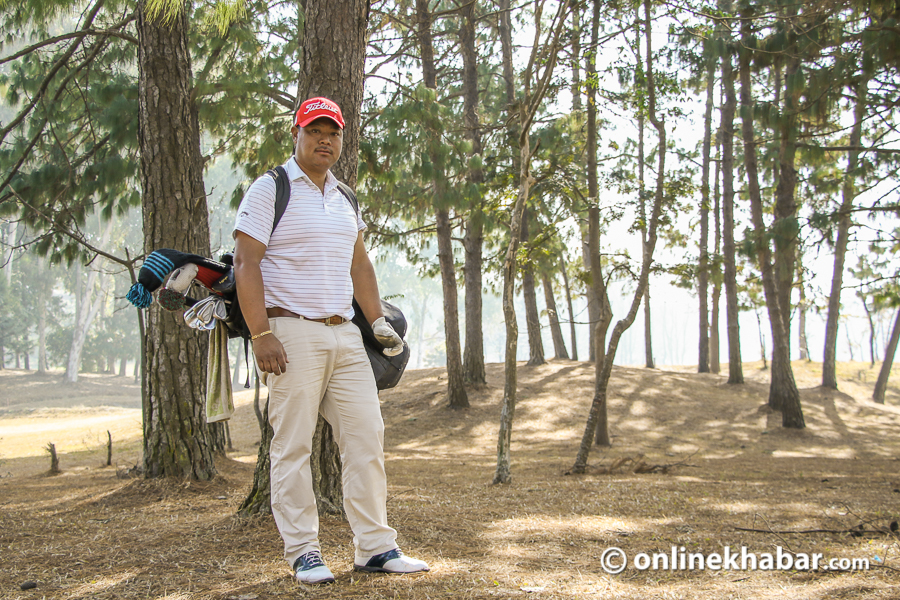 Staring at golfers playing golf from the fences of the Royal Nepal Golf Course, Shivaram Shrestha always hoped he could one day play the 'sport of the rich'. While most of his friends played football, Shrestha spent his time playing golf with his make-shift club on his barren land.
"When I was young I could never dream of playing on a golf course. My father used to work there and he used to get me golf balls with which I played on our barren land. First I made a club with tree branches but that it wasn't easy to play with so I used metal rods and water pipes to make clubs."
Shrestha, who is now Nepal's most recognised golfer, shares that the credit goes to his father. "My father used to point at hole number three and tell me that our ancestral home was right there. This is why sometimes I feel I was destined to be a golfer."
By 13, Shrestha thanks to his father, landed the job as a ball boy and by 16 he had become a caddy. As a caddy, he also got an opportunity to take part in the annual Caddy Championship. "I played with real golf clubs which was an amazing experience. My fellow caddies and other golfers appreciated my game as I finished in the top 20; I also won a cash prize."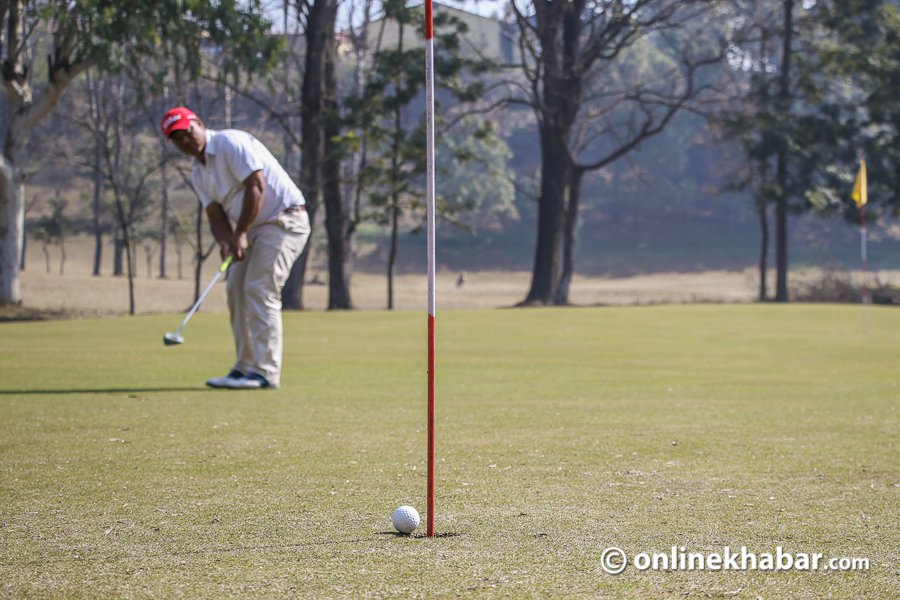 Having realised that the game brought both fame and money, Shrestha then started to work hard for other caddy championships. Every year his performance in the tournament got better. On his fourth championship things changed.
"I think that tournament lifted my career. I finished the tournament under-par which in golfing terms is really good. My performance during that tournament got me a lot of attention."
Watching Shrestha during the tournament was Tashi Ghale, an instructor at the course. Ghale had been watching him for a few months and felt that Shrestha had it in him to become a golfer. "I owe a lot to Tashi sir. He is the one who gave me a belief that I could make it as a golfer. He helped me get sponsors and also took me to various countries to improve my game."
Along with Ghale, he also received guidance from an international golfing instructor Aaron Baldman. Baldman, during his trip to Nepal, noticed Shrestha training alone at the Royal Nepal Golf Course. After testing Shrestha for a few hours, Baldman decided to take him under his wing.
"Aaron sir's confidence in me was quite motivating. He wanted to coach me and that gave me a lot of belief to get better. He asked Tashi sir to take me to Thailand and I kept going there for a few years. I trained with him for two years and that shaped me to who I am today."
Shrestha also adds that thanks to Ghale and Baldman, he got to train on better golf courses and that training helped him win his first tournament. "When I won my first tournament as a professional, it was amazing. The winning put is something I still remember to this date. It still gives me goose bumps."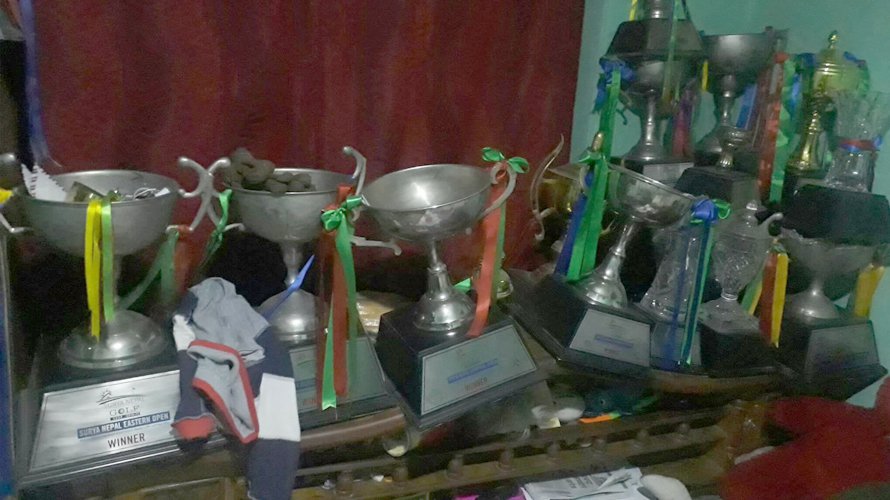 He took part in many tournaments around Asia from 2007 till 2015 winning around 20 tournaments. However, that stopped after his sponsors stopped helping him. "A golfer like me who doesn't come from a rich family needs help and when that help stopped, I had to stop taking part in international tournaments."
However, he does take part in tournaments in Nepal and the ones in which he takes part he wins it almost every time. He shares that his peers tell him that he should be handed the trophy as he is unbeatable, but I want to be challenged. "The competitor in me wants to be challenged and beaten so I can come back stronger."
"It's not easy for a common man to get into golf here in Nepal. I was lucky because I was part of this course thanks to my father. I worked on the golf course and that gave me the chance to learn play and get better. Not everyone is as lucky as I am."
Shrestha, who has been Nepal's number one golfer for 11 years, feels that he still has a long way to go. "Golf has given me fame and money and I couldn't ask for anything more. I do want a house and a good bank balance, but I cannot say that I am not happy."
"I still have room for improvement. I'm 34 right now and I've seen people play till they're 60 that's what I aim to do as well because is not just a sport for me. It is my life."