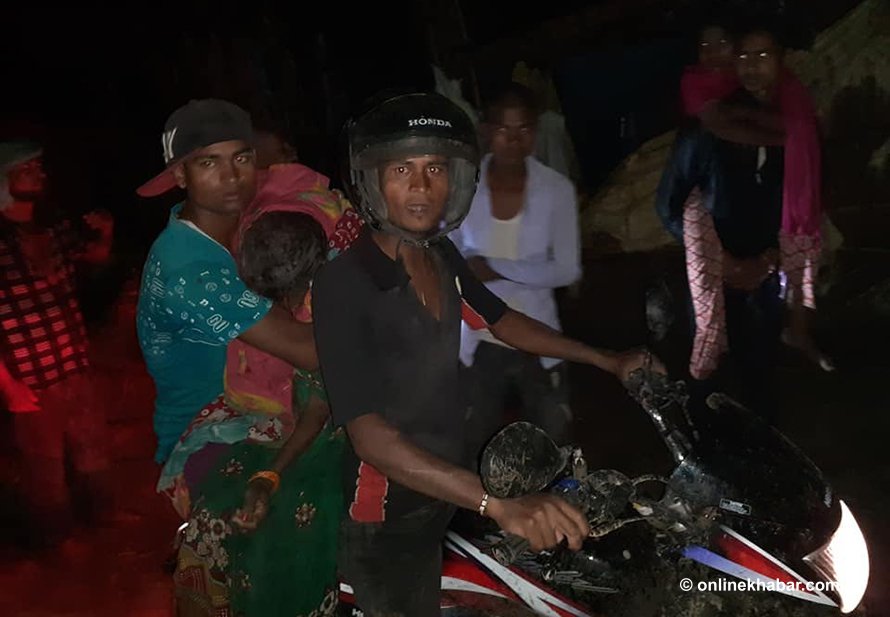 Kathmandu, April 1
At least 31 persons have died when a strong storm hit various districts in Province 2 of southern Nepal on Sunday evening.
Over 500 persons have sustained injuries. Many of them are critical; therefore the death toll may rise, officials inform.
Mainly Bara and Parsa districts have been affected. Bara District Police Office says 27 people were killed in the district.
Government officials in the district have informed that local health facilities have received dozens of injured people. Lack of sufficient medical personnel, medicines, equipment, hospital beds and space has marred the treatment, they inform.
Provincial Minister for Physical Infrastructure and Development Jitendra Sonal has called on the federal government and health facilities of neighbouring districts to provide needful support at the earliest.
"The dead are gone, but the condition of the injured at hospitals is more painful," he informs, "Many of the injured are yet to be rescued. There is an acute lack of medicines and doctors."
Meanwhile, Province 2 government has decided to provide Rs 300,000 support to each family of the deceased. An emergency meeting of the Council of Ministers held in Janakpurdham this morning made the decision.
Likewise, the government will bear all the costs of the victims' treatment, Chief Minister Lalbabu Raut informs media after the meeting.