Nepal is a multi-ethnic, multi-caste and multi-lingual country. As per the report of census 2011, there are 126 castes or ethnic groups in Nepal. Among them, the Newa community, being the ancient inhabitants of the Kathmandu valley, has various sub-communities that coexist together.
However, within a single ethnic group also, there are several subgroups identified by their surnames or family/second names. It is believed that the surnames were introduced after dividing various groups of people either after the name of the place (village) of their origin or based on their work (occupation) during a particular era.
Here are a few popular subgroups of the Newa community, common in Kathmandu, that have interesting stories behind their surnames/family names:
1. Rajopadhyaya (Royal teachers and priests)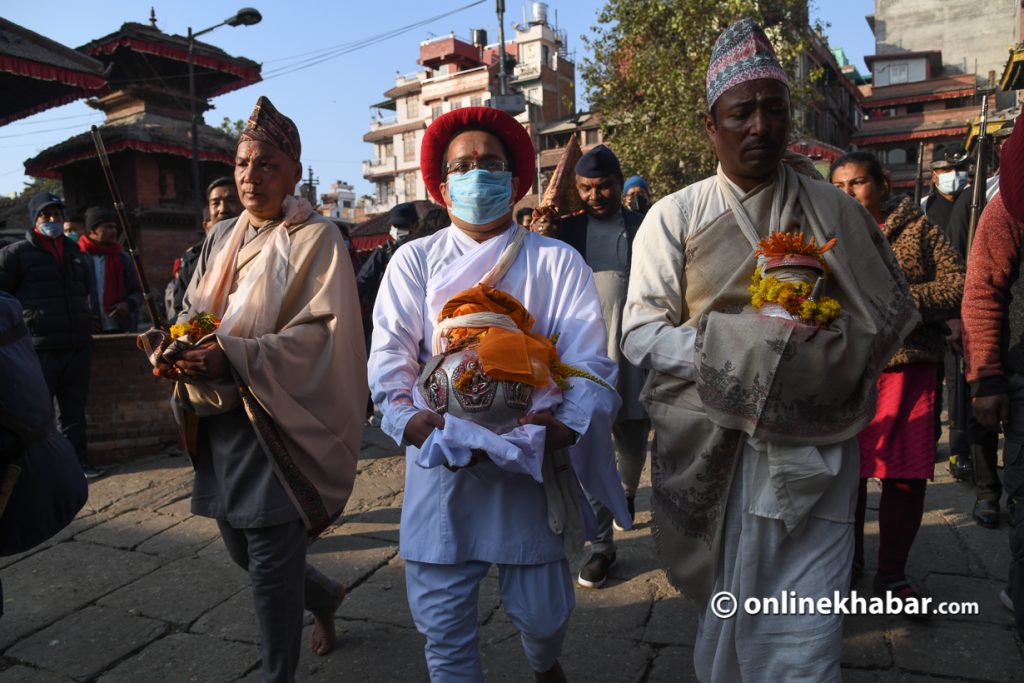 Rajopadhyaya is considered the topmost Brahman caste group in the Hindu Newa community. The words 'Raj' and 'Upadhyaya' mean 'royal' and 'guru' respectively in Sanskrit, meaning they are the royal priests. In ancient times, they were the guru and priests of the Malla kings and thus were named 'Rajopadhyaya'. Even today they can be seen as priests in Pashupatinath Temple and Taleju Temple of Kathmandu, and in Changunarayan of Bhaktapur.
Going back to history, they are believed to have come to Nepal from Kanauj (Kanyakubja) of India and settled in the mountains and Kathmandu valley of Nepal. Then, the Rajopadhyaya settled in the valley got mixed with the Newa people, learned Nepal Bhasa, and thus became Newa Brahman.
2. Vajracharya/Bajracharya (Buddhist priests)
The Vajracharya (or Bajracharya) is also another caste group in which the people were masters, gurus, or priests in ancient times. Thus, they were the people who were practitioners and masters of Vajrayana Buddhists, Tibetan Buddhism, Shingon, and Bhutanese Newa Buddhism. Especially, they are the priests of the Newa Vajrayana Buddhism rituals.
They are the acharyas (meaning masters, or priests) that performed their tantric rituals holding a vajra or bajra, a powerful object of Vajrayana Buddhism, and thus were called 'Vajracharya'. Vajracharya is also assumed to be a high caste in the Newa community, commonly known as 'Gubhaju' or 'Guruju'.
3. Vaidya or Baidya (Ayurvedic doctor)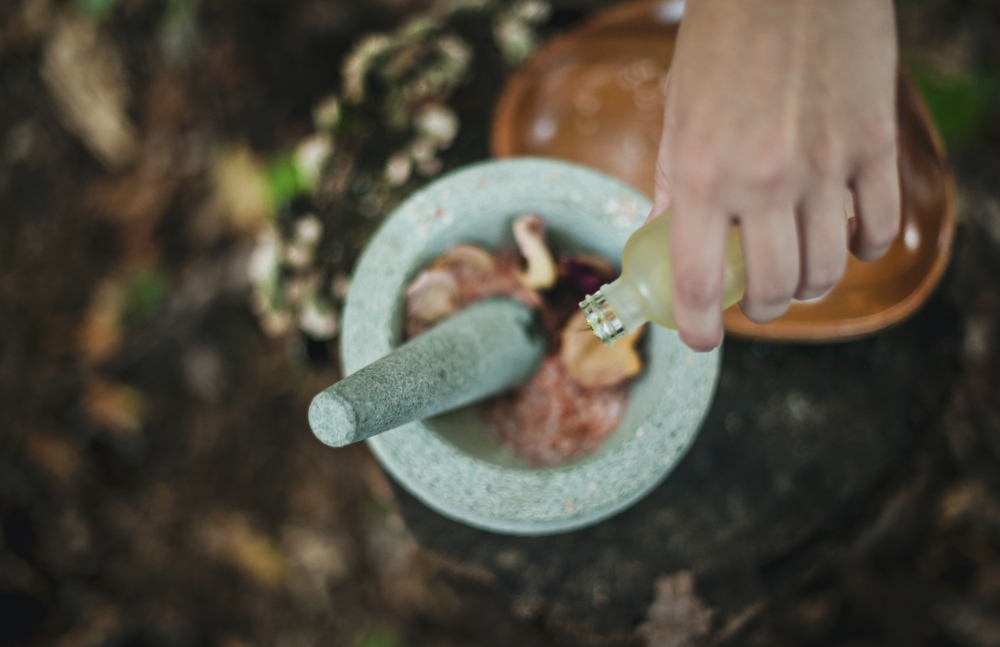 In the Sanskrit language, Vaidya refers to the people who were doctors or traditional physicians. In India as well, Vaidya is a term to describe a person who practices Ayurveda and the system of medicine. This means that the Vaidyas (also known as 'Baidya') were the ones who were doctors by profession in ancient times.
They specialised in Ayurvedic medicines and to date as well, many of the Vaidyas can be seen continuing their ancient profession while the others have scattered to other professions. Vaidya is categorised as a Kshetriya or Chathariya clan, a high-caste group.
4. Rajbhandari (Palace treasurers)
During the Malla regime, kings assigned people to take care of the wealth (or bhandar) of the kings and thus, they were named 'Rajbhandari'. Rajbhandaris were the traditional caretakers, treasurers of the palace and also some were involved in the military.
They were also involved in performing rituals as an assistant-priest in various temples like Pashupatinath. They believe to be the descendants of the Suryavansha and Agnivansha Rajput kings who migrated to the Kathmandu valley during Malla's rule. Rajbhandaris belong to the high-caste Kshatriya Newa community.
5. Sthapit (Carpenters)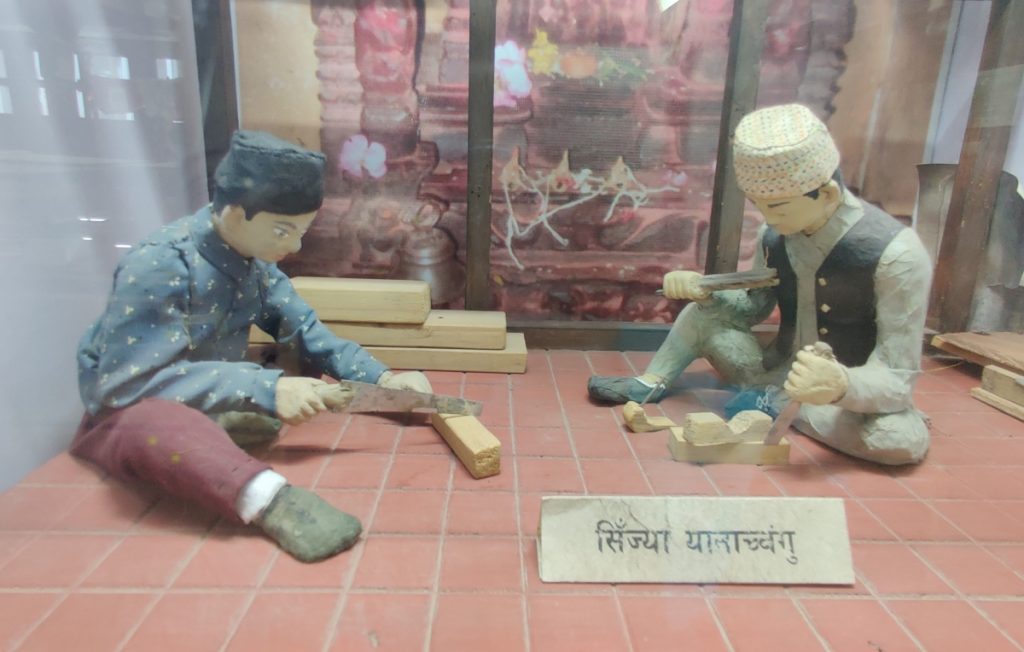 In ancient times, the people of the Sthapit caste group were carpenters by profession. At present as well, we see beautiful artistic wooden designs on temples and doors and windows of houses of the typical ancient Newa community.
Sthapits excel in wooden sculpture making and carving skills to make wood look elegantly unique. Their major ancient settlements are in Thayamaru, Makhan, Bhindyo, and Lagan. But they are settled in different parts of the country and outside the country as well.
6. Joshi (Astrologers and teachers)
The word 'Joshi' is derived from the Sanskrit language 'Jyotisha', which is translated as 'astrologer'. Going through their history, they were believed to be the 'foreseer' or 'fortuneteller' who make predictions with the planets' positions, palm reading, face reading, numerology, etc. But later in the Malla rule, the Joshis were also in higher administrative and military positions like Pradhans.
They were also assigned as teachers for descendants and families of the Malla kings. 'Josi', 'Jyosi' and 'Joshee' are the variants of the Joshi caste group. Joshi is also a higher caste of the Newa Brahmans.
7. Tuladhar (Scale-holders)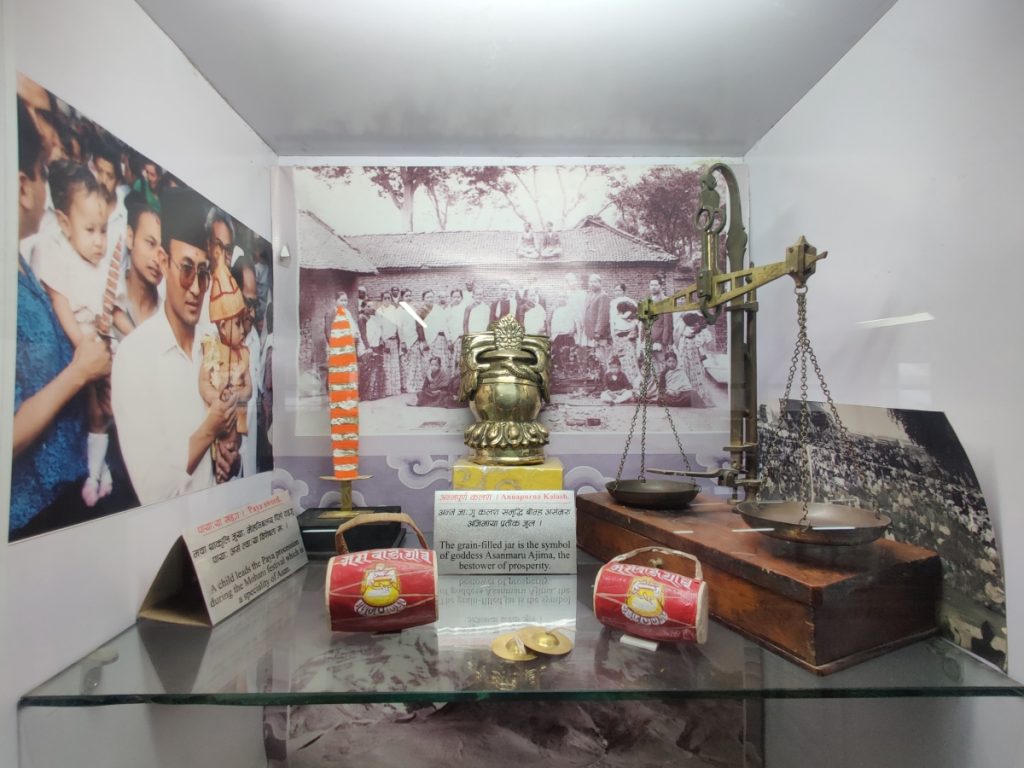 Tuladhar is one of the sub-caste groups of the Newa community and Udaaya Samaj, a collective sub-community, formed by Late Nani Bhai Sthapit in Nepal Sambat 1117. In ancient times, Tuladhars were settled in the core of Kathmandu like Asan, Bhotahiti, Dagu Bahal, Tyouda, Nyeta, Tyangal, Kilagal, and Kwathachow, etc.
They were the ones to use the weighing scales in their trade and thus were called 'Tuladhar' which means 'one who possesses a weighing scale' in the Sanskrit language. Tuladhars are further divided into two groups with separate identities: Asan Tuladhars and Nyeta Tuladhars. Among them, Asan Tuladhars are actively participating in rituals and functions even today.
8. Tamrakar (Smiths)
Tamrakar (also called 'Tabah') is another caste group in the Newa community who were smiths in ancient times. Unlike Kanskar, who were specialised as bronze workers, Tamrakars specialised in making utensils and ornaments out of gold, silver, and copper (and not bronze) although their name 'Tamrakar' literally means 'coppersmiths' only.
They also play a major role in the marriage ceremony of those from the sub-community, udaaya samaj. A day before a bride is formally taken to a groom's house, Tamrakars are sent to the bride's house with a ceremonial wristband (similar to a bracelet) called 'kalya' as a wedding gift from the groom's family. Their ancient settlements were Maru Piga Nani, Tago Chibha, Lukunpha, Elachhen, Dhaita, Mahabu and Yetkha Bahal. Now, they are scattered throughout the country.
9. Kansakar (Bronze workers)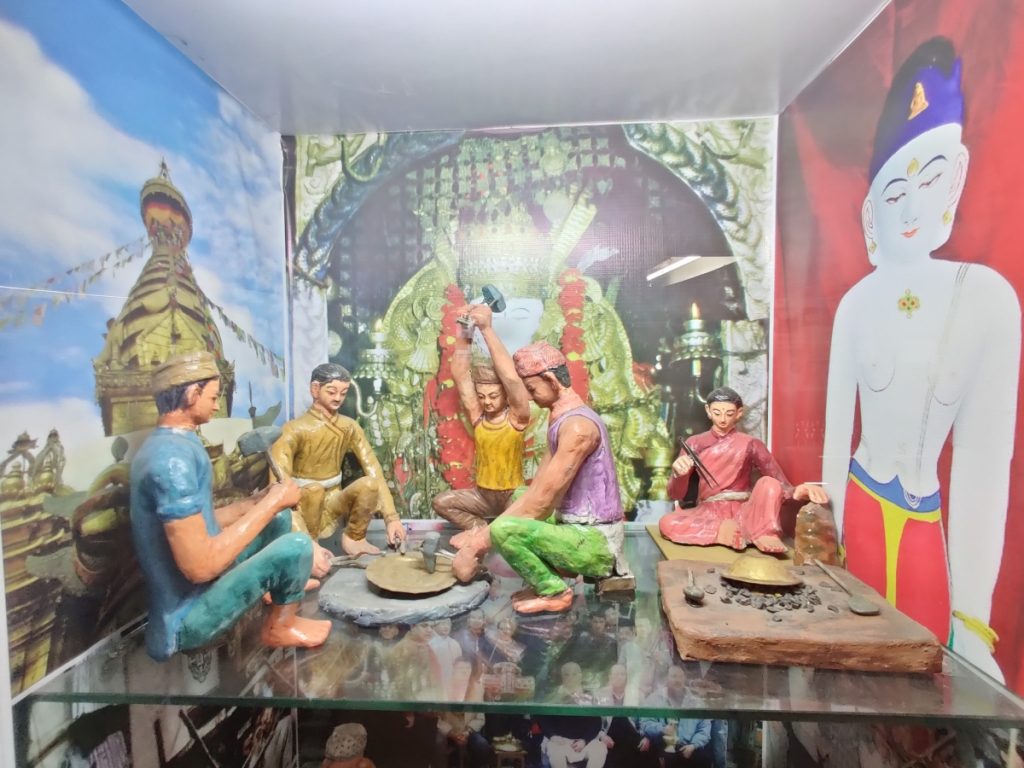 Kansakar is also one of the caste groups in the Newa community, who are known for working with bronze. They are also known as Kasaa as they have traditionally worked in making and trading kayan (bronze). They make bronze by mixing the melted copper and tin in a charcoal-fired furnace and make bronze utensils like dinner plates, cymbals, kitchen and ritual vessels, and especially siphala dyemaa (dinner plate with a grooved border).
Kansakars are the ancient natives of Kathmandu, especially in Kel Tol. Their major role is to play the Nepali traditional long trumpet instrument named 'pyantah' in religious functions and festivals like Janabaha Dyo Jatra and Gunlaa. They also perform as Kansakar Gunlaa musical band and dance in the Kathmandu Durbar Square. Nowadays, the Kansakars are even merchants, industrialists, and professionals.
10. Pradhan (Ministers)
During the Malla regime, the Pradhans were the people in the higher administrative and military positions. They were appointed as ministers and had similar titles during the time and thus were considered as the high-caste Newar group. The word 'Pradhan' is a Sanskrit word and is translated to 'major' or 'prime'.
Their major settlement has been Thamel and Patan in Kathmandu and Lalitpur respectively. Later, they have also immigrated from the valley to outside the country like Sikkim, West Bengal, Assam, and Bhutan also.
11. Shikrakar (Roof builders and repairers)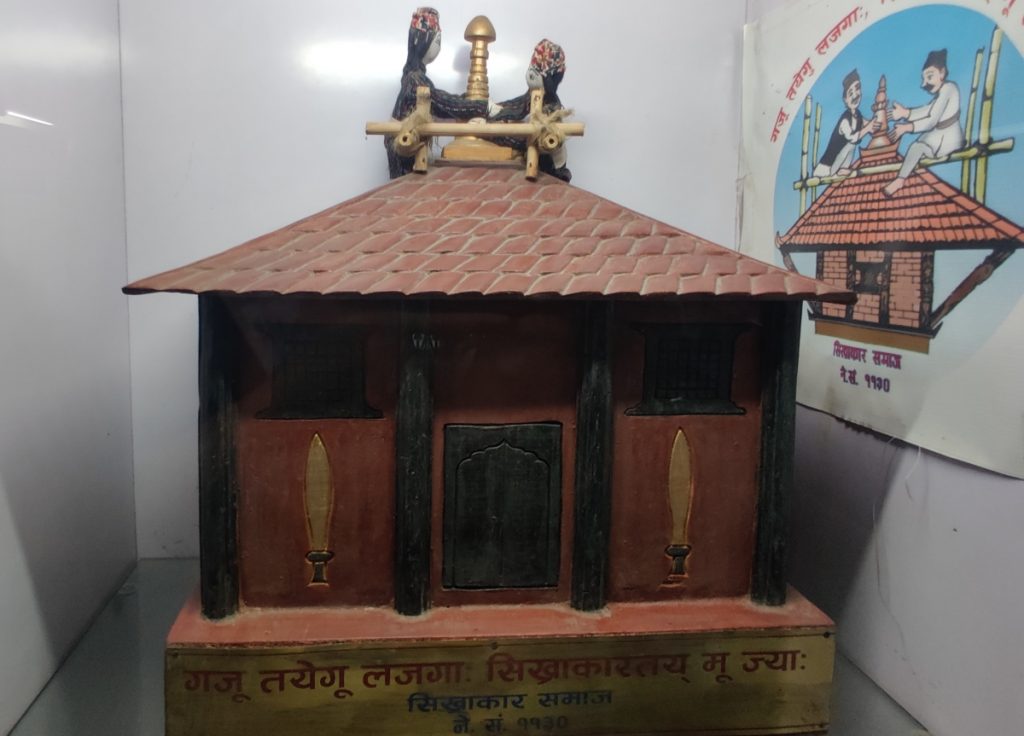 The Nepali word 'Shikhar' means roof or topmost part of a foundation and the people who fix the roofs are called 'Shikrakars'. Since the traditional times, the people of this sub-community were assigned to make the roofs of the houses. They were also the ones to fix the pinnacle of the top of the temples. The main settlement area of Shikrakars is at Tebahal.
They even have a special relationship with Pala Dyo, a local deity. The Sikhrakars take the responsibility of fanning the Pala Dyo with a fan of yak tail. They also have the Digu Dyo, another deity, at four places namely Paknajol, Tebahal Dyo Paknajol, Bijeswori, and Tebahal.
12. Baniya (Local traders)
Baniyas are categorised as local traders and even Ayurvedic pharmacists by profession. The word 'Baniya' is derived from Sanskrit and translates to 'merchant'. In ancient times, they famously sold herbs and raw materials for Ayurvedic traditional medicines. The Baniyas are mostly settled in Itum Bahal, and Jhwabahal in Kathmandu.
The area still can be seen lined up with ayurvedic and herbal shops. They are famous for preparing digestive powder, medicine, ointment, plaster, massage oil, medicinal gudpak, and various other herbal medicines and spices.
13. Shilaakar (Stonemasons)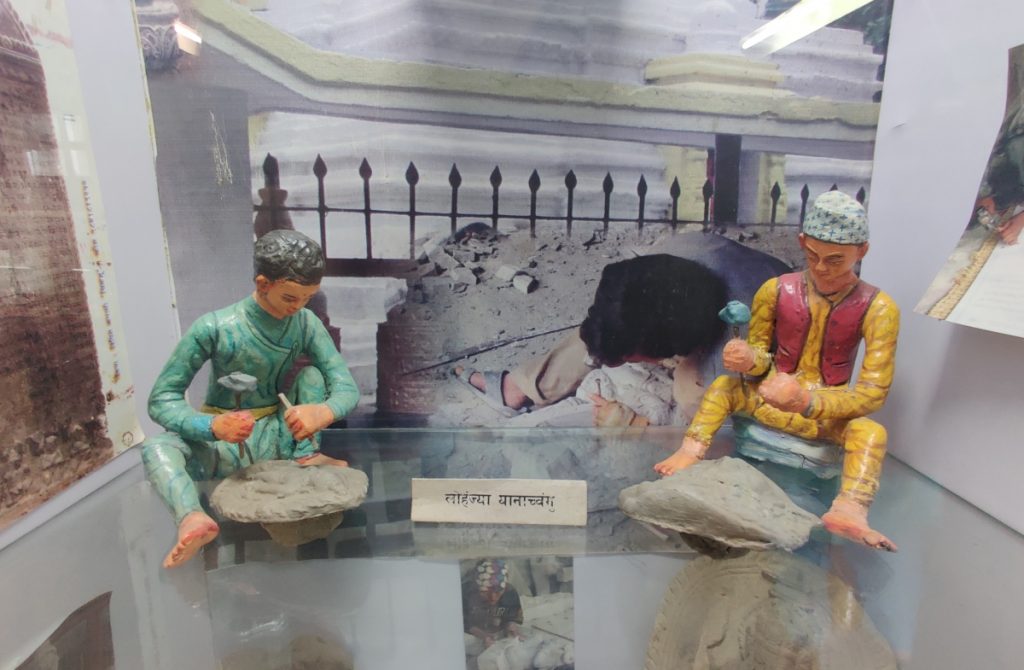 'Shila' means stone, hence, the people who specialised in making art out of stone were Shilaakar or stonemasons. They, within the Newa community, are also popularly known as Lohankarmi. Like Shikrakars are assigned with making the rooftop of a house, Shilakars are assigned to lay the foundation stone called eeloh while building a house.
They are the group of people whole excel in making stone idols, small stupas and engraving for stone inscription on a stone slab. Their ancient settlements are behind the Mahadyo temple in Makkhan and Dwokadha. They are very little in population and they have Digu Dyo in Kanga, Dhumbakhyo, Paknajol, Baghbhairav, and Kanga Pyagathan.
14. Silalik (Confectioners)
Silalik refers to people who are confectioners who make or sell sweets and chocolates of the Newa community. They play a major role by preparing different kinds of sweets that devotees offer to the deities and the king, in ancient times, during religious functions and festivals such as the Samyak festival. They also distribute the meal to the devotees present at Bhuikhel. Their ancient settlement is at Pyangathan.
15. Sindurakar (Weavers of dresses for deities)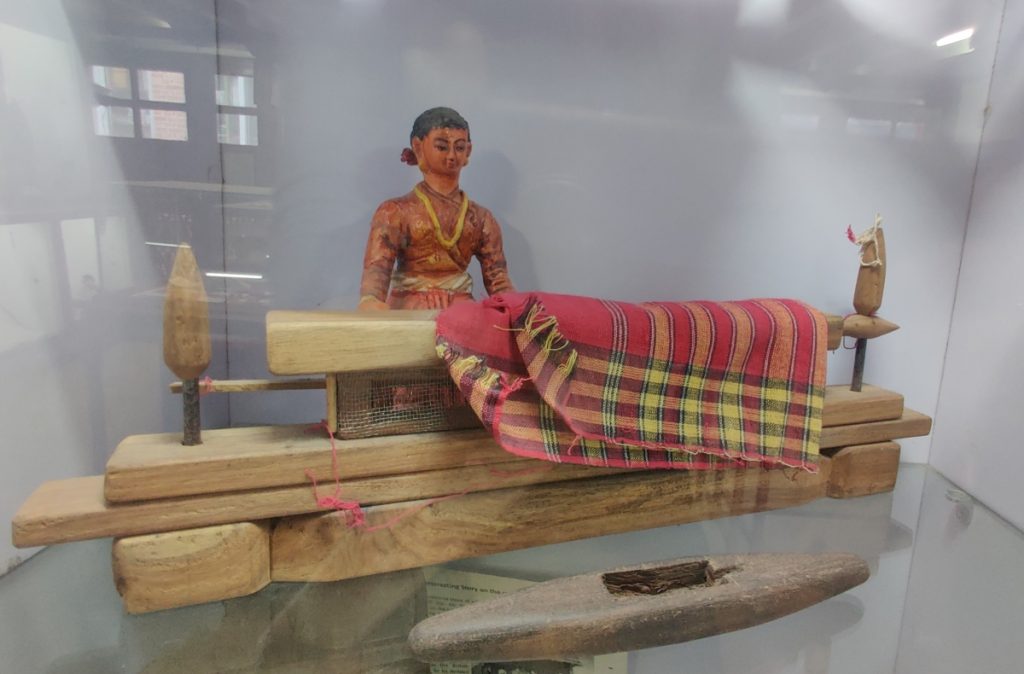 Sindurakars are the cloth-weavers of the Newa community. The main settlements of Sindurakars are Yetkha Bahal, Damai Tole, and Yetkha. They are the weaver of special cloth that are used to make dresses for deities and also for traditional festivals and functions. They also specialise in weaving and making different kinds of shawls used in pujas and ceremonies. Nowadays, their profession seems discontinued.
16. Chitrakar (Artists, mostly painters)
In the Sanskrit language, 'Chitrakaar' refers to a person of the Newa community who makes pictures or art. Chitrakaars were named for they specialised in painting various deities, houses, and temples. In Nepal Bhasa locally, they are also called 'Pun' or 'Puna'. With a classical style of art, the Chitrakaars have impressed the local people with their paintings and arts since the 19th century. Prime minister Bhimsen Thapa had also built his palatial residence decorated by Chitrakars under the influence of Mogul paintings.
17. Shrestha (Noble leaders)
Shrestha is a sub-community that gets its name for holding some of the highest positions in society. In the Sanskrit language as well, the word 'Shrestha' is translated to 'great' or 'noble'. Likewise, Shrestha is also called 'Syasya' which means 'warrior' in the Nepal Bhasa.
During the Malla regime, the Shresthas were appointed and thus served as administrators and courtiers. They also fought against the Gorkha invasion while also taking care of the governance and administration of the nation. After the unification of Nepal, they were also involved in trade and business and thus became preeminent traders between Nepal and Tibet.
18. Jyapu (Farmers)
In Nepal Bhasa, Jyapu breaks down into 'jyaa' and 'pu' meaning the 'working group'. Since ancient times, they were also one of the communities and natives of the valley. This caste group referred to those people involved in agriculture, farming, and business.
Jyapu is both a collective name given to other sub-communities including Maharjan, Dangol, Suwal, and Awale, and also a caste group as some people from the Newa community still use 'Jyapu' as their surname, mostly in the suburbs.
19. Sayami (Oil pressers)
Sayami is a caste group in the Newa community who were named so after their occupation or profession, oil pressing. In the local understanding, 'saa' means oil factory, and 'mi' means person or group, so those working as oil pressers were called 'sayami'. Many from the profession today also commonly use 'Manandhar' as their caste.
Besides, the Sayamis were also involved in winemaking. Their ancient settlement is also in the Kathmandu valley, they can be more commonly found settling in core city areas of Basantapur, Chasan, and Ason.
20. Byanjankar (Cooks)
In the Sanskrit language, 'byanjan' refers to food so those people who make food adopted this caste. There were the people who specialised in making varieties of food and dish recipes during the Malla regime and thus were called Byanjankar. They are also called 'Teme'.
The ancient settlements of the Byanjankars have been inside the Kathmandu valley, especially Chyasal. Nowadays, they have been settled outside the valley and abroad as well.
(Updated)