Nepalis, in general, know that Bhimsen Thapa built Dharahara, a tall tower at the centre of Kathmandu. They also know that the earthquake on January 15, 1934, popularly called '90 saalko bhuichalo', significantly destroyed it, which was later rebuilt to stay tall and strong until another mega earthquake on April 25, 2015.
However, here is something many do not know: this was the "second" Dharahara that Bhimsen Thapa built. The "first" was destroyed in a previous earthquake in 1834 (1890 BS).
Two Dharaharas and two earthquakes
Sushil Bickram Thapa, the founder/treasurer of Bhimsen Thapa Memorial Foundation (1995) that researches various aspects about Bhimsen Thapa's life and what history says about him, says the first Dharahara that collapsed in 1834 was built first.
"People know there was an older Dharahara that was built by him which got destroyed in the 1934 earthquake," Thapa says, "However, many still do not know the fact that there was another Dharahara built before it. Bhimsen Thapa built this (older) Dharahara in 1824 (1881 BS) at his residence, Janarala Bagh, situated at south-east of Sundhara, near Bhotebahal of Kathmandu."
It got torn in half in the 1834 earthquake and was never rebuilt, he claims. Sushil Bickram Thapa, 72, is also a member of Bhimsen Thapa's family. He says he belongs to the sixth generation of Ranabir Singh Thapa, the youngest brother of Bhimsen Thapa.
"It was only a year later (in 1825) that Bhimsen Thapa built the second Dharahara, along with the Sundhara (the golden water spout), for Queen Lalit Tripura Sundari Devi with 11 storeys," he explains, "It was destroyed in the 1934 earthquake and then Prime Minister Juddha Shumsher rebuilt it with nine storeys and a verandah."
'Honour for reclaiming Nepal's land'
In his countless interactions with people, Sushil Bickram Thapa says, people have claimed and portrayed Bhimsen Thapa either as a 'hero' or a 'villain'. But, the researcher says Bhimsen Thapa was a hero, and the 'second' Dharahara was an honour to him for his heroic deeds.
"Many have blamed him that it was because of him that Nepal had to sign the Sugauli Sandhi (treaty with British East India Company). But, very few know and realise that in the first draft of the treaty, the Britishers had proposed Nepal to give all Terai part to them and, in return, get Rs 200,000 annually. But, Bhimsen Thapa intervened and denied their proposal, understood the importance of Terai and protected the land," he says.
"The Terai land was used for the 'khanki talab' system, through which the state's employees used to get the money earned from the land, like salaries. So, he denied the treaty. Then, in the second draft, which was signed after the Anglo-Nepal war, the Britishers let go of the land."
He endorses claims, with evidence from various documents, that Bhimsen Thapa had continued the 'khanki talab' system and collected one million rupees from the Terai of Nepal.
"The second tower was built in honour of his feat of taking Nepal's land back in the war." He further claims King Rajendra Bikram Shah had given a lalmohar (a document with the royal seal) to Bhimsen Thapa in 1835, acknowledging his Commander-in-Chief status and building of Dharahara in Sundhara in 1824, in his honour.
The great leader's life in mystery
But, as the fact about the first Dharahara is shrouded in mystery, there are many details that are either unknown or misinterpreted about Bhimsen Thapa, according to Sushil Bickram Thapa.
There are a few unanswered questions regarding the architecture of (the second) Dharahara as well. "The building is said to be a Mughal-style Minar (pillar), as Bhimsen Thapa was inspired by the style during his stay in Benaras. But it does not seem so because there was a Shiva linga on the top storey," Thapa says, "The pinnacle also does not seem to correlate with the architecture and the representation of Nepali style. So, more research is needed."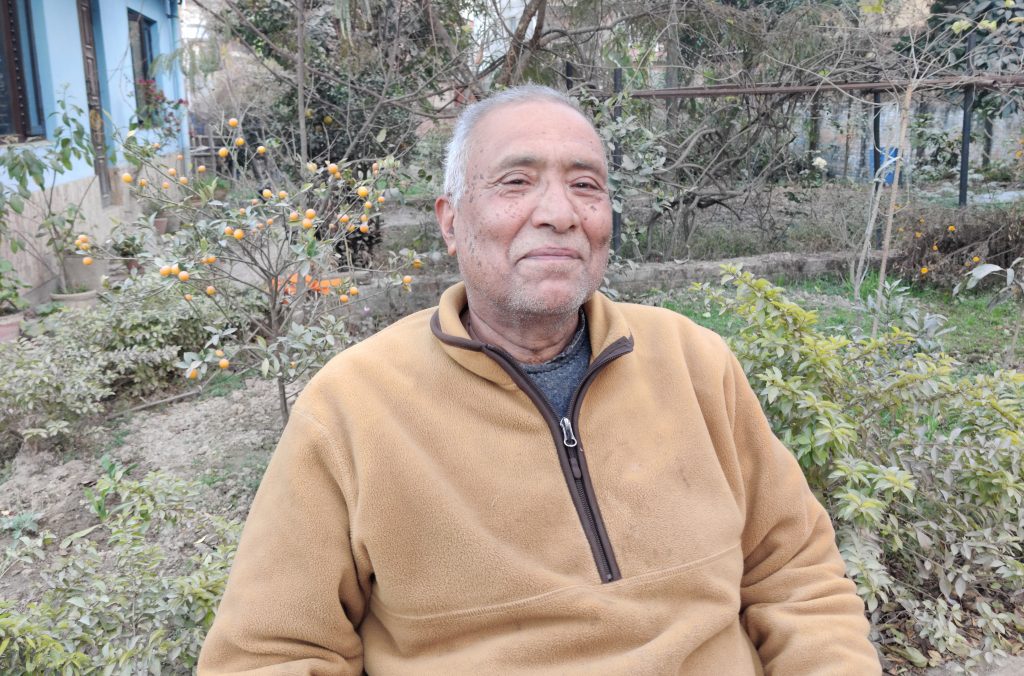 "Bhimsen Thapa is the first prime minister of Nepal. That was what I learned in school and I could not be more wrong," he laments.
"He was not the first prime minister. The title given to him was 'mukhtiyar' and also he was the second person to hold that title. The first was King Rana Bahadur Shah," he says, "But, many have translated that 'mukhtiyar' is equivalent to 'prime minister' in terms of the duties and position. Even if we consider that, there were many leaders who held such an equivalent position, before him. So, we should not distort history like that."
The 'mistranslation', he says, is because there was the influence of British writers and intervention of the foreign political system. He stresses, "We should stick to our roots."
Second, he wants to update the facts about the birth and death of the national hero. "In books, we see his birthplace is Borlang of Gorkha, but it was Pipalthok of Gorkha. Saying Gorkha is fine, but if we are to pinpoint a place, it should be factually correct. We have proof regarding it, so it should be updated."
"Disputes are there regarding his death too. Many historians say it was in Bagdurbar, but it was in his residence at Lagan, where he committed suicide while in house arrest," he adds.
However, knowing the facts himself has not helped him in changing them in books. "Once when a doctrine is set in the society, it is hard to change it," he shares, assuring that they will continue advocating for the same. He is hopeful to see the change soon.
"Whatever the facts we might uncover, the fact remains that Bhimsen Thapa was the national hero. He contributed significantly in the making of Nepal and our heritage," he says, "And, even if Nepal ceases to exist, the history will always be there remembering him."